SRUFC demolish league leaders Dukinfield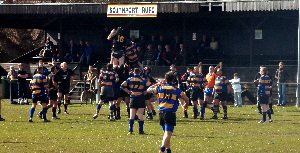 ON 13 April 2008, Southport Rugby Club's last home game of the season was one of non-stop action.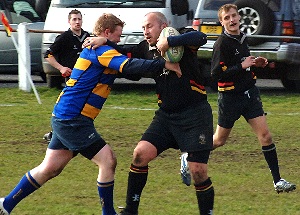 This was truly a fantastic end to the line up of home games this season. Southport were set to be the underdogs, as Dukinfield are at the top of the South Lancashire and Cheshire League, Division 2 and Southport sat in sixth place, so all ideas of an easy win for Southport at the start of the game were next to none. However, within the first few passes, Southport scored and the tone was set. By the end of the game Dukinfield had never scored and Southport celebrated a 39 point victory.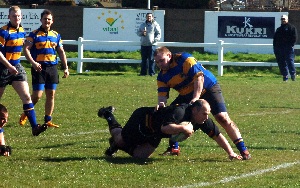 The action was even more amazing as Southport players dominated the game and took the league leaders by surprise, with daring tries that came one after another. Sadly, Southport only managed two conversions, but luckily by then, points were not needed to win the game.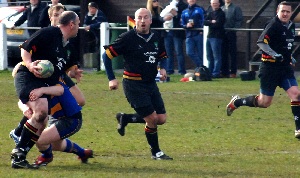 Try Scorers yesterday were:-

Janus Lamprecht 3
Shane Cook (Capt) 2
Gareth Lang 1
Ian Meyer 1
Conversions 2 by Ben Swinson

Shane Cook was voted man-of the match by sponsor Tom Cropper.
For all the latest club news, visit the Official SRUFC website.

Click here to down load some updated files of the club's performance this in the 2007-2008 season.