St Luke's CE Primary School celebrate World Book Day
Photographs with thanks to Peter Lynch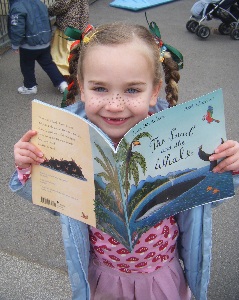 LAST week St Luke's CE Primary School in Formby helped to celebrate "World Book Day" by alowing pupils to dress up as characters from popular books. Sharon Cowey, Headteacher said:- "This is just one of the ways that we try to bring literacy to life."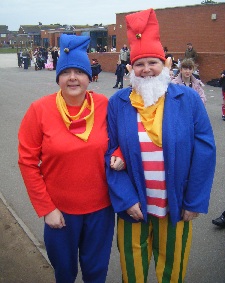 LETTER TO THE EDITOR:- "You don't need kids to claim the quids.,"
"SOMETHING that has been overlooked in the debate about the Budget is that Tax Credits have gone up substantially and more people can claim them after 6 April 2008.

Many people don't know that you can claim Tax Credits even if you don't have children. As long as you are over 25 and work for more than 30 hours a week, you can claim if you are single and your income is up to £245 a week (£12,740 a year) or a couple can claim if their joint income is below £330 a week (£17,160 a year).

Tax Credits have had a lot of bad press but they do deliver extra money to hard-working people who need it. They are a big help if you are ill - if your income is below £15,575 you also qualify for free prescriptions, and if you are off work and having to rely on Statutory Sick Pay, your Tax Credits can be increased.

Many of Usdaw's members can now claim tax credits for the first time. However 80% of people without children who qualify for tax credits don't claim them so I'd encourage any of your readers who think they may qualify to call the tax credit helpline on 0845 300 3900 as soon as possible." John Hannett, Usdaw General Secretary
HARVESTER PLANTS SEED WITH CUCUMBER CHALLENGE
THE Red Squirrel is calling for green-fingered residents in Liverpool, to dig out their gardening gear and take part in a cucumber challenge.

The competition is looking for people to get their hands dirty and see who can grow the largest cucumber in Liverpool, during the summer. Celebrating the famous Harvester Salad Cart, the cucumber challenge is open to people of all ages and the Red Squirrel is offering free seeds to anyone who would like to take part.

Jacqueline Harrison manager of the Red Squirrel, said:- "Our freshly prepared salad cart is a perennial favourite amongst our customers, especially in the summer months, so we thought that a cucumber growing competition would be a great way to allow our guests to get involved and have a bit of fun. The cucumber challenge is open to everyone whether they're eight or eighty, allowing the whole family to get involved and help kids learn exactly where their food comes from. Anyone who thinks they have what it takes to win the cucumber challenge should email them. "

The winners of the cucumber challenge will receive garden centre vouchers to allow them to carry on living the 'Good Life' along with a family meal to try the cucumber and all of the other ingredients of the salad cart and menu at their local Harvester.