£2m on menu for healthy schools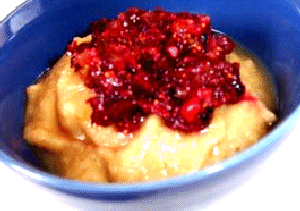 SOGGY semolina and lumpy mash will be off the menu in Liverpool when a two million pound plan brings Liverpool's school meals into the 21st century.

Liverpool school children will soon be healthier than ever thanks to a city-wide initiative to promote healthy eating by the city council and Liverpool Primary Care Trust. It is also aimed at tackling the rise of obesity in school children.

The £2m is to be invested in transforming school food in Liverpool. It will encourage more children to have a school meal by making the food more nutritious and tasty, and will educate pupils, staff and parents to make healthy food choices and to exercise more.

The key elements of the school food strategy are:-

► Every secondary school in the city will receive £10,000 to be spent on improving school food and dining rooms. Schools will use the money to buy dishwashers, cutlery, ovens, art displays and furniture.

► A School Food Team of specialist food advisors will visit schools to check the nutritional value of the food on offer and arrange taste tests to encourage youngsters to try new things.

► More water coolers will be installed in every secondary school to encourage children not to drink fizzy or less healthy sweetened soft drinks.

► Fruit vending machines will be offered to every secondary school so pupils get their recommended 5 portions of fruit and vegetables a day. Trials show that not only do concentration levels improve, but much less litter is created thanks to reduced packaging.

► Salad bars to be introduced all primary schools.

► A cashless payment system for secondary schools to encourage children entitled to free school meals and children from low income families to eat school lunches. Not only will this reduce long queues but will also allow staff and parents to monitor a pupil's food choices.

Liverpool Primary Care Trust (PCT) and the city council have funded the initiative.

The city council's executive director for children's services, Stuart Smith, said:- "Educating children about healthy eating and active lifestyles is very important in Liverpool.

There is a huge amount of research which shows that children's health and wellbeing affects attendance, academic attainment and helps improve behaviour.
The type of food eaten during the day directly affects concentration levels.

This new initiative makes sure all schools will have the positive advice, support and resources to help children become healthier and more motivated in school.

Working in partnership with the PCT means we can make sure health is permanently on the menu and we're extremely grateful to them for their support."

Joint Director of Public Health for Liverpool PCT and the city council, Dr Paula Grey, said:- "This comprehensive Liverpool initiative is in line with the government's drive to get more children to have school meals, to improve the standards of school eating and so tackle childhood obesity and health.

Although some activity will be in the primary sector, the main focus of this particular investment is the city's secondary schools.
That is because the freedom of personal choice exercised by older children brings greater challenges at secondary level and also because a lot of good work is already being undertaken in primary schools.

This initiative is an excellent use of PCT resources because no pupil will escape its impact and we will also ensure it is backed by research to measure its success."

The transforming school food plans was launched at a special event at LACE on Wednesday, 16 April 2008, after which a brand new Healthy Schools Bus was unveiled by a first team Everton FC player. It will visit primary and secondary schools on request and educate pupils about the importance of healthy eating and exercise in a fun and accessible way. The new bus is full of hi-tech equipment, including a top-of-the-range treadmill and heart monitor which will assess the children's fitness.

As part of the city's 'Children and Young People plan' one of the main priorities is to reduce levels of obesity by 10 per cent in 11 year olds by 2009. Findings in 2007 suggest that in Liverpool, when children reach Year 6 (ages 10 to 11), 20.7% of boys and 14.8% of girls are obese.

Healthy schools team manager Stephen Tiffany, said:- "This work really will transform school meals and will make sure children get into the healthy eating habit at an early age.

We have been working on this strategy for over a year and it's great to see all the plans come to fruition.

There has been a huge amount of consultation with teachers about what they would like to see in their schools to encourage pupils to have school meals, and we've responded to many of their suggestions."

Food children can expect on their healthy school menus will range from tuna pasta salad and vegetable lasagne to peach melba flapjacks and marshmallow flans.
The Albert Dock's 10th Birthday - May Bank Holiday Weekend 2008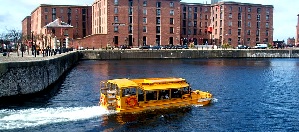 ALBERT Dock Company is delighted to invite you to celebrate the 20th Birthday of the Albert Dock, Liverpool's most visited tourist attraction. The fun starts with face painters, free Jelly Belly Beans at Quay Confectionery and balloons for the kids at The Beatles Story. The Savoy Jazz Band will get the party in full swing on Sunday 4 May 2008 and a birthday Treasure Hunt starting at the Visitor Centre in Anchor Courtyard on the 3 May 2008 will get all the family involved.

Tate Liverpool is also celebrating 20 years at the Albert Dock over the Bank Holiday weekend and is hosting a series of events and activities for you and all the family. From icing cakes to den making and birthday party games in the Marquee on the Mermaid Courtyard, to Giggle Tours with comedians (11am to 1pm) and Artists Talks (2pm to 4pm). On Saturday 3rd May there will be live performances from Sense of Sound, a Lantern Parade (6pm) and a Northern Soul event, 'Long After Tonight' (7pm to 11pm).

Liverpool Culture Company has commissioned a special performance called 'The Line' with a new musical score and dance performance by 100 young people from Liverpool to celebrate the birthday of the Albert Dock. Each one will be taking place outside the Merseyside Maritime Museum every half hour from 12pm till 2pm on Saturday 3 May 2008.

The Beatles Story are bringing the Beatles Valuation Day to the party on 5 May 2008, so be sure to dig out all of your Fab Four memorabilia and bring it to the Dock for a free valuation in their new Chill Out Zone. Yellow Duckmarine Tours will be offering a free Duck Quacker for all the kids booked on the Duckmarine on Bank Holiday Monday, Shiverpool Tours are offering a birthday 'Scare Two get One Free' on all their tours in May, while Tate Liverpool's celebrations continue with Story Telling daily from John Hughes.

Live music will be at the heart of the birthday celebrations, many of the bars and restaurants will have live music to enjoy while you dine. Gusto (formerly Est Est Est) have live music all day on Sunday, 4 May 2008 with Dominic Halpin and the Honeybees playing at 2pm and Perfectly Frank at 7.30pm, in addition the Pan American Club brings you BBC's The One & Only Tony Lewis singing Robbie Williams later that evening.

In addition The Pan American Club, Blue, and Gusto are all offering Birthday menus and cocktails and Babycream and Circo are offering a 2-4-1 on special Albert Dock birthday cocktails.
Fact File...
► The Albert Dock was designed by Liverpool Dock Trustees' surveyor Jesse Hartley and named after Prince Albert. Work began in 1841 and it opened in 1846.The Dock's warehouses stored valuable cargo from all over the world. Steamers, barges, brandy boats and corvettes (in World War II) all docked there.

► The dock's fortunes waned after WWII, and it closed in 1972. In 1983 The Albert Dock Company Ltd and the Merseyside Development Corporation began to restored the site to its former glory, breathing new life into a rundown area. In 1988 the Albert Dock was officially re-opened by HRH Prince Charles.

► 2008 will mark the Dock's 20th anniversary since it's restoration in 1988.

► 1988 to 1996 Richard and Judy presented This Morning on Granada TV. Their studio looked out onto the Albert Dock. Fred Talbot presented the weather standing on a floating map of the UK; viewers cheered each time he leaped across from Mainland Britain to Northern Ireland.

► The Dock has the largest group of Grade 1 listed buildings in Britain and is a World Heritage Site.
Thanks to blood donors for gift of life over Easter 2008

THE National Blood Service has issued a huge thank you to blood donors in the North West for helping keep blood stocks healthy over the Easter bank holiday.

Blood supplies typically come under pressure over the long Easter weekend because many regular donors go away on holiday, and blood donation sessions are not held over the extended break. However, this year thanks to an excellent response from donors in the region blood stocks remained at healthy levels.

Rachel Hollingworth, spokesperson for the National Blood Service, said:- "We'd like to say a huge thank you to everyone across the North West who made time to donate and save lives this Easter. It can't have been easy fitting it in around holidays and plans to see family, so we are really grateful to you for making a special effort to help others."

Nationally blood stocks now stand at around 7 days, the ideal level the National Blood Service aims for. However, donors will still be needed in coming weeks to ensure they remain at reasonable levels, as well as to replace those people who find they cannot donate due to factors including age, travel or ill health.

Just one donation of blood, split into red cells, platelets and plasma can save the lives of up to three patients. Around 4,700 donations are needed every week for patients across the North West.

Anyone aged 17 to 60 weighing over 7st 12lbs (50 kg), in general good health, could potentially start saving lives by becoming a blood donor. For more information on becoming a blood donor including details of your nearest sessions, or to make an appointment, call 0845 7 711 711 or visit www.blood.co.uk.