MEPs VOTE TO COVER UP FRAUD!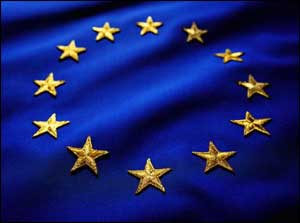 THE European Parliament voted against the publication of a report by its auditors which has revealed widespread abuse by MEPs of funds intended to be used for the payment of their staff.

MEPs in Strasbourg strengthened their secretive posture by rejecting proposals for auditors' reports to be made public as a matter of principle.
They also rejected calls backed by the Parliamentary Ombudsman for the names of the 407 members of the Voluntary Pension Fund to be made public.

The Parliament pays €27,720 each year into the pension fund of the members concerned, and they are supposed to make a private contribution of a further €13,860 each year.
However, it is believed that a significant number of MEPs pay their personal contributions from money allocated for their parliamentary duties, a practice described as "embezzlement" by local whistleblower MEP Chris Davies.

The Parliament rejected demands for scrutiny of the use of this money, and for funds to be cut from MEPs found to be misusing the allowances.

Chris Davies, the Liberal Democrat MEP who earlier this year revealed the existence of the secret auditors' report, described the series of votes on the Parliament's budget as "shameful". He said:- "These votes bring discredit and dishonour upon the entire Parliament. Far from cleaning up their act, a majority of MEPs seem intent on allowing greed and self-interest to triumph over the proper financial management of public money. On today's performance Europe's taxpayers could be forgiven for believing that there are more honest people to be found in prison that sit amongst in the European Parliament. Political parties in each member state must now take the initiative and insist that no candidate stands in next year's European elections unless they are pledged to support reform."
WINSTON CHURCHILL IS VOTED NORTH WEST'S ULTIMATE ENGLISH ICON
IN a poll carried out to mark St George's Day, the inspirational war leader came top with 30% of people living in the North West voting for him. In very 2nd place was St George himself with 18% of the votes, and Lord Nelson came 3rd with 10%. 2000 people voted in total in the online poll carried out by the 'Drink of England' Wells Bombardier.

People had the chance to vote from an English Icon top 10 list or submit their own choice, which included nominations ranging from fictional characters including Del Boy, Sooty and James Bond, to sports stars including Linford Christie, Bobby Charlton and David Beckham. The Grand National legend, Desert Orchid even managed to secure a vote, as did Mr Blobby, Sir Alan Sugar, Ainsley Harriott and even Roland Rat!

Brewery boss Paul Wells, who also secured 1 vote, says:- "England's ultimate icon should be the person that best represents the pride of England, and Winston Churchill certainly does that. St George's Day is about celebrating all things English so what better way to toast England and St George than with a pint of traditional English bitter?"

The top 10 for the North West of England is:-
Winston Churchill – 30%
St George – 18%
Lord Nelson – 10%
William Shakespeare – 8%
Robin Hood – 5%
Issac Newton – 5%
Henry VIII – 3%
Bobby Moore – 3%
Queen Victoria – 2%
Charles Dickens – 1%
(Other nominations – 15%)

The national top 10 is:
Winston Churchill – 30%
St George – 21%
Lord Nelson – 10%
William Shakespeare – 8%
Robin Hood – 4%
Bobby Moore – 4%
Queen Victoria – 3%
Isaac Newton – 2%
Henry VIII – 2%
Charles Dickens – 1%
(Other nominations – 15%)

Wells Bombardier has been championing the cause to celebrate St George's Day for over 10 years and in that time has turned the 23 April 2008 into the 3rd busiest day in the pub calendar.