CITY SLICKERS ESCAPE THE RAT RACE WITH A WALK ON THE WILD SIDE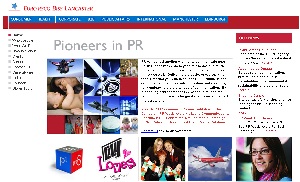 CITY slickers in Liverpool and other town centre residents have been hit by 'The Oddie Effect' in a bid to escape the rat race by encouraging wildlife into their urban surroundings, a new study reveals.

The success of programmes like Springwatch, hosted by Bill Oddie, has rubbed off not just on those with gardens or land where they can return to nature but even those in flats or trendy apartments. Developers are even considering designing modern complexes with built in facilities to encourage birds and other wildlife into urban areas to tap into the trend among urban dwellers.

According to the country's biggest chain of pet stores, demand for bird food, bat boxes and similar products are particularly booming in urban areas among younger, single adults. This is in contrast to the elderly or family customer profile for such items which also include special food for wild hedgehogs, butterfly feeding stations and squirrel-proof bird feeders for instance.

Pets at Home, which has 200 stores around Britain, has noticed a steady rise in customers who want to encourage wildlife to more urban environments and not just back gardens.

Experts put the trend down to The Oddie Effect where Springwatch and other wildlife shows have demonstrated the wealth of nature from badgers to bats which are on the doorstep for millions. Many of those living in flats, on their own, may well have grown up in suburban homes with gardens full of birdsong, squirrels or other animals and simply miss it.

It is also thought that being surrounded by nature can also have a calming effect on stressed out office workers returning to soulless developments after a day at work.

Spokesman for Pets at Home, Gillian Buttree said:- "Bill Oddie and Kate Humble have helped create a boom in homeowners getting close to nature without having to stray far from their living room. While we used to mainly get suburban householders and retired couples buying bird seed and garden feeders, we are now starting to see a growing number of young, single professionals.

We have customers from blocks of flats and addresses in town centres which are predominantly made up of trendy flats and not much green in sight. It seems many residents in these modern homes want to encourage nature into their concrete jungle even if it to help them relax at the end of the day and to escape the rat race."

Pets at Home is asking the public to send their tips and best stories on welcoming wildlife into the home to wildpetsathome@bisslancaster.com.
If you run a preservation scheme, have nursed a wild animal back to health or just enjoy bird watching from your balcony then get in touch!
A GUIDE TO SELLING YOUR HOUSE QUICKLY IN A TOUGH MARKET
IT can be tough out there but if you are looking to sell your property quickly there are several things you can do to increase your chances no matter what the market throws at you.

Kevin Beastall from Reeds Rains estate agents in the North West gives his six tips for success:- ďFirstly, be patient. The market conditions have changed from the euphoric days of the early naughties but there is still a steady demand out there. However, you will need to take into account that buyers are more cautious and want to make sure they are getting the best deal they can. In fact, the estimate for how long it takes to sell a house has almost doubled compared to the same time-frame last year so donít expect it all to happen in a flash.

Secondly, savvy up on pricing and be realistic. By realistically pricing your property you will significantly increase your chances of a quick sale. Your agent will be the best person to guide you on this but you can also do your own homework. There are a huge number of websites that will allow you to check prices in your area. Also, donít dismiss any low offers without thinking them through; a swift sale may save you money in the long run.

Thirdly, get the basics right. Get a HIP and know how to work with your estate agent to get the best from them. HIPs have been legislation for some time now and buyers expect to be able to see one. Make sure you have one so you donít exclude people. Remember it may pay you to spread the load by having a number of agents looking out for your property. Also, you may wish to negotiate your fee with your agent but beware a lower fee may mean lower service. Make sure you set your expectations with the agent and you know where and how your house is going to be marketed. And make sure your agent qualifies all the buyers you need to ensure that people can get a mortgage or you are wasting your time.

Fourth, access matters. You want as many people as possible to see your house, so give your agents a set of keys. Especially if you work, they are far more likely to be free to show people around your house than you are. Also, you have hired them as your agent so let them do their sales job; they will probably sell the best features of your house better than you can.

Fifth, be prepared to negotiate. If your house is a perfect first-time buyers pad but you want to trade up, be aware of how you can help the first time buyer because you need their sale. This could include a cash-back offer or throwing in some furniture or soft furnishings like curtains.

Finally, first impressions do count. Think about the way your house is presented both inside and out. A fresh coat of paint can make all the difference.
Tidy the front of your house and clean your front door. If you have a front garden make sure it is well maintained. In addition, the inside of your house should be as free from clutter as possible.
The kitchen is always a key selling point so ensure it is clean and that all dishes are washed and put away. Do all the small jobs you havenít got around to, such as changing that light bulb and fixing that squeaky door.
If a potential buyer is undecided about your property, it is these small things that could be the difference between a sale or them walking away.Ē