NATIONAL ESPERANTO CONGRESS TO TAKE PLACE IN SOUTHPORT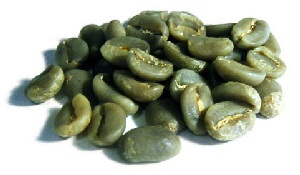 SOUTHPORT will be the focus for the country's most enthusiastic Esperanto-speakers in May 2008 when the British Esperanto Congress takes place at the Prince of Wales Hotel. This will be the fifth time Southport has played host, the previous congresses were in 1911, 1932, 1948 and 1962.

The weekend congress will officially start on Saturday 10 May 2008 when the Mayor and Mayoress of Sefton, Councillor Richard Hands and Mrs Katy Hibbert, Lord Ronnie Fearn and Dr John Pugh MP will participate in a high profile bilingual opening ceremony. Interested members of the public are invited to visit the congress later the same day (noon) to attend a 'Find out about Esperanto' event.

The international language will then be used throughout a variety of formal and informal sessions including lectures, youth meetings, a centenary party for two Esperanto Federations and a Desert Island Disc evening – Esperanto style.

Attending the event will be a number of overseas Esperanto-speakers and some eminent fluent British individuals including Professor John Wells, Dr Kate Hall and Dr Paul Gubbins. For Dr Gubbins it will be an emotional return to his home town. This former KGV pupil, now living in Congleton, is one of Europe's most well known Esperanto-speakers. He and a committee of local Esperanto-speakers have planned an impressive programme for the congress.
The Chartered Society of Physiotherapy recommends members reject NHS pay offer
THE Chartered Society of Physiotherapy (CSP) is consulting with its 26,000 NHS members about the Government's proposed 3 year pay package.

The CSP's Industrial Relations Committee unanimously voted to recommend to the Society's members that they reject the current pay offer.

Peter Finch, assistant director of CSP employment relations and union services, says:- "The CSP is not opposed to multi-year pay deals in principle, but with current economic uncertainty a below inflation offer is simply unacceptable for our members. This is the first time in twelve years that we have had to hold a ballot with members over pay and that goes to show the level of their anger over this proposed pay deal. It's certainly doing nothing to improve the morale and motivation of these hardworking health professionals. The offer itself is made doubly insulting by the threat to compromise the independence of the Pay Review Body if the current pay offer is not accepted. Our members greatly value the autonomy of the PRB and the Government's threat to interfere for the second year running is nothing short of intimidation."

The CSP ballot closes on 13 May 2008 after which the Society's Industrial Relations Committee will consider the result and confer with other NHS unions before deciding on what action to take next.
"BELT-UP" - DON'T IGNORE CHILD SAFETY SEATING ON THE 'SCHOOL RUN'
OF those undertaking the school run, either driving children to school or nursery, 15% admit to having driven a child who was not secured in the appropriately safety seating, be that seat belt, booster seat or child car seat. Research commissioned by Sainsbury's Car Insurance reveals that over 1.6 million people, or 8% of school run drivers, have had an accident whilst on the "run" in the last 5 years.

Joanne Mallon, Sainsbury's Car Insurance Manager said:- "By highlighting the dangers of the school run, we're hoping more people will strap their young passengers in securely. The school run can be very stressful for drivers. Busy roads, children being noisy in the back seat, and the worry of being late for school or work can all lead to stress that can affect people's driving. What is most concerning about our findings is that a significant number of people are currently not ensuring their children are properly secured in the car."

Men are more likely to have an accident on the school run, with 9% of male school run drivers having done so in the last 5 years against 7% of women. Worryingly, men are also much more likely to drive a child who is not appropriately secured, with 18% of male school run drivers admitting to this compared to 12% of females. The most common type of accident admitted to, involved another car, with 5% of all school run drivers having been involved in this type of collision.

In terms of location, Londoners on the school run are more likely to have an accident than anyone else, with 15.2% of school run drivers having had an accident going to or from school in the last five years. Those from the North East / Yorkshire & Humberside are almost as likely to crash, with 12.5% of school run drivers having had an accident, but those in the Midlands being the least accident-prone, with only 5%.
| | |
| --- | --- |
| Location | % of drivers who have had an accident on the school run in the last 5 years |
| Greater London | 15.2 |
| North East / Yorkshire & Humberside | 12.5 |
| South East / East Anglia | 7.5 |
| Wales & West | 6.8 |
| Scotland | 6.7 |
| North West | 5.2 |
| East Midlands & West Midlands | 5 |
The research indicates that a fear of lateness is the biggest cause of erratic driving on the school run.
Thirteen per cent of all school run drivers blame fear of being late for work, school, or an appointment as having made them drive with less care than normal. This is followed by traffic congestion (7%), and being distracted by children in the car (6%).
Only 4% of all school run drivers say they have driven more erratically because of tiredness at the end of the day.

More accidents happen on the morning school run than the afternoon one, with 41% of those who have had an accident claiming it was in the morning compared to 34% in the afternoon.
Five per cent said they have had an accident on both the morning and afternoon school runs, and 20% couldn't remember.
Women are particularly likely to have an accident in the morning rather than the afternoon, with 50% of the female school run crashers having done so in the morning against 37% in the afternoon.