Trust achieves highest possible accolade for safety
PATIENTS choosing Southport & Ormskirk Hospital NHS Trust will be choosing one of the safest Trusts in the country, an independent health watchdog has confirmed. We have been awarded the highest level under the Clinical Negligence Scheme for Trusts (CNST) for both general medical and surgical services and for the separate category of maternity services and are now 1 of only 3 Hospitals in England to have achieved this.

CNST assesses the risks patients face when they attend a hospital by measuring the systems in place to minimise such risks and then judges the Trust accordingly. We have therefore been declared to have the lowest level of risk for patients among District General Hospitals.

During March the NHS Litigation Authority carried out an assessment on our Maternity services and has just awarded it the highest level three. This follows the level three awarded for general acute services in February 2006.

Because of this award, we are able to save money on our insurance premium as we are assessed to have a reduced risk this means a saving of around £600,000.

Lynne Eastham, Head of Maternity Services said:- "This is a wonderful achievement for both our patients and staff. It has confirmed what we have always believed that maternity services are committed to providing the safest possible standards of care for mothers and babies. It has shown that the systems we have in place that are based on national guidelines are monitored continually and any changes necessary are carried out straight away. Our staff can be very proud of all the hard work that they have put in to achieve these awards."

A win-win situation
Sir Ron Watson, Chairman, said:- "This is fabulous news for our patients. Coming into hospital is often a very anxious time but in gathering the evidence for this assessment it became apparent that everyone right throughout the Trust treats safety very seriously. It has taken many years of very hard work by everyone from the cleaners to the doctors and they should be proud of what they have achieved.

The Government continually requires us to save money and people understandably worry that this may mean fewer or poorer services. This is an excellent example of where, through a lot of hard work, we have been able to cut costs and provide an improved service to patients. It is a win-win situation.

This is as good a guarantee as you will get about the competence of the staff who treat you. In the era of free choice where patients are asked to choose the hospital where they want to go, I would urge patients to look very carefully at the safety record of the choices on offer".
Up to 98% of privately built new homes to get '0 rating' for environmental sustainability
UP to 98% of new homes, built by private developers, will be sold on the open market despite getting a '0 rating' for environmental sustainability, the National Housing Federation has warned.

Under new building regulations introduced last week, private developers will have to have their homes rated against the Code for Sustainable Homes, as part of an effort to ensure all new homes are built to greener standards. However, under a loophole, private developers can build homes that emit just as much carbon as before and simply choose to get a '0 rating'.

Currently, just 2% of privately built homes meet voluntary standards on environmental sustainability under a similar code, called Eco Homes - even though 92% of homes built by housing associations are rated as 'good' or 'very good'. Now, all new homes will be required to receive a rating against the new Code for Sustainable Homes, which tests the environmental standards of properties against 9 criteria and gives an overall rating of between 1 and 6 stars. However, a get-out clause for developers allows them to avoid a physical assessment if they provide buyers with a '0 rated' certificate stating that the home has not been assessed under the code at all. This loophole will not be closed until April 2010 - when all private developers will have to ensure that their homes reach at least 3 stars under the code.

The Federation, which represents England's housing associations, fears the loophole will lead to some developers exaggerating the green standards of their properties, with homes being marketed as having received a rating under the code when they do not even meet basic eco-standards. Federation officials are concerned that some developers will claim the only reason they did not submit their homes to a full physical assessment was to avoid the extra expense involved.

Federation assistant director Gavin Smart said the government must compel private developers to meet mandatory standards, in line with those already met by housing associations, who are now being compelled to build homes that reduce carbon emissions by 25% and achieve at least three stars under the new code. Mr Smart said:- "What is the point of an eco-ratings scheme if developers can opt-out to avoid a bad result? The Government needs to show leadership on this issue and make green homes the norm, not the exception. Housing associations are building homes that meet tough environmental standards, so private developers must be able to do this too - long before April 2010. Ministers should raise the minimum building regulations to make sure all new homes are environmentally sound. My advice to house buyers is to be extra wary of any properties that haven't been assessed against the Code for Sustainable Homes. Don't just take the seller's word that a property is environmentally friendly."
Home Secretary meets North West victims of workplace abuse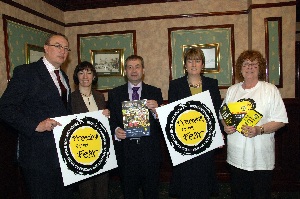 HOME Secretary, Jacqui Smith, met with victims of abuse in the workplace from Blackpool and Cheshire at Usdaw's annual conference in Blackpool. Jacqui Smith was at the Usdaw conference to re-launch the Union's Freedom From Fear campaign to protect shopworkers from violence and abuse in the workplace. The Home Secretary also unveiled Voices From the Frontline: revisited - Usdaw's document giving the latest figures on violence against shopworkers.
Figures from the 2007 survey show that:-
· 2/3rds of shopworkers were verbally abused over the last 12 months.
· 1/3rd of shopworkers were threatened in the last 12 months.
· Nearly 1 in 10 shopworkers has been a victim of physical violence during their career.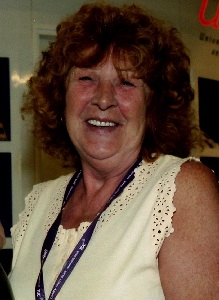 Jacqui commented:- "Retail crime is not a victimless crime. The Government is working with Usdaw and retail employers to help lower the incidence of retail crime. Usdaw's pioneering Freedom From Fear Campaign has really moved the issue up the political agenda, which shows how a trade union can effectively engage and protect its members.
In the Home Office we have established the National Retail Crime Steering Group, which will provide retailers with new, innovative solutions to tackle retail crime. I am delighted that Usdaw has agreed to take a seat on the Group, putting the Union at the heart of policy making.

Freedom From Fear is an important campaign that continues to move the agenda forward and will help all stakeholders to improve safety in stores and deliver respect for shopworkers."

John Hannett, Usdaw General Secretary, added:- "I launched Usdaw's Freedom From Fear campaign in 2002 to highlight and tackle a rising tide of violence, threats and abuse against our members and all shopworkers. The campaign gives a strong message to our members, 'Abuse is not a part of the job'.

For too long shopworkers felt they had to put up with verbal abuse and threats. Now there is hope and our campaign is delivering real improvements. However, there is still a long way to go, and while there is any abuse towards shopworkers our job will go on. That's why Usdaw is relaunching Freedom From Fear, and we are very grateful to Jacqui Smith for joining us today to show her ongoing support for this important campaign."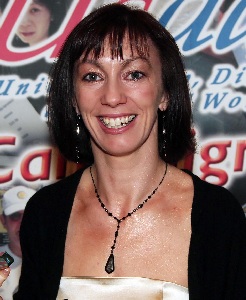 Usdaw's ADM is being held at Blackpool's Winter Gardens from 27 to 30 April 2008, attended by approximately 1,500 representatives of Usdaw's 359,000 members. Usdaw is the fourth largest union in the UK and represents shopworkers, factory and warehouse workers, drivers, clerical workers, insurance workers, butchers, slaughterhouse workers, meat packers, milk round and dairy process workers.