The "Intercultural Cities Conference" is a huge success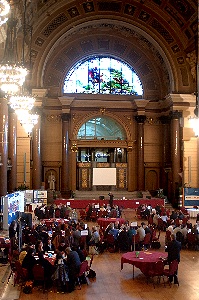 LIVERPOOL played host to an International Intercultural Dialogue Conference, from1 May 2008 to 3 May 2008. It was a three-day international conference exploring migration, diversity and urban life in UK and European cities. The conference was run by Comedia and EUCLID, in association with Liverpool 08 and supported by the European Commission, the Council of Europe and the British Council to co-inside with Liverpool being the Capital Of Culture and with the European Year of Intercultural Dialogue 2008..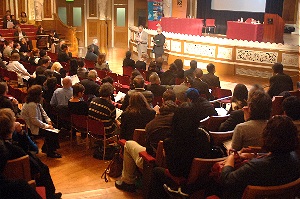 The European Year of Intercultural Dialogue is aimed at challenging cities through out the world to re-think their cultural diversity. It is to help them see that it is not a problem to be solved, but an asset and opportunity to be realised if communities can be helped to interact and co-operate with each other. The event brought in leading speakers in the field, from the UK, Europe and the US, including Keith Khan, Head of Culture for the 2012 Olympic Games, Gregg Zachary, writer for the New York Times, globalisation guru Saskia Sassen, the world authority on cultural diversity and city planning, Leonie Sandercock, and practitioners from many cities including Madrid, Rotterdam, Turin and Stuttgart. To the local media, this was a fantastic insight into just how each of us see each other, and the places in which we live. As Liverpool became to be one of the world's great port and migration Cities, it soon became a massive melting pot of cultures, even the local Scouse accent is a result of this. But over recent years, not only has the landscape changed, but so has the city's reactions to different cultures. As a result Liverpool is again redefining itself in response to its cultural diversity. To many Liverpool is still very open to all, but what was raised at The conference has made some of us question this. For example a few of the delegates attending commented that:- "Liverpool is still very divided when it comes to cultural diversity." Some thing that many Liverpudlians would be surprised to hear. One of these comments was made in our audio interviews, that you cam play from this page. Another of the many guests attending said that:- "We are all racist in some way. We just need to see how we are racist and then change our perceptions, but that is easier done than it is to say it." For me, as a reporter, it was in some ways an eye opener as to what people said about Liverpool and the UK. It was not just immigration and minorities that were looked at by the conference, for it also looked at education, the world of work, the arts, religion and multilingualism. Before the event conference organiser Phil Wood told the media that:- "II worry that a 'line of least resistance' approach may prevail in many cities, where groups slowly drift apart into completely separate lives; in my opinion this is short-sighted and dangerous. Living together will pay greater rewards in the long term but it takes time, effort and no little skill. The conference will tell us about the people who are already succeeding in this." It was not just talking that took place because delegates also had the opportunity to visit civic, community and business projects in Liverpool, and were provided with practical ideas on regenerating communities and models of creative conflict resolution.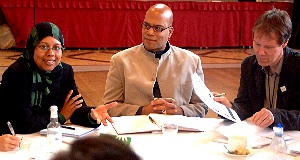 The conference's aim was to set a selection of recommendations for European cities to use on how to realise their own intercultural potential.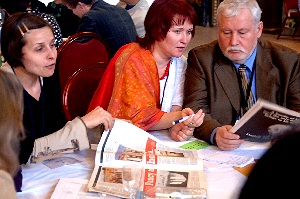 Page 1 of 2.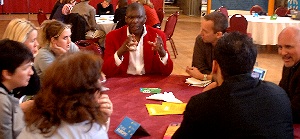 To find out more about the even and to read the reports go to:- http://inter.culture.info/icc. It is well worth the visit. If you have any comments about our audio interviews, or any feelings on this topic, please do let us know by emailing our newsroom at:- news24@southportreporter.com.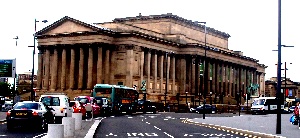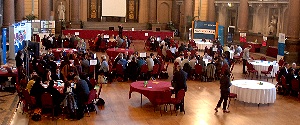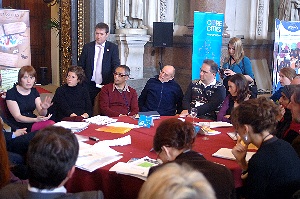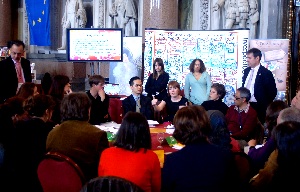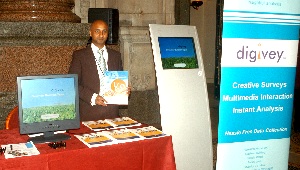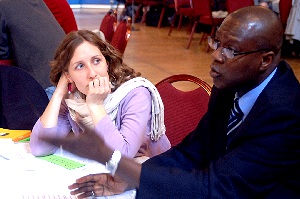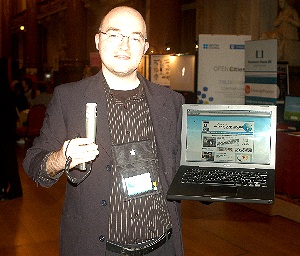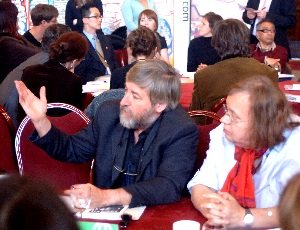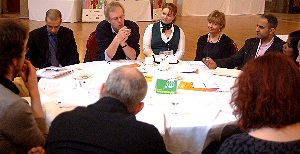 | | | |
| --- | --- | --- |
| Interview | Format | Format |
| Alison Smith British Council | | |
| Geoffrey Brown Director & founder EUCLID | | |
| British Council's Work Jam Project | | |
| Martin Davidson Chief Executive British Council | | |
| Geoff Thompson MBE | | |
| Mercy Mjumiram | | |
| Radio Salaam Shalom | | |
| Mark Jempson Media Wise | | |
| Marjolijn Masselink - City Safari | | |
| Milica Pesic Executive Director Media Diversity Institute and her colleague | | |
| Neil Peterson - Liverpool08 | | |