Broadway at Southport Arts Centre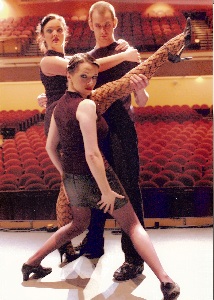 FRESH from their production at the prestigious Quays Theatre at the Lowry and the beautiful historic Lancaster Grand Theatre, Imagine Musical Theatre, are proud to announce their forthcoming show at The Southport Arts Centre on 10 May 2008.

This brand new production of Broadway will feature superb selections from well known musicals, including Les Miserables, Billy Elliot, Chess, Chicago and Sister Act along with the very latest direct from Broadway.

Andy Vitolo, Imagine's Artistic Director said:- "I have just had the pleasure of taking 30 of our Academy students over to New York, to participate in workshops in a Broadway Theatre.
This gave us the opportunity to work on high profile projects with people at the top of their industry, and to look at new concepts for our own Broadway show.
It was truly a magical experience for the students at the Imagine Academy."

The show is directed by Andy and musical direction is by George King who has played all over the globe from Moscow to New York. The show also features an exciting live band of top west end musicians

Andy added:- "Broadway is one of our strongest productions and this new show is really dynamic. The harmonies are stunning and the whole production is a real treat for our audiences.
We are delighted to be coming to Southport Arts Centre for the very first time."

Imagine Musical Theatre's production of Broadway is at Southport Arts Centre. Show starts at:- 7.30pm.
Tickets:- £12/£11 concessions
Box office:- 0151 9342141
HOW? asked in Southport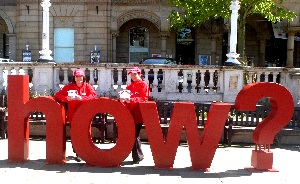 FIND out next week what this is all about!
THEFT OF PEDAL CYCLES IN TOWN CENTRE
MAY 2008 has seen a worrying trend in the increase of theft of pedal cycles. According to Merseyside Police, there have been five such offences reported so far. All but one of these was secured to a fixed point using a cycle chain.

Sefton Home Watch said that:- "As the summer holidays approach, the likelihood of more cyclists visiting the town centre is likely to increase and therefore we must bring security and vigilance to the publics' attention in order to combat this problem."

Any incidents or information can be reported to Southport Town Centre Neighbourhood Police on 0151 777 3441.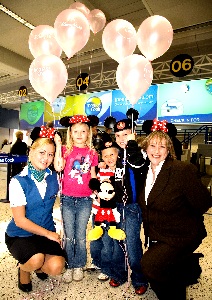 Thomas Cook Airlines increases number of flights
AS summer in nearly in full swing, Thomas Cook Airlines has added the finishing touches to its flight programme from Manchester Airport, that took off on 1 May 2008. Due to increased demand, the airline has increased the number of flights to Tenerife, Girona in Spain and Antalya in Turkey.

Frank Pullman, managing director of Thomas Cook Airlines, said:- "We have analysed demand for flights in the region and because we have been able to adapt our schedule to cater for the popularity of particular destinations. So, where demand is high, we have been able to introduce more flights.

Everyone at the airline has worked incredibly hard in preparation for the summer season, so we are looking forward to serving the North West."