Attention! Liverpool Military Show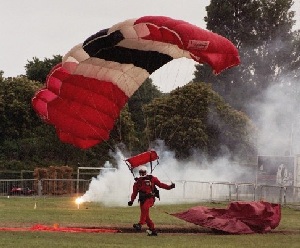 THE people of Merseyside will be treated to a real extravaganza over the next bank holiday weekend. On the 24 May 2008 to 26 May 2008, Walton Hall Park will see the return of the annual Liverpool Military Show, now in its 7th year.
The Show – supported by the Ministry of Defence as part of the Veterans Day celebrations in June, is an exciting showcase for all three branches of our armed forces with a truly exciting programme for the whole family. Among this year's attractions are the army's Red Devils Freefall Parachute Display Team, the Royal Signals White Helmets Motorcycle Display Team, the Pipes and Drums of the 1st Bn Irish Guards, the Band of the 4th Bn Duke of Lancaster's Regiment (TA) and various combat displays.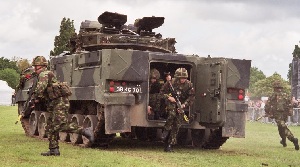 This year will see a truly impressive battle demonstration coordinated by Merseyside TA units in this their 100th year as part of the TA100 celebrations. The display will begin with a bridge deployment by the 75 Engineer Regiment using the impressive Trojan which will then feature an infantry attack by the 4th Battalion the Duke of Lancaster's Regiment supported by the 5 GS Regiment Medical Regiment and artillery support following a gun run from the mighty 105mm guns of 103 Regiment Royal Artillery.

There will also be a number of static attractions including one of the Royal Armoured Corps Challenger II tanks, Scimitar light combat vehicle, Tank Simulator, Multi Launch Rocket System, Gazelle Helicopter, Titan Armoured vehicles and a number of Historic Military vehicles.

For the Children there will be an assault course, aerial rope slide, simulators, paintballing and face painting. To ensure there is something for everyone the show will also host a Continental Market with a large selection of foods, beers and crafts on offer.

Major Bob Dobson, Military Show Commander, said:- "This should be the best display of its kind ever in the North West, with the biggest mix of current Army Vehicles. This is the public's chance to meet and chat to soldiers with recent operational experience, who can show them equipment and vehicles being used on military operations now."

Money raised from the Show will go to the Soldiers, Sailors, Airmen and Families Association (SSAFA Forces Help), which helps and supports those who serve in our Armed Forces, those who used to serve and their Families. . With 14 million service and ex-service men and women and their dependents eligible for support from UK charities, it is only through an event such as the Liverpool Military Show that worthwhile causes such as SSAFA Forces Help, are able to ensure that our brave men and women and their families are able to receive the help and support they need.

The Show runs from 10am to 4pm on all three days, with admission £5 on the gate for adults and £3 for children under 14. Cadets, scouts and guides in uniform as well as Veterans wearing their Veterans badges get in for free. A programme of events will also be available to help you plan your weekend and learn more about our armed services.

This will be a Bank Holiday to remember with everyone attending the Show leaving in the knowledge that we have incredibly skilled, efficient and modern armed forces with a worthy military heritage which is still the envy of the world. Coming to the Show will be a great way to show your support for all the men and women willing to step forward as our first and last line of defence in maintaining our security at home and abroad.
Blue Moon String Quartet event notice
ON Saturday, 24 May 7.30pm the Zion Independent Methodist Church, Kemble Street, Prescot will play host to the "Blue Moon String Quartet".
This professional ensemble comes to Prescot for the first time with their unique programme of popular, jazz and classical favourites.
Tickets £5. More information can be found on www.artsinprescot.org.uk.
Mixing BusinessMEN with Fashion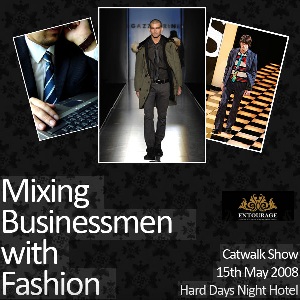 WE have teemed up with Entourage PR to help them put on a fantastic night show called Mixing BusinessMEN with Fashion, but it even with out any added PR the event is nearly sold out. The show is being put on to help raising funds for Alder Hey Imagine Appeal. But Entourage PR has informed us that they still have a few sponsorship opportunities for the catwalk show. The event is to be held at the Hard Days Night Holel in Liverpool on 15 May 2008 from 7pm. This event is set to be a fantastic night out for all. If your company would like to sponsor this event and provide a model to "strut their stuff" on the catwalk, please contact Donna on donna@entouragepr.co.uk or call 07824 629 214. Also if you want to attend the event tickets are now available for the show at the cost of £12 per ticket or £50 for 5 tickets (price includes show and goodie bag).
Sailability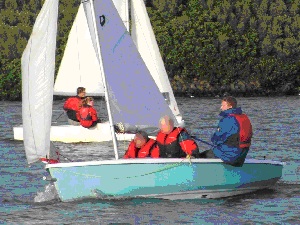 DO you have a disability but would like to try sailing on the safe waters of the Marine Lake at Southport? During May, June and July 2008, West Lancashire Yacht Club offer the opportunity for individuals or groups with disabilities to experience sailing on Wednesday evenings Sailing is an outdoor activity; the wind does the hard work, so sailing can be enjoyed by people of all ages, strengths and mobility. People with limited vision or with learning disabilities usually sail as part of a crew. On the open water there is space to learn how to handle a boat, and gain a sense of independence. The taster sessions are an opportunity for people with disabilities to try sailing and to enjoy the club's facilities. A senior instructor will discuss the individual's particular needs and aspirations, then it's out on the water for the fun part. Groups are small to enable us to provide for individuals, so booking is essential. Fun, working as a team and the wind in your hair for free.

Please contact Anne Rushton 01704 534472, Andrew Hall 07753 786068 or email sailability@wlyc.org.uk.
First Royal Navy visit of the summer
ONE of the Royal Navy's newest vessels – HMS Bulwark – docked at Liverpool on Friday 9 May 2008.

It's the first of many ocean liners and Royal Navy ships set to berth this summer at the city's new Cruise Liner terminal at the Pier head.

The 21,000 tonne High Readiness Assault Ship has a crew of 325 and capable of a top speed of 18 knots. It was openrd to the public on Sunday 11 May 2008, before departing Liverpool on the 12 May 2008.
HMS Bulwark, the seventh ship to carry the name - was commissioned by the Royal Navy in April 2005. It is the second of the new Albion Class Landing Platform Dock Ship (LPD) and can carry up to 400 troops, six tanks or 30 armoured carriers. Its main function is to transport or recover troops, their equipment and vehicles anywhere in the world at short notice.

The ship paid a short visit to Liverpool in February before taking part in Exercise Armatura Borealis in and around Norway.

HMS Bulwark has sailed from Belfast following a training exercise off the west coast of Scotland.

The Lord Mayor of Liverpool, Councillor Paul Clark, said:- "I know the city gave Captain Jeremy Blunden and his crew a rapturous and warm welcome when the ship arriveed at the Pier head on Friday.

It is a great honour to have one of the Navy's new generation of amphibious assault ships visiting the city for four days..."

So far, fourteen ships are set to berth at the Cruise Liner Terminal over the summer, bringing 18,000 visitors and more than 8,000 crew members to the city.

Liverpool Culture Company's Cruise Manager, Angie Redhead, said:- "The benefits of the Cruise Liner Terminal to the city are enormous. The thousands of passengers arriving during our Capital of Culture year will bring an additional economic boost to Liverpool."