BEFORE YOU SIGN ON THE DOTTED LINE…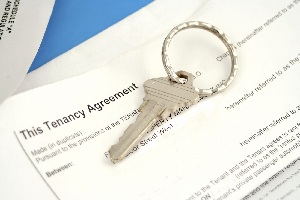 ACCORDING to Belvoir Lettings, in the current economic climate, as many as 1 of 5 homebuyers are choosing to rent rather than buy.

The country's leading lettings specialist, offers those new to the world of tenancy agreements the following advice before they sign on the dotted line:-

► Confirm, in detail, which costs are included in the monthly rental. For example, if bills are included, ask the landlord to provide a list of which ones are covered.

► Find out if your letting agent is a member of an approved association such as NALS.

► Check that any deposit paid will be held in an approved tenancy deposit scheme.

► Ask to see gas (Corgi) and electricity (NICEIC) safety certificates for the property.

► Ensure that a detailed inventory is provided by the management company.

► Ask the landlord or management company if they will be instructing a Domestic Energy Assessor to issue the property with an Energy Performance Certificate (EPC).

► Find out what repairs your landlord will be responsible for. By law a landlord is responsible for structural repairs to the exterior of the property. This includes; repairs to all water and gas pipes, electric wiring, basins, sinks, baths, toilets and any fixed heaters or water heaters.

► If you are moving into a house in multiple occupation HMO (i.e. you share a toilet, bathroom or kitchen with people other than those in your immediate family) check if your landlord has or requires a local authority licence.

Mike Goddard, Chief Executive of Belvoir said:- "Many people who have never considered renting before may be interested to know that legislation introduced in recent years offers them more protection than ever before.
There are some golden rules when it comes to signing a tenancy agreement and we suggest anyone looking to rent a property considers our advice and asks the right questions up front.

If a potential landlord or management company tries to fob you off or encourages you to sign on the dotted line without reading the small print, our advice is to walk straight out of the door.
There are many good management companies out there, such as Belvoir, who will be more than happy to guide you through the rental process in detail.
Don't settle for second best; after all there are few things as important as having a safe, secure and comfortable home to live in."
Pupils pedal length of Africa in virtual bike race challenge
PUPILS, parents and teachers across England are getting on their bikes to compete in a virtual race across Africa as part of the Bike It project managed by sustainable transport charity Sustrans. Around 80 schools are taking part in the first ever national Bike. The race is a virtual bike race that covers a 7,500 mile journey from Cairo to Cape Town based on the route of the international Tour d'Afrique bicycle race and expedition.

At the end of last term, pupils took part in 'Bike to School' days and brushed up on their cycling skills for the warm-up stage between London and Istanbul. The virtual race is now fully under way and participating schools are cycling as much as possible to clock up the miles needed to be 1st across the finish line in Cape Town.

The race is expected to take 4 weeks to complete from start to finish, but with less than halfway to go the competition is really starting to hot up. The winning school is expected to finish just before the summer half term holiday in the week ending Friday, 23 May 2008. The national prize is £2,000 to be spent on bikes for the winning school and the results will be announced in the week commencing Monday, 2 June 2008. There will also be prizes for regional winners.

Andy Casson, Sustrans' Bike It officer said:- "This race will help young people get into the habit of riding to school regularly and demonstrate to them and their parents the huge amount of distance that can be covered collectively by bike. Even a few miles of pedal power each day soon adds up and can make a significant contribution to people's health and the environment."

The pupils are monitoring their progress on a giant map of Africa and taking part in lessons based on the places they virtually travel through. Some of the schools taking part are being sponsored so that they can supply bicycles to schoolchildren and health workers in Africa.

The challenge is taking place in the following places:-
Ashford
Bristol, Bath & North East Somerset, South Gloucestershire
Bury
Darlington
Gateshead & South Tyneside
Lancaster
London
Luton, Bedford & St. Albans
Merseyside
Reigate & Banstead
Swindon

The Bike It project is funded and supported by Cycling England, Bike Hub, the cycle industry levy, the Big Lottery Fund's Wellbeing Programme, Transport for London and partner local authorities. Further information about Sustrans and Bike It, is available through their website:- www.sustrans.org.uk.