SOUTHERN CROSS GIVES EXTRA DRIVE TO MERSEYSIDE CHARITY
SOUTHERN Cross Healthcare has handed over a special mini-bus to Merseyside football charity, Everton In The Community (EITC).

The company, which has 11 homes in the Liverpool area, has backed Everton Football Club's affiliated charity for the past 6 years and is currently into the 2nd year of a further 3 year sponsorship package.

Baroness Morgan of Huyton handed over the keys to the specially adapted vehicle which will be used by EITC to take disabled footballers to and from training and league matches. Some of the funds from the sponsorship package have paid for a full-time coach to work on EITC's disability programme which tours special needs schools to give coaching lessons.

Everton In The Community's disability officer, Steve Johnson, said:- "Southern Cross Healthcare have been a great supporter of this charity for number of years. Once again I would like to thank them for their generosity of donating this mini-bus which will make a big difference to a lot of people."

As well as reaching schoolchildren the charity also has strong links with elderly people. Every year coaches from EITC visit Southern Cross Healthcare homes in Merseyside to act as referees in the early rounds of an annual table top football competition, with the quarter-finals, semi-finals and the final played at Goodison Park.

Sue Ashcroft, operations manager for Southern Cross Healthcare, said:- "We are very proud to be giving a mini-bus to Everton In The Community on top of the sponsorship deal. They work extremely hard throughout the year and all the staff are well known by all our residents. By providing this new mini-bus they will be able to continue with this marvellous service to the people of Merseyside."
WANTED:LIVERPOOL LADIES WHO LUNCH FOR CHARITY EVENT
TICKETS are selling fast for a ladies luncheon in aid of leading children's charity NCH being held at 60 Hope Street in Liverpool on Wednesday 25 June 2008. 100 women, including some of Liverpool's most prominent business women are invited to the lunch which aims to help raise awareness and funds for the vital work NCH provides in Liverpool and promises to be a fantastic networking opportunity.

In Liverpool NCH works with over 7,000 children, young people and families through a range of support services including the Liverpool Young Runaways Project, Youth Mentoring Scheme, Liverpool Family Intervention Project which works intensively with families to help them break free from anti-social behaviour and the Liverpool Family Centre, which works with children at risk.

Helen Noble, from NCH, said:- "We would be delighted for more ladies to join us at the event and escape the stresses of daily life to enjoy the delights of 60 Hope Street. This event will greatly assist our work in reaching out to vulnerable children, young people and their families across Liverpool that needs support."

Tickets are £30 per person. The event starts at 12.30pm and includes a champagne reception, 3 course lunch and guest speaker. Contact Helen Noble on 01925 715 385 or email them for more details.
CALLING ALL BUDDING FILM MAKERS TO CELEBR8 DIVERSITY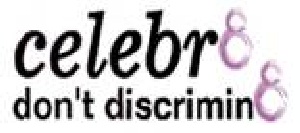 ASPIRING scriptwriters and film makers are being given the opportunity to pitch their ideas and concepts to some of the region's leading film experts, with a winner from Greater Manchester, Merseyside, Cheshire, Cumbria and Lancashire having their film produced professionally and premiered across the region.

The celebr8 competition launched on Cultural Diversity Weekend and is open to individuals, community groups, students or anyone who feels they could be the next Richard Curtis, Russell T Davies or Ken Loach.
The competition is part of the celebr8 (don't discrimin8) festival of diversity and will highlight the cultural, social and economic benefits diversity brings to the North West.

The winning films will be shown at a regional premiere in September 2008 and then screened at cinemas across the region. The deadline for entries is 23 July 2008.

Entrants are asked to submit a script or piece of creative writing which can be turned into a short film, lasting no longer than three minutes, illustrating 'What diversity means to me'.
The entries will be judged by a panel of experts from the world of film and TV as well as key diversity and equality champions. Five finalists will be chosen: one from each of the region's counties of Greater Manchester, Lancashire, Cheshire, Liverpool and Cumbria, with one overall winner.

Christine Burns MBE, Chair of the North West Equality and Diversity Group, commented:- "The North West has always had such a rich and diverse cultural heritage and is famous for its vibrant creative community.
This competition is a platform to explore people's thoughts and feelings about diversity, stimulate debate and raise awareness of the benefits equality and diversity brings to our region.
I can't wait to discover what people within the region have to offer us, and to see the responses this competition will generate."

Celebr8 and Stockport Arts Team will host workshops across the region in June for budding film makers offering first class tips and guidance from professionals on scriptwriting, acting and production.
Further details can be found at www.celebr8.org. or by contacting the Stockport Arts Team on 0161 474 4453/4454, via email or www.stockport.gov.uk/artgallery.

Also celebr8 on the Silver Screen information and entry packs can be downloaded free of charge from www.celebr8.org, or to can be requested by calling 0161 238 9422 or via email.
Further information on equality and diversity is freely available online.