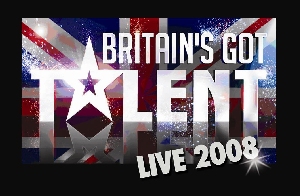 BRITAIN'S Got Talent, the UK's most popular family entertainment show is back... and this time it's going LIVE ON TOUR! The winner and finalists from this year's ITV1 show will embark on a nationwide tour, starting at London's Hammersmith Apollo on Friday 6 June hosted by Stephen Mulhern.

Last year Britain's Got Talent saw Paul Potts, a mobile phone salesman from Cardiff become an international operatic sensation when an audience of 13 million tuned in to see Paul Potts crowned winner with his heart wrenching performance of Nessun Dorma. Since winning the show Paul's album 'One Chance' shot straight to the top of the charts in the UK followed by a further 15 countries worldwide and an incredible sell out World Tour.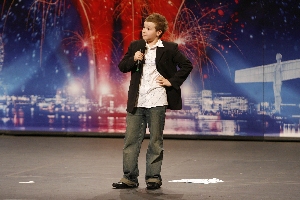 Now you and your family have the chance to see this year's new winner and the amazing finalists perform live on tour. Stephen Mulhern, presenter of ITV2's behind-the-scenes show 'Britain's Got More Talent', will host the tour. Britain's Got Talent Live (sponsored by Domino's Pizza) will visit 13 cities including audition hotspots Liverpool, Manchester, Birmingham, Cardiff and Glasgow.

With acts varying from musicians, acrobatics, dance troupes, magicians, comedians and even spectacular animal acts, as chosen by the British public. The Live Tour promises to be a great show for all the family and tickets are already in massive demand 2008 - an amazing 10.8 million tuned last week in watch the launch episode of this years search for the best talent in Britain on ITV1.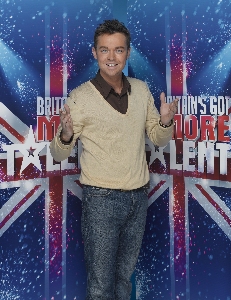 To book tickets please call 08700 11 26 26 or log onto www.ticketzone.co.uk http://talent.itv.com/

TICKETS ON SALE NOW 2008 -
priced from £29.50 2008 - £32.50
Friday 6 June 2008 - London Hammersmith Apollo 7.30pm
Saturday 7 June 2008 - Bournemouth BIC 7.30pm
Sunday 8 June 2008 - Liverpool Arena 7.30pm
Monday 9 June 2008 - Brighton Centre 7.30pm
Friday 13 June 2008 - Manchester Apollo 7.30pm
Saturday 14 June 2008 - Sheffield Arena 7.30pm
Sunday 15 June – Trent FM Arena Nottingham 7.30pm
Monday 16 June 2008 - Birmingham NIA 7.30pm
Tuesday 17 June 2008 - Cardiff CIA 7.30pm
Thursday 19 June 2008 - Glasgow Clyde Auditorium 7.30pm
Friday 20 June 2008 - Newcastle City Hall 7.30pm
Saturday 21 June 2008 - Aberdeen ECC 7.30pm
Sunday 22 June 2008 - Edinburgh Playhouse 7.30pm
LOCAL MP IS IN THE FRAME TO WIN VOTES
A local MP is one of the hottest shots in the area, not for their political achievements but for the quality of their photos.

Pictures taken by Crosby MP Claire Curtis-Thomas have been showcased in a prestigious Westminster exhibition, for the annual Jessops Parliamentary Photography Competition.
Over 100 photographs were on display in the exhibition, revealing the world our peers and politicians see during their duties or on their travels. They range from the challenging and the spectacular to the cheerful and the strange, yet each shows a unique glimpse of life as a lord... or on the backbenches.

Among those going for the Commons vote are Alan Duncan with 'Praying Mantis', David Heath with 'Fatburger' and Tom Levitt with 'Me and My Cowshed', while Tim Loughton, Austin Mitchell and Nick Raynsford are also putting themselves in the frame. The Upper House has come in with some serious competition, including Lord Crathorne's 'Daily Hindu ritual on the banks of the Ganges' and Lord Greenway's 'Maple Leaves'.

7 successful Judges Choice entries win a £100 bursary, which is donated on their behalf to Jessops' adopted charity CLIC Sargent, which provides care and financial support for children and their families living with cancer and leukaemia. The Judges Choices are now canvassing votes from members of the public at www.jessops.com/parliament, in a bid to be number 1 in the opinion polls. The people's favourite wins a further £100 for CLIC Sargent, with one lucky voter selected at random receiving £100 in Jessops gift vouchers.

A calendar featuring a dozen of the best photographs can be bought on Jessops' website, with proceeds going straight to the charity.
Nice N Naughty Renewal Success!
ADULT retailers Nice N Naughty, situated on 53 London Street, Southport, are celebrating another year's successful licence renewal. At the licence hearing, conducted at Southport Town Hall on Monday, the committee listened to a presentation from Retail Director, Trish Murray regarding Nice N Naughty's professionalism and history of the store itself.

Elim Christian Centre minister Reverend Richard Vernon attended the hearing and urged the committee to "take the moral high ground" and was armed with a petition of 25 signatures opposed to the licence renewal.

However, as Nice N Naughty have traded for 4 years without incident, and the objections received were on moral grounds the committee declared unanimously that the licence was to be renewed.

Lindsay Tweddell – Merseyside Regional Manager added:- "We have always respected the church and local residents, and aim to integrate into the local community, operating at a suitable and preferred location. Our store in London Street, is hugely popular with the local community and tourists alike, and we sell a huge range of adult toys, DVDs, clothes etc, we are a professional retail business".

The licensing renewal allows the store to continue to trade between the hours of 9am Monday to Saturday, and selected Sundays throughout December for Christmas trading.
LETTER TO THE EDITOR:- "PRINCE'S TRUST MEANS BUSINESS ACROSS THE NORTH WEST"
"AS The Prince's Trust celebrates the 25th anniversary of its Business Programme, I would like to extend my heartfelt gratitude to our volunteer business mentors, staff, supporters and donors who have made it possible for thousands of disadvantaged young people to launch enterprises and boost the North West's economy.

In the last 5 years alone, The Prince's Trust Business Programme has helped 2,297 young people from across the region to set up in business through low-interest loans, grants and mentoring for up to 3 years with access to a new Business Club launched last week. We plan to support a further 336 before the year ends.

58% of them are still trading into their third year, which compares favourably to the national average. This is despite the fact that the young people we help have struggled at school, have been in care, are long-term unemployed or have been in trouble with the law.

We have shown that by working together to invest in our young people, we can add real value to the communities we live in and to our region's economy." Jacqueline Tyler, North West Regional Director, The Prince's Trust, Burnley