Queen and Duke of Edinburgh in Liverpool
Photographs on this page by Patrick Trollope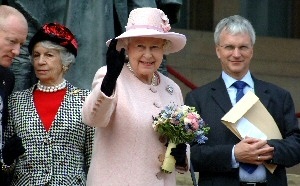 IT has been 60 years since the royal couple made their first official visit to Liverpool and it was fantastic to have them in Liverpool again as we embark on a new course in the history for Liverpool. After arriving in Liverpool on 21 May 2008, at Liverpool Lime Street Station, dressed in a pale pink outfit with a pale pink hat, black gloves and black shoes, her visit took her to Liverpool ONE and the Liverpool Arena, stopping off at St Georges Hall for lunch. The Queen, during her visit, spoke of how impressed she was by developments in Liverpool. Throughout her tour she met artists, performers and watched a dance routine by the group, Collision, comprising schoolchildren from the city, aged seven to seventeen. Tim Banfield, Arena General Manager told the media that:- "The facility was fully completed last month and The Queen's visit marked its formal opening. Everyone was very excited about The Queen and His Royal Highness visiting Liverpool and coming to see the fantastic facility which we have here on the waterfront."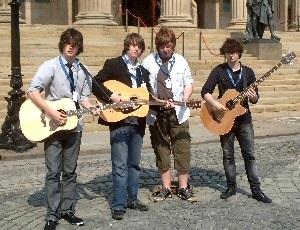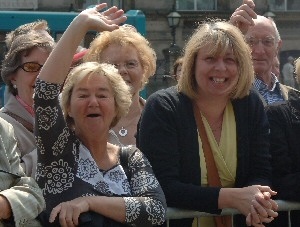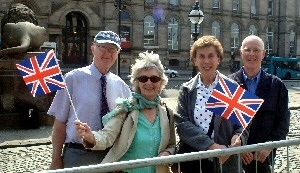 Page 1 of 5