Prepare yourselves for Liverpool ONE's thrilling 'Theatre of Fashion' event on 29 May 2008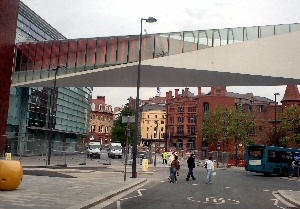 THIS will be a red-carpet spectacular that will encompass the entire length of South John Street and a series of high impact fashion shows will be taking place throughout the day to showcase some of the fantastic brands on offer at Liverpool ONE.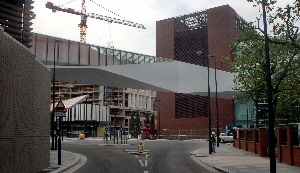 From the moment of launch at 10am, right up until the 8pm closing, visitors will be wowed with exciting entertainment for the whole family, including two world-class artists such as a former Cirque Du Soleil performer and a Champion B Boy Dancer. With great music, stilt walkers and street dancers topping off the electric atmosphere, onlookers will be sure to enjoy themselves!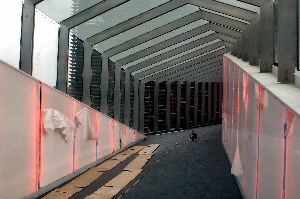 In preparation for the first phase opening, local schools have been invited to design some creative hard-hats, which will be displayed along the newly recreated Paradise Street.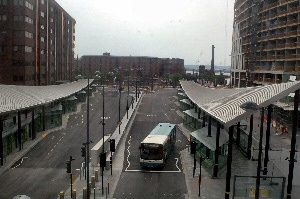 The celebrations will formally commence at 10am with the official unveiling of Liverpool ONE taking place next to Debenhams on South John Street. Alternatively you can head to the other end of South John Street to be one of the first to enjoy the new John Lewis.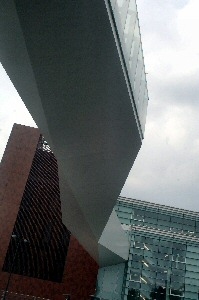 Big brand retailers such as All Saints, American Apparel, John Lewis, Debenhams and Office are just some of the exciting new names set to open their doors to the public from 10.15am.

With all these fabulous activities planned, Liverpool ONE will be opening in style, so why not join the party?

Liverpool ONE will be offering over 3,000 new parking spaces, created to accommodate the influx of visitors to the city. 2,000 of these additional spaces are situated directly underneath the stunning 5-acre Chavasse Park. For information on travel and the bus interchange please contact Merseytravel or www.liverpool-one.com.
Distribution deal for Davies documentary
ON the day of its world premiere in Cannes, Of Time and the City, Terence Davies' new feature length documentary, has been acquired for UK distribution by the BFI, with international sales being handled by HanWay Films.

Of Time and the City offers a deeply personal evocation of Davies' life as a Liverpudlian and a moving account of the changes in British social life through the post-war period. The story is told through a rich montage of archival footage which reveals both the extraordinary physical changes to the fabric of the city and the emotional lives of its inhabitants.

The film was produced by Northwest Vision and Media as part of its 'Digital Departures' initiative, a competitive scheme which has supported three feature projects for Liverpool's year as European Capital of Culture. Production credits are shared with the Liverpool Culture Company, the UK Film Council and the BBC. Following its screening at Cannes, the film will show at the Edinburgh International Film Festival in June, with a Liverpool premiere in October. It will be released by the BFI to cinemas nationwide in the UK in November, followed by a release on BFI DVD.

Jane Giles, Head of Content Development at the BFI, said:- "The BFI has had a long and fruitful relationship with Terence Davies. His work is pure cinematic poetry and we are really delighted to be releasing this latest film."

Chris Mol, Director of Production, Trade and Investment, Northwest Vision and Media said:- "We are very pleased to have done a deal with the BFI. This is a major production which demands the specialist handling at which the BFI excels. Northwest Vision and Media are proud to have helped to bring about this sensitive portrayal of Liverpool life in the past by one of the finest living British filmmakers."
Letters to the Editor:- "Triphazard needs YOU, Radio Caroline, Sky TV and Believe"
"WE'VE entered a competition to win a 30-minute slot on stage at GuilFest, and we need your votes to win!
All you need to do is go to our artist page here:- http://www.ents24.com/Triphazard and click on the 'Vote Now' button. It's that easy!
The more votes we get, the better our chance of winning; so forward this on to your friends to make sure we're in the top 5 to face the expert panel.
Plus if we win, every fan that voted for us will be entered into a prize draw to win a pair of weekend camping tickets for GuilFest 2008 and see us play live!
The legendary Radio Caroline has honoured us by playing playing our video.
See www.radiocarolinetv.co.uk/#/triphazard/4528591694.
Also Sky TV will be playing our video, date will be confirmed.
Finally, for those out there wanting our music see, Thanks for your support and love as always Stef Stokes XXX" Triphazard
Letters to the editor:- "Box left on street."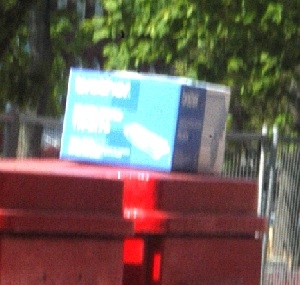 "WITH all the terror alerts over the last few years, I was shocked to see some silly person who left a box on top of the pillbox by the War Memorial in Southport. What shocked me further was the fact that no one asked why it was left unattended in such an odd place. This, I feel, was a result of someone who was lazy and did not want to queue in the post office to post it. This could have caused a large panic and huge disruption. Luckily, this was not the case and when I came back for the third time, about 15 minutes later, it had been removed. If it hadn't, I would have told the post office." Mrs S. Greenwood.

Editor's note:- "I was informed about this box as well. The Post Office were surprised to find it out there as well. I agree that the person who left it was amazingly silly to have not considered the current climate we live in."