Southport to celebrate Argos New Store Opening
SOUTHPORT will be celebrating the opening of a brand new Argos store on Thursday 5 June 2008. The store will be the first 'Extra' store in the area, offering the full range of Argos products. It will cover 15,000 square feet and employ around 35 staff.

The new store will open with the help of a competition giving one lucky shopper the chance to win £500 worth of Argos vouchers. Further promotions and competition winners will be announced on local radio after the opening.

The new store will offer customers approximately 18,000 products through the Argos catalogue, which will be available in store from June 5th. There will be a cutting of the ribbon at 9am to mark the opening with the managers and staff.

Store Manager, John Ferguson, commented:- "I am delighted to be able to bring the full range of Extra products to Southport for the first time. The new store will provide a full and thorough service to the people of Southport, which includes free parking at the front door."

The new Southport store will also be celebrating the final months of Argos' UK charity partnership with Leukaemia Research, which has to date, raised a record-breaking £700,000 for the UK's leading blood cancer charity. The partnership, which runs under the theme of 'Saving and Improving Lives Together', aimed to raise £400,000 when it launched across all 670 plus UK Argos stores last year. The partnership provides funds to support a special cytogenetic database which will record symptoms and treatments of different types of blood cancer to help spot patterns.

"We hope to be able to really do our bit when it comes to fundraising for Leukaemia Research during the first few months that the store is open" added Ferguson. "Through support from our new customers in Southport, we'll help Leukaemia Research make future treatment for leukaemia and related blood cancers more effective."

Argos expects to add around 30 stores per annum. With sales topping £4.3 billion in the year just ended, Argos serves over 130 million customers a year through its stores. On average, 17 million UK households, or around two thirds of the population, have an Argos catalogue at home at any time.
6 Liverpool sporting venues included in London 2012 training camp guide
THE London 2012 Organising Committee (LOCOG) has announced that 6 sporting venues in Liverpool will feature in London 2012's Pre-Games Training Camp Guide for Paralympic sports which will be published later this summer. The Guide is a comprehensive list of 179 venues throughout the UK which can now be used by Paralympians from all over the world as they make their final preparations for the 2012 Paralympic Games in London. In total, 25 venues from across the North West are included on the list.

Wavertree leads the list of Liverpool venues with the Liverpool tennis, aquatics and athletics centres all being selected. Other venues in Liverpool include Aintree Racecourse, Greenbank Sports Academy in Sefton and the Litherland sports park. In addition to being available to elite Paralympians in the build up to 2012, each of the sporting venues continue to be used by members of the general public on a day-to-day basis.

Stewart Kellett, Regional Director for Sport England North West, commented:- "It's a fantastic tribute to Liverpool that these venues have been included on such an elite list and it highlights the standard and quality of facilities available to our local communities. The North West has some of the most advanced training facilities in the country and we've already had enquiries from some of the strongest Paralympic nations in the world who would potentially like to use our facilities. Such recognition provides fantastic inspiration and a once in a lifetime opportunity for people of the North West to train alongside elite athletes."

Sebastian Coe, Chairman of the London Organising Committee, said:- "The facilities listed in this Guide will really help overseas athletes and teams prepare well for London 2012. The assessment process we have conducted shows that there is a good spread of high quality sporting facilities for athletes across the board. I hope that as many teams and athletes as possible take advantage of these facilities. Our vision is to use the Games to inspire change and change attitudes towards people with a disability. We look forward to welcoming Paralympic athletes to the UK in 2012".

Anne McGuire, Minister for Disabled People, commented:- "I'm delighted for each of the facilities that are included in the Guide. We're looking forward to seeing elite athletes from around the world training here in advance of the Paralympic Games, raising the profile of the Games and engaging with local communities across the UK."

Sport England is also poised to announce a major initiative to identify and encourage young talent within selected disabled sports. Full details will be announced during summer 2008 for the scheme which will open up further pathways for younger athletes to fulfil their dreams. For more information and to see a full list of facilities, visit http://www.london2012.com/news.
Nominate young heroes for the Diana Award today
DO you know inspirational young people in your community or school that deserve to be recognised for their work with the Diana Award? If so, the Diana Award is urging community organisations, schools and groups across the country to nominate young people today. The Diana Award recognises young people, aged 12- to 8, who have made an outstanding and selfless contribution to their communities, and demonstrated the qualities associated with the late Princess; compassion and a commitment to improving the lives of others. Award Holders include volunteers, campaigners, fundraisers as well as young carers and young people who, despite their own personal difficulties or tragedies, continue to contribute to their communities. The Diana Anti-Bullying Award, which is in addition to the main award, recognises the work that young people of all ages do to combat the problem of bullying in schools and communities. Both Awards are valued highly by their holders because they never expect to receive this kind of recognition for their work. Young people are put forward by their schools, education authorities or youth organisations for their existing compassion or commitment. Receiving a Diana Award is just the beginning. Award Holders are given access to a developing and life-long alumni programme to support their personal development and their continuing involvement in community projects. Maggie Turner, Director of the Diana Award, says:- "The Diana Award identifies positive role models that challenge existing stereotypes of young people, and gives them public recognition at a time when their life choices are still to be made, encouraging them to develop to their full potential. Throughout the country there are caring and compassionate young people who are an inspiration to all of us and the Diana Award is looking for their nominations."
To make a nomination for the Diana Award or the Diana Anti-Bullying Award by visiting:- www.diana-award.org.uk or by calling:- 0845 3372987
*Deadline for nominations:- 20 June 2008*
Liverpool's Most Vulnerable Youngsters Reach for Script Stardom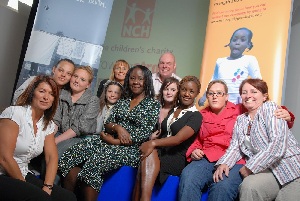 NORTHWEST Vision and Media have teamed up with the BBC writersroom and NCH, the children's charity, to give some of the most vulnerable youngsters in Liverpool the opportunity to develop their own animated online soap.

"This partnership is the first of its kind, and Vision and Media are very proud to be supporting the children in the NCH Knowsley Family Intervention Project to produce their own programme," says Janette O'Carroll, Training and Development Manager for Vision and Media. She is confident the 6-month project will be a success. "Through workshops with some of the area's most disadvantaged children, professional TV writers are harnessing the talents of their would-be successors to unlock and nurture their creative talents in a hunt for the next generation of top scriptwriters," she adds.

Lucia Haynes is the writer working with the NCH's Family Intervention Project. She has previously written for BBC soap Doctors, and is now busy developing the scripts for an animated soap for the web with this group of young people. There will be 9 episodes, 60 seconds long each. "Insecurities can start young. Some children have no idea how brilliant they can be. That's why this project is extremely important," explains Lucia. "Through working with the kids, I've found the most important thing is to guide them, but not impose. That way they've been able to come up with all the ideas themselves. This project has exceeded what I thought it could be. I'm proud to be a part of it," she adds.

Jade, aged 14, who attended the 1st pilot workshop at NCH's Knowsley Family Intervention Project in Liverpool, said:- "When I was told about the workshops I thought they might be boring, but they have actually been really fun. Last week animators came to the session and I was really impressed by their sketches. I enjoyed working from their sketches to make character models from plasticine, and am looking forward to the next workshop."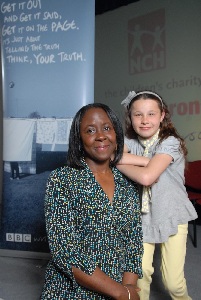 Earlier this year, the BBC writersroom announced the appointment of 4 writers in residence to work with NCH around the UK. Following an open call for applications in October last year, shortlisted writers were invited to outline their ideas for the project at interview, and 4 very talented writers have been appointed in Liverpool and London.

"Under Lucia's guidance the kids have come up with all the characters and stories for the episodes. 3rd year students from the animation department at Liverpool John Moores University are also on board to animate the episodes, and have already met with the Knowsley kids to really make sure they are delivering their vision. We hope that the soap when completed will be good enough to broadcast on the NCH website and also on BBC platforms, such as the Capital of Culture website. There is a lot of excitement about the project and we even have Phil Redmond coming over to meet Lucia and the children in Knowsley in a few weeks time." says Katherine Beacon, Project Manager at BBC writersroom North...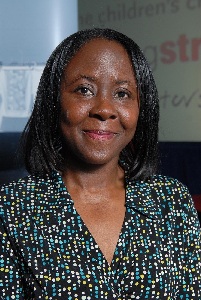 Kate Rowland, Creative Director of New Writing at the BBC, says the benefits of the project will work in both directions. "The idea is to give young people access to some of the best writing talent in the country, but it's as much about giving these writers access to unheard voices, who have fresh ideas and fresh perspectives. The aim is that all of the projects will create work for the BBC."

NCH's Chief Executive, Clare Tickell, explains why this project is so important:- "This partnership is so exciting and unique, offering our young people chances that never come their way.
Our Growing Strong campaign has shown that building self-esteem, confidence and resilience is vital for young people, particularly for the most excluded. This scheme will help achieve this.
The doors are now open to develop their skills through creativity and writing to cope with many of the challenges they will face in the future."

In addition to Lucia Haynes' project in Liverpool, Roy Boulter, writer for The Street (BBC1) and Brookside (Channel 4) is working with NCH's Young Runaways Project, also in Liverpool, while Ben Schiffer, lead writer on Skins (Channel 4) and Spooks (BBC1), and Peter Mills, who writes on Coronation Street (ITV), Casualty and Holby City (BBC1), are working on NCH projects in London.
The partnership will see writers taking residence in NCH projects across the UK in coming months.