O'Brien on a high as monopoly game continues...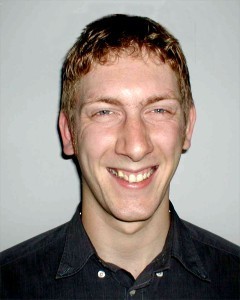 That Irish strangle-hold I wrote about last week eventually materialized in Saturday's Derby when the Aidan O'Brien-trained duo of High Chaparral and Hawk Wing demolished the field to pick up over £1.1million between them, and truly confirm the Ballydoyle maestro's domination of the three-year-old colt's races so far this term. We learned on Saturday that Hawk Wing, so unlucky in the 2000 Guineas, proved again without winning that he is a 'proper' top class animal, he was beaten not because of a lack of ability, but because he didn't stay the mile-and-a-half trip and he is going to be some prospect over a mile-and-a-quarter. The winner, ridden by the 2000 Derby winning jockey Johnny Murtagh, may now be prepared for a mouth-watering clash with French Derby winner Sulamani at the Curragh in a few weeks. The last two Irish Derbies have been won by the victor at Epsom so he will go off favorite on his own turf, but Sulamani is no slouch and it is not to be forgotten that his half-brother Dream Well won the race four years ago for the same connections.
The Sheikh Hamdan Al Maktoum-owned pair of Esloob and Bandari, who I thought had strong chances in the Oaks and Derby respectively were bitter disappointments over the weekend. Esloob just didn't seem to handle the rain softened ground in Friday's fillies classic, won by Kazzia for Frankie Dettori, while trainer Mark Johnston was obviously gutted at his horse's showing in the premier classic and is not sure what caused such a poor run. What made it even worse though, is the fact that his other runner in the race Fight Your Corner who finished fifth, actually picked up an injury in the race and won't be seen out again for at least another year. But that is a blessing considering what happened to Michael Jarvis' runner Coshocton. About to finish in the top four or five, the chestnut colt collapsed just yards before the line and unseated his rider Philip Robinson, who was just badly winded in the end and was taken away by medical staff to recover. Coshocton on the other hand was not so lucky, he snapped a leg when falling and had to be destroyed. Rumours are circulating about what caused his untimely death in the first place, his trainer reckons a heart attack was responsible but we will not know for sure until the post-mortem is carried out in the next few days.
On to happier things then and it's only now less than two weeks until Royal Ascot starts again, and I am looking forward to the possible reappearance of some smart individuals there. Nayef, the 2001 Champion Stakes winner may come out for the Prince of Wales' Stakes or the Hardwicke Stakes and will surely take alot of beating. I have not lost any confidence in him despite his odds-on defeat in Ireland the other day, where the ground was far too soft for him. If he runs in the Prince of Wales', then I would like to see Mark Johnston's smart 4yo Desert Deer run in the Queene Anne instead, as I would not like to see them run together and have to make a choice. Desert Deer impressed me massively at Newmarket the other day and I believe he can be a top-class animal over a mile or a mile-and-a-quarter. Another potential 'superstar' to look out for is Aidan O'Brien's Kentucky Derby failure Johannesburg. After his disappointing run on the other side of the pond in the 'Run for the roses' it is thought he will revert to sprinting, and his next port of call may be the Group 1 Golden Jubilee Stakes (formerly the Cork and Orrery), renamed for this year and promoted from Group 2 status. Of course I would rather he waited for another opportunity, as his presence may ruin the chances of my horse-to-follow Invincible Spirit gaining a deserved Group 1 success there.
The horse who beat Johannesburg and co in the Kentucky Derby in May was the Thoroughbred Corporation-owned War Emblem, who went on to win the Preakness Stakes at Pimlico last month. As a result he had two thirds of the prestigious and somewhat illusive American 'Triple Crown' in his back pocket, and just needed to win the Belmont Stakes on Saturday night to book his place in history. However, he virtually fell to his knees after leaving the starting stalls and finished nearer last than first, but there was a very interesting and surprising winner. Sarava, who raced unplaced three times in very ordinary races in this country last year for Brian Meehan, came up trumps on his US debut at the very rewarding odds of 70-1. He was bought for $190,000 to race on the dirt over there, and after picking up over $500,000 in his first race, it looks like a very good bit of business to me. If you have any questions you would like to ask me about the sport, please feel free to do so at gg@southportreporter.com
Article by Gary Christie
To go back to the Top of the page.