British Blokart Races on Ainsdale Beach

THE brisk breezes on Saturday, 28 June 08, were welcomed by those who participated in the British Blokarting races along Ainsdale beach. The races were organised by local blokarting champion, Justin Heap. The little craft with their colourful sails were skilfully manoeuvred around the course and as they sped up and down, provided a spectator attraction for those hardy souls out walking along the sands as well as for their own fans. Everyone seemed to be having an enjoyable time.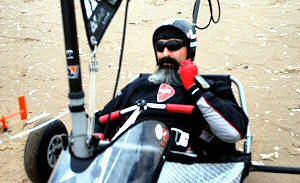 Bob Jewell, an enthusiast and organiser, up from West Cornwall, gave me some background to the sport. Both blokarting and speedsailing are young but growing sports. Blokarting began in the USA, in 1999 and came here in 2001, mostly arranged on a voluntary basis. They are growing in popularity across a wide range of people, of all ages and abilities. The youngest blokarter that Bob knows is 7 years old and the oldest 67 and with a wooden leg! Bob said:- "It is a very inclusive sport" and "it is much the easiest way to learn to sail." Blokarts can reach speeds of up to 60 mph but although there are no brakes, and patently a number overturn, helmets and good safety lap straps invariably keep land and participant apart, without undue hazard. "With a mere 4 inches between backside and ground, it can feel rather extreme, but it's all part of the fun." One of the racers told us.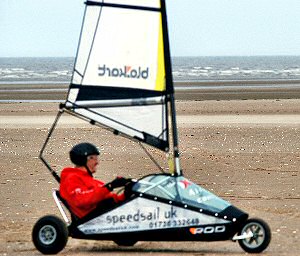 For anyone interested in joining, Blokarts are usually individually owned and sell for around £1,370 for entry level craft, but we are assured that it is well worth it for the "fantastic fun" to be had in the sport. Not only that, but it is far more environmentally friendly than motor sports and you do not have to pay for petrol. For further information go to:- Blokart.org.uk or speedsail.uk.com."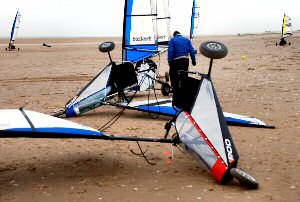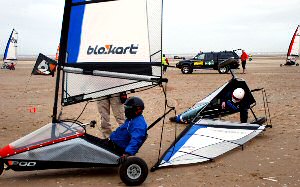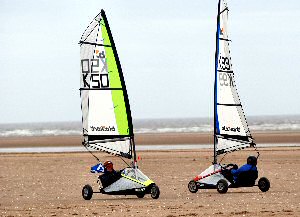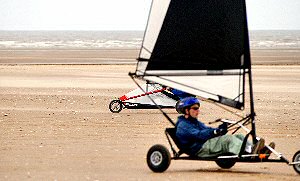 SEARCH FOR A STAR AUDITIONS 2008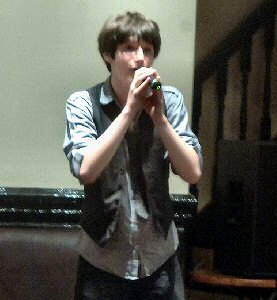 WE took a sneak preview on 24 June 2008 at what might be on offer at this year's competition, at the second to last audition night; this time held at The Venue, next to Southport Arts Centre. The event, each successive year, attracts better and better acts fighting for a place in the National Finals and it looks like this year will not be any different. Yes, it really looks like this year's North West - British Resorts and Destinations Association, Search For A Star, is shaping up to become, yet again, a fantastic talent competition. From what we could see and hear, this will be a very hard competition to judge, so do not miss the Heats to be held on 7 August 2008 from 19:00 to 22:00, 14 August 2008 from 19:00 to 22:00 and on the 21 August 2008 from 19:00 to 22:00. With the level of talent exhibited by this year's hopefuls, at the auditions, I hate to think what the North West Regional Final will be like on 18 September 2008. To get your tickets call in to the Southport Arts Centre. Tickets for the Heats will cost £7.00 and be well worth the money. The tickets for the Area Final will set you back just £11.00 each! Good luck to all of you taking part in this competition and we hope to see you all there as normal...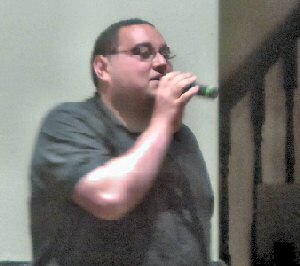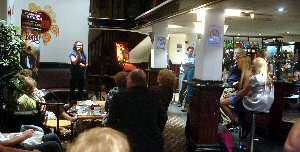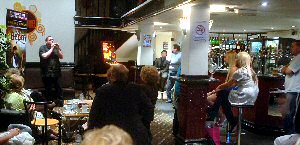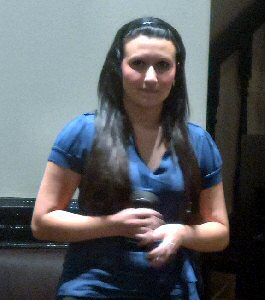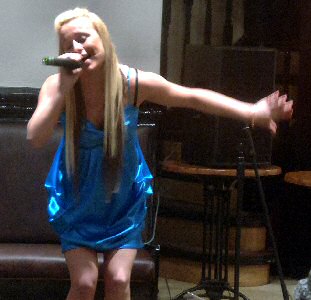 Ben makes Benny!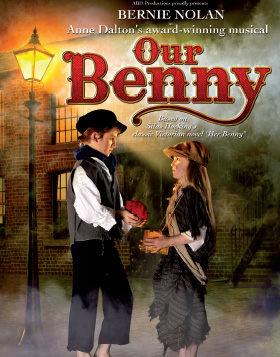 A 12 year old from Ormskirk has beaten off strong competition from hundreds of other youngsters to take the starring child role in a professional stage musical.

Ben Darcy has been selected by the producers of 'Our Benny' to appear alongside a host of stars when the show makes it's much heralded return to the Liverpool Empire from 12 November 2008 to 22 November 2008. Ben will play the lead juvenile role of 'Benny Bates'.

Merseyside born star Sam Kane play's the lead male role - 'Joe Wragg'. Sam became a household name after successful stints in "Brookside" and "Coronation Street". An accomplished television actor and musical theatre performer, Sam says he's delighted to be back in his home city as part of The Capital of Culture Celebrations.
Playing opposite Sam as leading lady is Bernie Nolan. Having secured international fame as part of singing sensations 'The Nolans', over more recent years Bernie has received widespread acclaim for her work in Television and Theatre. Taking up the part of 'Sally Wragg', Bernie is thrilled to be appearing in 'Our Benny'.

'Our Benny' is an emotive tale of a young orphan boys struggle to survive on the harsh streets of Liverpool during the intense poverty of the Victorian era. It's a feel good, classic rags to riches tale. Audiences will be captivated by the life story of Benny Bates, as he claws his way up from humble street urchin to eventual gentleman. Whether you're 6 or 106, it's guaranteed to make you both laugh and cry!

ABD Productions have revamped the musical to coincide with Liverpool's status as the European Capital of Culture. Based on the famous Liverpool novel by Silas K. Hocking, 'Our Benny' remains faithful to the original. With brand new orchestral arrangements, authentic costumes, stunning set design and the very latest in sound and lighting technology it promises to be one of the highlights of this city's cultural calendar.