CELEBRATIONS IN NEWTON-LE-WILLOWS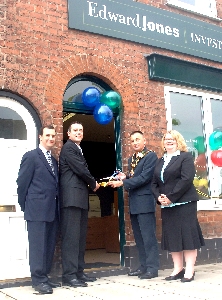 CELEBRATIONS took place in Newton-le-Willows on 11 July 2008, when Mayor of St Helens, Cllr John Beirne opened the town's first stockbroking business.

Cllr Beirne was at the office of financial services company Edward Jones, based on the High Street, Newton-le-Willows, and run by Stockbroker & Financial Adviser Andrew Harrington.

Speaking at the opening Cllr Beirne said:- "I am delighted to open Newton-le-Willows first stockbroking business. I am sure Edward Jones will be a great asset for the local area and wish Andrew every success for the future."

Said Andrew Harrington:- "I have been working in the community for some time now and am very pleased to be opening my new office where I will be offering services associated with both a stockbroker and financial adviser."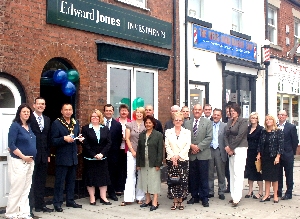 Also joining in the celebrations was Tim Niemann, a General Partner of Edward Jones. Mr Niemann commented:- "It is great to see Andrew doing what Edward Jones does best – helping individual long term investors plan for their financial future and retirement. The Edward Jones philosophy is based on a personal face-to-face service with customers, which is the ideal way to get to know them and their personal financial goals." Andrew Harrington added:- "We are pleased to help all individual investors, regardless of their net worth and they are always welcome to call into the office."

Andrew Harrington can be contacted on 01925 224076. Edward Jones Limited is authorised and regulated by the Financial Services Authority and is a member of the London Stock Exchange. Registered in England and Wales No 3403976 and based at 11 Westferry Circus, Canary Wharf, London, E14 4HH.
PERSONAL PORTRAITS UNVEILED FOR EXHIBITION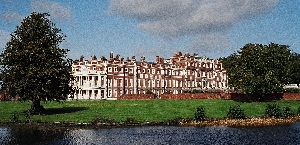 LORD and Lady Derby are to share their favourite paintings with the people of Merseyside as Knowsley Hall gets ready to open its doors.

As part of this year's public opening in August, 'The People Behind The Portraits' will bring together paintings from the Derby's personal art collection, which up until now have remained housed in their private residences.

Works by world-renowned artists including Sir Godfrey Kneller, a leading portrait painter in England during the late 17th and early 18th centuries and William Hogarth, an 18th century printmaker and pictorial satirist, will be exhibited for the first time.

Emma Tate is curator of The Derby Collection, she said:- "The Hall has been the ancestral home of the Stanley family since 1385 and over the years the Earls of Derby have amassed a stunning portrait collection. The exhibition will display work dating as far back as the early 17th century and feature famous historical faces including King Charles I, the poet John Dryden, as well as several members of the Stanley family themselves."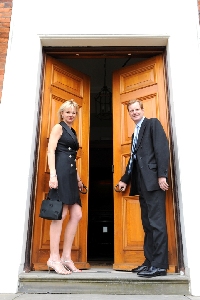 Lord Derby said:- "We are extremely proud of our art collection and felt that this exhibition was a fitting tribute to the city in its year as European Capital of Culture.
We have derived much pleasure from the Derby Collection over the years and are sure that visitors to the Hall will be equally impressed and inspired by these magnificent pictures."

The People Behind The Portraits takes place as part of the Hall's public opening from the 14 August 2008 to the 20 August 2008.
Tickets cost £12 and are now available at knowsley.com or by calling 0151 489 4827.