Step closer to fully secure rail network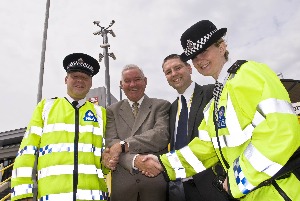 ANOTHER 6 Merseyrail stations in Merseyside have been awarded a coveted national standard for safety and security. Bootle Oriel Road, Bidston, Conway Park, Birkenhead Park, Rock Ferry and Capenhurst have all received 'Secure Station' status for bringing in measures to reduce anti-social behaviour and make people feel safer.

The announcements moves Merseyrail Electrics ever closer to becoming the 1st fully "secure" rail network in the country, with more than 95% of stations now accredited.

Councillor Mark Dowd, Chair of Merseytravel, said:- "This is a brilliant achievement. We are making our railway stations as safe and secure as possible for the millions who use the network every year. Achieving the first secure network in the country would be unprecedented. We want to keep building on this success so that people living and visiting Merseyside can do so in the knowledge that they are travelling on one of the UK's safest rail networks."

Bart Schmeink, Merseyrail's Managing Director said:- "When others in the rail industry told us that it was virtually impossible to have our entire network accredited as secure, we decided that we would prove them wrong. Just because others can't do it, doesn't mean that we can't as we have proved in other areas such as our pioneering approach to anti-social behaviour on trains as well. Our customers demand the highest standards and I think they're right to do so."

A spokesperson for British Transport Police (BTP) added:- "We are proud to have worked with our partners towards these Secure Stations. We are committed to reducing crime and the fear of crime across the rail network and this serves to support that. Travelling by rail is already very safe in Merseyside but having Secure Station status in more of our stations helps reassure the travelling public."

Merseytravel is also working with Northern Rail for secure station accreditation of all the operators' Merseyside stations. Once completed Merseyside would be the only Passenger Transport Authority and Executive area to have a fully secured regional network.

The tough industry standard evaluates safety measures such as CCTV, design standards of buildings and facilities and the quality of customer services. The rigorous assessment is carried out by the British Transport Police on behalf of the Department for Transport in association with Crime Concern.

Only 3 stations on the Merseyrail network are now yet to achieve Secure Station, Sandhills (currently under development) and the unmanned stations of Overpool and Little Sutton in Cheshire. Merseytravel and Merseyrail are working on these and hope to have submissions in by the end of the year.
Formby 10k Trail Race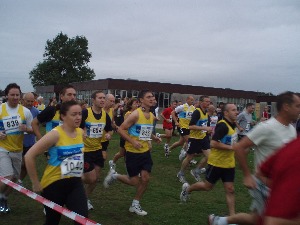 ON 21 September 2008 Marie Curie Cancer Care will once again be staging their popular 10K Trail Race and 3K Fun Run in Formby. The 10K trail goes through pinewoods, over sand dunes, and along the beach, as well as on the road. This is a great opportunity for runners to test their stamina against the clock, over a very challenging course, in this established run which attracts many experienced runners.
Trophies will be issued to the 1st, 3 ladies and 1st, 3 men to finish. All entrants will receive a medal.
There will also be a 3K Fun Run for people who would like to take it a bit easier and to encourage children and families to take part. The Fun Run is mainly on a track with a small distance on the road. The entrance fee for the Fun Run is £4.00 (£5.00 on the day).
Registration is £9.00 (£10.00 on the day) and anyone registering before the event will receive a free running vest. For further details or a registration form please ring Lyn or Pat on 01772 749797 or by email.
CALLS FOR NEW LAW TO PROTECT YOUNGSTERS FROM TANNING RISKS
HEALTH and safety lawyers have called for a new law to protect children from potential harm caused by sunbeds. The Association of Personal Injury Lawyers (APIL) has told the Health and Safety Executive that allowing under 18s to use UV tanning equipment should become a criminal offence, saying it is vital to protect children and young people from the harmful effects of sunbed use.

"There are serious health risks for anyone using UV tanning equipment, but we are particularly concerned about young people," said APIL chief executive, Denise Kitchener. "While we welcome the HSE's move to change the recommended minimum age from 16 to 18, we firmly believe youngsters will only be fully protected if this becomes law, which is what is proposed in Scotland."

As well as calling for stricter controls relating to under 18s, APIL said more information should be available so that all customers are fully aware of the risks of UV tanning.

"The HSE's suggestion that operators should provide customers with advice does not go far enough," said Denise. "We want to see warning signs in every sunbed cubicle and in full view of customers walking into a salon. Customers should also be asked to read and sign a consent form to ensure they understand the risks involved. It is essential people are given enough information to make an informed and educated choice before they go ahead."