Woodland cash up for grabs in Cheshire & Merseyside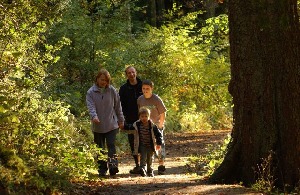 PEOPLE in Cheshire, Merseyside and other parts of North West of England are being invited to apply for thousands of pounds worth of grants to help make the region greener, thanks to the Forestry Commission's English Woodland Grant Scheme (EWGS).

The English Woodland Grant Scheme aims to provide landowners with support for providing public benefits including the improvement of public access and biodiversity. Projects the Forestry Commission are looking to support include high-quality tree planting schemes or the stewardship of existing woodland that benefit the environment or provide new places for people to enjoy healthy exercise.

In the last 10 years, grants worth more than £10 million have been given out by the Forestry Commission, leading to the creation of over 5,000 hectares of new woodlands in North West England. These woodlands will provide social, economic and environmental value for years to come.

Kevin May, Grants, Regulation and Partnership Manager for the Forestry Commission in North West England, is amongst the key speakers at Wednesday's event, which is being held to introduce people to the Rural Development Programme for England. He will be explaining how EWGS works:- "The English Woodland Grant Scheme offers amongst other things financial support for landowners to open up their land to the public by improving access and providing recreation opportunities for better health and well-being. This important scheme also aims to help manage the sensitive restoration of ancient and native woodland habitats and attract a wide variety of wildlife to them."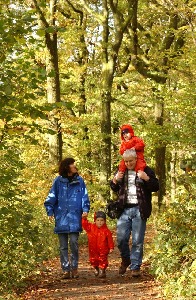 There are a variety of woodland grants available payable in the financial year 2009 to 2010, ranging from the stewardship of existing woodlands to the creation of new woodlands.

With woodland cover ranging from as little as 4% to 9% across the region, the North West is one of the least wooded areas in England and the proportion of ancient woodland is even less. In addition, North West England has significant health and education deprivation, so the Woodland Creation Grant offers the potential to create new accessible woodlands as part of both health and education initiatives in the places most in need. Woodland Creation Grants can also have an important part to play in solving soil erosion and sedimentation problems in sensitive water catchment areas such as the Lake District's Bassenthwaite Lake.

Woodland Regeneration Grant (WRG) funds will be managed to ensure that no less than 30% of the grant allocation will be used specifically to establish native species on ancient woodland sites.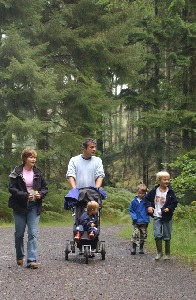 The closing date for Woodland Creation Grant is 30 September 2008. For all other grants the closing date is 28 February 2009, although they may close early if they are fully subscribed.

The Forestry Commission operates the EWGS under the Rural Development Programme for England (RDPE). EWGS is part of the Defra family of environmental support. Anyone interested in making an application should contact the Forestry Commission on 017687 76616 or by email. Further information can also be found at www.forestry.gov.uk/northwestengland-grants.
Local Southport girl hired to join the boardroom of popular kids TV channel.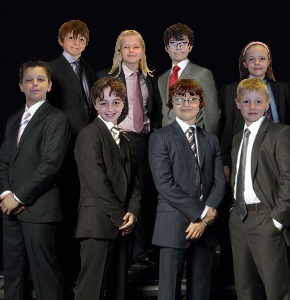 LUCY Sawkins, aged 9 from Southport has beaten off competition from 2000 youngsters to be recruited as a member of the 1st ever Jetix Kids Council. Lucy joins 7 other budding junior media moguls from across the country to become a Non-Executive Board Director of the popular kids TV channel.

In an industry first, the Non-Exec Board members will use their brilliant TV minds to feedback and help make crucial decisions about the type of programmes, characters, adverts and competitions they see on the Jetix channel and website.

Lucy and her counterparts will bring their fresh ideas and talent to the table in bi-yearly face-to-face board meetings in addition to regularly feeding back through their own 'virtual boardroom'. Talking about her participation on the Jetix Kids Council, Lucy commented:- "I'm really excited to be part of the Council, I think it's a really good idea kids like me are given the chance to have their say."

Boel Ferguson, Managing Director, Jetix UK, says:- "We're constantly looking at new ways to listen and engage with our viewers so we're delighted this unique concept will deliver yet more fresh insight to Jetix. This is our 1st year of the Jetix Kids Council but kids who missed out will get the chance again next year!"
FINAL CALL FOR BUDDING FILM MAKERS/SCRIPT WRITERS IN SOUTHPORT TO CELEBR8 DIVERSITY
ASPIRING scriptwriters and film makers in the Southport are reminded there's still time to enter celebr8's film competition for a chance to represent Merseyside as our deadline has been generously extended to 28 July – so don't forget to send us your script!

The competition aims to give the North West's hopefuls, the opportunity to pitch their ideas and concepts to some of the region's leading film experts, with a winner from Greater Manchester, Merseyside, Cheshire, Cumbria and Lancashire having their film produced professionally and premiered across the region.

The celebr8 competition is open to individuals, community groups, students or anyone who feels they could be the next Richard Curtis, Russell T Davies or Ken Loach. The competition is part of the celebr8 (don't discrimin8) festival of diversity and will highlight the cultural, social and economic benefits diversity brings to the North West. The winning films will be shown at The Foundation for Art and Creative Technology (FACT) in Liverpool on 16 September 2008 and then screened at cinemas across the region. The deadline for entries is 10 am on 28 July 2008.

Entrants are asked to submit a script or piece of creative writing which can be turned into a short film, lasting no longer than 3 minutes, illustrating 'What diversity means to me'. The entries will be judged by a panel of experts from the world of film and TV as well as key diversity and equality champions. 5 finalists will be chosen: one from each of the region's counties of Greater Manchester, Lancashire, Cheshire, Liverpool and Cumbria, with one overall winner.

Christine Burns MBE, Chair of the North West Equality and Diversity Group, commented:- "The North West has always had such a rich and diverse cultural heritage and is famous for its vibrant creative community. This competition is a platform to explore people's thoughts and feelings about diversity, stimulate debate and raise awareness of the benefits equality and diversity brings to our region. I can't wait to discover what people within the region have to offer us, and to see the responses this competition will generate."

Celebr8 and Stockport Arts Team will host workshops across the region in June for budding film makers offering first class tips and guidance from professionals on scriptwriting, acting and production.
Further details can be found at www.celebr8.org. or by contacting the Stockport Arts Team on 0161 474 4453/4454, or via email or www.stockport.gov.uk/artgallery

celebr8 on the Silver Screen information and entry packs can be downloaded free of charge from www.celebr8.org, or to can be requested by calling:- 0161 238 9422 or by email.

The festival is coordinated and funded by the North West Regional Assembly, North West Regional Development Agency, Government Office North West and NHS North West, and benefits from the support of numerous groups, organisations and businesses across the region including; ACAS, We Love the Web, Stockport Arts Team and the Equality and Human Rights Commission.
Further information on equality and diversity is freely available at www.equalityhumanrights.com.