LIVERPOOL ONE BUCKS NATIONAL ECONOMIC DOWNTURN WITH STRONG OPENING FIGURES UP 10%
LIVERPOOL'S new city centre development has defied the gloomy national trend with their leading retailers reporting a 10% above target trading performance since opening in May. Some stores have reported even higher above target sales.

Results from the Office of National Statistics paint a dour picture of Britain's retail sales with a 3.9% downturn recorded in just 1 month – the worst slump in 20 years. This portrait of financial gloom is in stark contrast however to trading performance in Liverpool ONE – the £1bn retail and leisure rebirth of Liverpool city centre. Since Phase 1 launch in May 2008, Liverpool ONE has contributed to a retail revolution in Liverpool drawing in new and old customers alike who previously would travel to Manchester, Chester or out of town malls to shop.

With new and exciting retail offerings at Liverpool ONE, Liverpudlians are clearly still putting their hands in their pockets contributing to what can be described as welcoming figures.

Joanne Jennings, Chief Executive of Liverpool ONE says:- "These figures are painting a very encouraging picture in the first 2 months of Liverpool ONE trading. Liverpool ONE has contributed to the confidence of the city as well giving shoppers great new retail opportunities in the heart of the city. As we move towards Grand Opening Celebration on 1st October 2008 we hope that this good news story about Liverpool will continue to develop and that this city will continue to demonstrate solid financial foundations."
The end for 'hospital corners'?
THE death-knell of one of the great hospital traditions has been sounded at Southport & Ormskirk Hospital NHS Trust with the introduction of fitted bed sheets. Gone are the carefully folded 'hospital corners' and in are new soft, comfortable bedding with no creases, wrinkling or friction and a uniquely designed sheet that reduces pressure on feet and ankles.

This new bedding system greatly enhances patient care and comfort and has many advantages for nursing staff and the laundry. The new linen is called Sleep-Knit and comprises soft fitted sheets, pillowcases and lightweight thermal blankets. The sheets are made of a blend of cotton and polyester with the bottom sheets having a special weave that means the patient lies on a cotton layer.

The Trust has purchased 8,000 top and 8,000 bottom sheets, 9,000 pillow cases and 5,000 additional blankets.

Emily Hoban, Facilities Manager explained why we have changed from traditional flat sheets:- "This is a modern, innovative and practical bedding system which offers improved patient comfort, quicker and less frequent bed changing, improvements to manual handling procedures, reductions in linen usage and significant cost savings for the Trust.

This new bedding system greatly enhances patient care and comfort and has many advantages for nursing staff and laundry. It doesn't need ironing or folding like traditional hospital linen, and it comes in bags designed to fit onto a purpose-built trolley. For the patients the sheets are more comfortable, for the nurses bed making is quicker and moving patients is easier and for the Trust it means improved productivity and reduced running costs in the laundry. It really is a winner all round."
Bus station staff praised for customer service excellence
STAFF working at Merseytravel's bus stations and interchanges are providing excellent service to customers – and they have a certificate to prove it! The Government-approved Centre for Assessment has awarded Merseytravel's infrastructure team accreditation in Customer Service Excellence. The award comes after a detailed assessment and staff were praised for "going that extra mile" to help people.

The inspection team from the Centre of Assessment reported:- "All staff shared an absolute passion for customer service and there were some very impressive examples of staff addressing customer needs and 'going the extra mile'. There is no doubt the organisation is customer-focussed and meets the requirements of the standard, with a high level of compliance."

Among key areas of strength, the Centre praised managers for leading by example, providing clear and accessible information for customers and a clear and effective focus on continuous improvement.

Neil Scales, Chief Executive and Director General of Merseytravel, said:- "This was a superb assessment and a credit to all our infrastructure staff. They are great ambassadors for our organisation and deserve a lot of praise for the way they are supporting our customers, day in, day out. There were 57 different elements to the standard and we complied fully with every one of them, which is a magnificent achievement."
A STITCH-IN-TIME HELPS HOME BARGAINS COMMEMORATE LIVERPOOL '08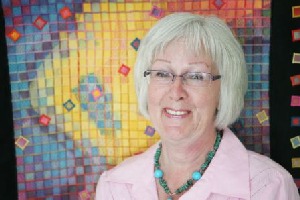 HANDY with a needle? Fancy helping to commemorate Liverpool 2008 with a memorable piece of art? Home Bargains is giving you the chance to do just that by encouraging the people of Liverpool to help create a huge tapestry of the city.

The Liverpool-based retailer is appealing to all budding and experienced stitchers across Merseyside to get in touch and suggest their favourite Liverpudlian scene – be it their own house or a famous landmark – to be included in the artwork. Volunteers will be invited to a workshop with members of the Merseyside Embroiderer's Guild where the stitching will commence! Each of the individual scenes will border a central panel depicting a famous Liverpool skyline.
The Guild will be running regular workshops to get you started, so there's no excuse for not taking part, even if you've never picked up a needle in your life! Once you've got the skills, you can take your work home and work on it in your own time.

Experienced textiles teacher, Elsie Watkins, will be on hand to help teach and advise all the volunteers, and all equipment will be supplied. The project is predicted to take 2 to 3 years to finish and, upon completion, will be hung in a prominent Liverpool location.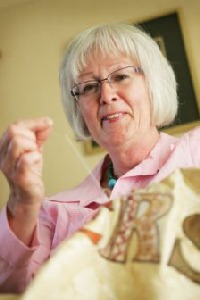 Elsie Watkins, who will be leading the workshops, said:- "The Liverpool '08 Tapestry is a brilliant way to commemorate this wonderful city. It's important that we're paying tribute not only to the famous sites, but also to those less well-known locations, that are special to so many Liverpool residents. I'm proud to lend my knowledge and enthusiasm to this project and to those getting involved."

Joe Morris, operations director at Home Bargains, said:- "Liverpool is a fantastic city with great sights and lots of memories for thousands of people. It's extremely important that the Capital of Culture is commemorated by the people who live here and even more so when it's done in such a skilled way."

Under the banner of Go Create 08 – Get Involved, Home Bargains has developed and is funding a number of projects. The aim is to actively involve the people of Merseyside in creating art during Liverpool's European Capital of Culture celebrations.

Phil Redmond, creative director of Liverpool Culture Company, said:- ''Go Create '08 is a fantastic example of providing people with the opportunity to get involved in Liverpool's European Capital of Culture celebrations.
The support of the retail sector, through companies like Home Bargains, means we can reach out into the high street and get thousands of people turned on to being creative.
Once again, business has come up with the best way to provide a creative platform and get people engaged: keep it simple, keep it fun – and hopefully we can keep doing these things long after '08 ends!"

To get involved in the Liverpool '08 Tapestry please contact Gill Roberts via email or write to:- 19 Reedville, Oxton, Prenton, Wirral, Merseyside, CH43 4UH.

For more information on Go Create 08 and how to enter all of the competitions visit www.gocreate08.com.