BRITISH BEACH-GOERS URGED TO WATCH OUT FOR JELLYFISH!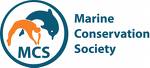 AS the school holidays begin, the Marine Conservation Society (MCS) is again calling on British seaside visitors to take part in the national MCS Jellyfish Survey and report their sightings of these bizarre but fascinating creatures. Large jellyfish blooms have already been reported washing up on beaches in England, Scotland and Wales, and as the UK's seas warm up during the summer, more jellyfish blooms are expected.

"This year's jellyfish season started in April in the Irish Sea, when barrel jellyfish were reported off the Welsh coast. In May we started to receive reports of big blooms of the harmless moon jellyfish from around the UK, and then through June and July, large numbers of the beautiful blue and compass jellyfish also started to wash up on our beaches. Blooms of the stinging Lion's Mane jellyfish have been recorded in the Irish Sea as well as on Scotland's east coast, and a potentially dangerous Portuguese Man Of War was recorded nr. Land's End in Cornwall in mid-July. As ever, we are encouraging holidaymakers to take part in our national jellyfish survey, but the key message is look, don't touch!" said Peter Richardson, MCS Biodiversity Programme Manager.

The MCS Jellyfish Survey aims to uncover the little-known habits of British jellyfish, as part of a wider programme to find out more about critically endangered leatherback turtles that migrate thousands of miles to UK waters to feed on their favourite jellyfish prey each summer. By mapping where and when the jellyfish are seen, MCS hopes to understand more about leatherback turtles while they visit in UK seas.

"Our survey has already recorded some unusual jellyfish events. For example, last summer we received many reports of the usually rare Portuguese Man of War washing up on beaches in Devon and Cornwall. Then in November our volunteers recorded a vast and unseasonal bloom of the Mauve Stinger jellyfish move into our waters along Britain's north west coast. Mauve Stingers can sting quite badly, and have wreaked havoc at holiday destinations throughout the Mediterranean. Last years' Mauve Stinger bloom stretched from Northern Ireland to the Shetland Islands and severely affected salmon farms off Northern Ireland and the west coast of Scotland. We are not sure if the Mauve Stinger bloom was a one-off event, but scientists are predicting that climate change will result in more jellyfish in UK waters and the MCS jellyfish survey aims to record these unusual blooms if they happen again." said Peter Richardson.

MCS is interested in the six larger jellyfish and two jellyfish-like species likely to be encountered around the UK coast that are known to be leatherback prey. This year British beach-goers and sea-users are encouraged to record their jellyfish encounters at www.mcsuk.org, where a free MCS jellyfish identification guide can also be downloaded. Paper copies of the ID guide and forms are also available on request, however MCS advises the public to take care during the survey.

Over 5,000 jellyfish encounters have been reported since the MCS Survey was launched in 2003. The survey data will be fully analysed in collaboration with the University of Exeter's Centre for Ecology & Conservation, but initial analysis of these public reports is already showing interesting differences in the distribution of the larger jellyfish species around Britain (see table.)
Jellyfish

S

pecies

Medical Danger

Distribution

This year's records

Barrel

(harmless)

Blooms largely restricted to the Firth of Clyde, Solway Firth and Irish Sea, but strays are recorded further south.

Large blooms off Wales in April.

(More info.)

Lion's Mane

(powerful sting)

Northern seas, not usually recorded south of the Irish Sea or Northumberland.

Reported in Irish Sea from May onwards, off the east coast of Scotland in June, and one as far south as Bacton, Norfolk in mid-July.

(More info.)

Blue

(mild sting)

Entire UK coast.

Started to bloom around the UK coast in June, continuing through July.

(More info.)

Compass

(mild sting)

Entire UK coast.

Started to bloom around the UK coast in June, continuing through July.

(More info.)

Moon

(harmless)

Entire UK coast.

Started to bloom around the UK coast in

M

ay, continuing through July.

(More info.)

Mauve stinger

(powerful sting)

Occasionally reported from the Channel Islands & SW England, large unseasonal bloom of western UK in 2007.

No UK records so far, although large blooms reported in parts of the Mediterranean.

(More info.)

Portuguese Man Of War

(dangerous sting)

Occasionally recorded from South West coast – in summer 2007 many were recorded there. Has been known to be in the Irish Sea.

One record of a small specimen found at Sennen beach

, Cornwall

on the 11 July 2008.

(More info.)
One thing to take to the beach in the UK is a packet of table Vinegar. If you do get stung by one of the very mild stinging jellyfish, by putting vinegar on the sting, it helps to calm it and neutralise the jellyfish sting. But if consider getting medical advice. If you get stung by one of the more dangerous jellyfish, get medical advice as quickly as you can. Make a not of the time, location and if you can a description of the jellyfish, to aid in any treatment that might be required.
Taking part in the jellyfish survey is easy!
The full-colour MCS jellyfish photo-ID guide can be downloaded from www.mcsuk.org where jellyfish encounters can be reported online. Alternatively, if beach goers want a paper copy of the ID guide and recording forms, they are available on request from the MCS office on 01989 566017 or by emailing info@mcsuk.org.
La Montaña Llamea at the Latin Lounge
Report and photos by Patrick Trollope.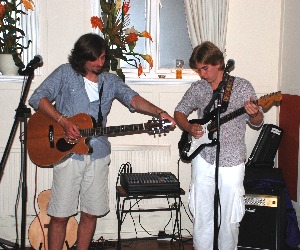 THESE two are a duet to keep an eye out for Paul Mullem and Rick Burroughs, are still learning and do have a few issues with their vocal range to iron out, but their finger work on their guitars is well above the norm, frequently offered in bars. I can not help think though, that both of them have a Bonjovy style of performance, so it will be interesting to see just how far they will go in the music business. They are not only talented, but they have a fantastic sense of humour to boot; something that is lacking in a lot of local bands in the North West, of late. In my view, if they can find a suitable singer, female or male, they will be a force to be reckoned with. Don't get me wrong, these lads are still fantastic as they are, but there is still, in my view, room for improvement. What is astounding is to see even at this very early stage in the band's development, that they have a following which many local bands would be envious of, and rightly so. They are highly entertaining and for a bar band, they are well above the standard usually heard in these venues. My view is that, with a bit of help, they can still go up a few more notches in the music business, both easily and quickly. So, if you see their names in a venue near you, get in and hear them play now. You never know, you might very soon be finding that you will have to pay big bucks to hear them play, especially if they get a good manager behind them. I have heard them twice now in the Latin Lounge, on Post Office Ave. in Southport and both times they have captured my attention. You can see and hear them developing between performances as they become more confident. If you do not know:- "La Montaña Llamea" translates to "The Mountain Flames".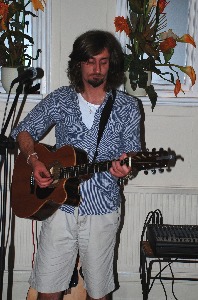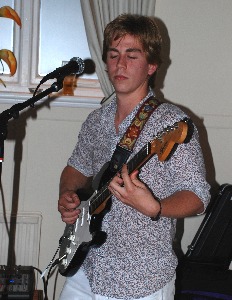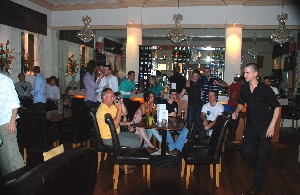 Carnival '08
THIS is the 1st Rio style Carnival event in Liverpool with a sea of costume, colour, glittering floats and of course music taking to the streets. Groups from all over the UK, Europe and Brazil are taking part. The actual parade starts at 8:30pm and will finish at around 10pm in Chinatown, and then we will continue with a Carnival Party at the New Picket, Jordan Street, in the Independent District, until the early hours. You can view the parade from a whole host of venues along the route.
Musicians and performers include:-
Mangueira, Brazil. Rio De Janeiro's oldest Samba school, joining us from their European tour to celebrate Liverpool's Capital of Culture Parade.
Paraiso, London. President Henrique Da Silva is bringing 150 of their musicians and dancers.
Also the parade are:-
Manchester School of Samba

Republic of Swing

Energia Do Brasil, Holland

Oxiris

Suffolk School of Samba

Masamba, Ireland

Brasil Tropical, Germany

Grupo Arte Nossa, Spain

Carnival Club UK

LIPA Dancers

NLA Dancers

Liverpool Community College......
The Liverpool Samba School, perfor4mers artists and volunteers.
Carnival '08 is supported by the Liverpool Culture Co Ltd as part of the European Capital of Culture Programme www.carnival.org.uk.
Liverpool Carnival Co Ltd. Reg. No:- 6208453. Registered Charity No:- 1123036