WORLD FIREFIGHTERS GAMES 2008 ALREADY A SUCCESS!
THE World Firefighters Games 2008 are fast approaching – and already the event is being hailed as a success story!

WFG08 organisers are delighted to announce that almost 1,500 competitors have already registered, a staggering £100,000 is set to be raised for charity, and over 500 people have already signed up to become WFG08 Volunteers.

Thousands of competitors are expected to arrive in the city from 40 nations for a 10-day festival of sport and camaraderie between August 24 and September 2, 2008. And hosts Merseyside Fire & Rescue Service has set itself the mammoth task of staging the biggest and most successful Games in WFG's 20-year history.

A large number of travelling competitors will be accompanied by their families, so the event will have a huge economic boost on the city and surrounding areas. So much so, WFG08 is working with The Mersey Partnership to accommodate visitors, 1,000 hotel beds and 2,300 beds in student halls of residence across the city are provisionally booked – making the Games affordable for all.

Firefighters will compete at world-class venues across Liverpool and the North West region, including the city's new £164 million Liverpool Echo Arena (the Official Games Village), Aintree Racecourse, Liverpool Football Club's Training Academy and the brand new Wavertree Aquatics Centre.

A programme of 73 sporting and unique events in 43 venues means there will be something for all abilities in both individual and team sports, featuring everything from chess, poker, table tennis and fishing, to football, triathlon, snowboarding and boxing, as well as a Firehouse Cook-off and the very first Iron Dog contest.

However, the showcase event will be the Toughest Firefighter Alive (TFA) competition, which is the ultimate test of a firefighter's strength and stamina. This contest will be fought on the historic St George's Plateau with the stunning backdrop of St George's Hall, with the gruelling stair-run up the towering St John's Beacon (the Radio City Tower) – that's 600 steps up 150 metres.

Volunteers will play a major role in delivering a successful World Firefighters Games 2008. The number already signed up stands at an impressive 500 – but recruitment is ongoing for the same number again.

Everton Football Club is on-board as the WFG08 Volunteer Partner, and voluntary roles include meeting and greeting competitors, looking after the VIPs, driving and administration. Training, uniform and a volunteer handbook will be provided.

A major goal of the Games is to create lasting legacies so important work can continue long after the final medals have been won, one project is the WFG08 Charity Fund. WFG08 is a non-profit making event, and the Games are on course to raise a massive £100,000 for charity.

Any funds remaining once the Games have closed will be split equally between seven chosen charities - Community Foundation for Merseyside, Fire Services National Benevolent Fund (FSNBF), Marina Dalglish Appeal, Lord Mayor of Liverpool's Appeal (chosen charity for the year 2008/2009), Burned Children's Club, Roy Castle Lung Cancer Foundation, and Merseyside Fire & Rescue Service's Fire Support Network.

One of the major fundraising initiatives is the Chiefs' Challenge, taking place half-way through the Games. This event is open to any 'Chief', from Chief Fire Officers to Chief Executives. The challenge will see Chiefs travel 8.08km along the Liverpool waterfront however they choose – walking, running, cycling or even on horseback – while pledging to raise £1,000 for charity.

MF&RS Chief Fire Officer Tony McGuirk commented:- "The World Firefighters Games 2008 is the biggest project that Merseyside Fire & Rescue Service has ever attempted. The Games are going to be a massive boost for Liverpool, and we are thrilled to be hosting this major event during such as special celebratory year – but we need your support to make the event the huge success they so rightly deserve to be.

We already have 1,200 firefighters booked to arrive in the city to compete and we expect many, many more, and we are delighted to have secured the best venues to showcase sport in our city. One of the best ways to get involved is by signing up to become a WFG08 Volunteer – this is a great opportunity to join our team to lend a helping hand."

Find out more about the World Firefighters Games 2008 by visiting www.wfg08.com.
500 UP FOR MERSEYSIDE SAILING CHARITY
INNER City Sailing, the Merseyside-based charity which gives inner city schoolchildren the chance to sail, has recorded its 500th training course after a hugely successful 1st summer. Having only launched in April, the charity has already exceeded its target for 2008 by more than twice, after being inundated with interest from schools across the city. By the end of the sailing season in September, almost 600, 8 to 16 year olds from over 50 inner city Merseyside schools will have enjoyed free access to Royal Yachting Association training courses, held at Merseysport Watersports Centre.

With all places now filled for 2008, preparations have begun for next year, with the charity investigating other sailing venues and also the possibility of expanding outside the region. Promising young sailors are being progressed on to more advanced stages of the RYA Young Sailor scheme, with the charity ultimately hoping to see a participant go on to represent their country at the Olympics.

Ken Metcalf, Inner City Sailing founder, said:- "Even though we were confident the charity would prove popular, we've all been taken aback by the overwhelmingly enthusiastic reception we've had from young people, parents and teachers alike. Merseyside is a wonderful place to sail but is hugely underused and we feel that Inner City Sailing has really tapped into that need."

Several local businesses have helped to fund the courses, including LinkDirect, CLB Coopers, Peel Ports, Sunsail and Land Planning Group.

For more details about the courses, or to learn about getting involved in sponsorship, call 0845 070 4617 or visit www.inner-city-sailing.co.uk.
TV shout out for BBC3s Kill It Cook It Eat It
BBC3's "Kill it, Cook it, Eat it" is back with a new exciting format and we're looking for people to take part in this returning documentary series all about how the meat we eat is bred, killed and finally cooked.

This new series will take the concept of meat-eating to the next level – follow the hunting story. We'll be finding out how game meat gets to your plate. Take part in every stage of the hunting process – from animal wild and free through the kill to the skinning or feathering to the cooking and finally your fork.

Join the discussion about where we draw the line about the meats we will or won't eat - considering issues like the ethics of hunting as a sport and as a way to procure food; concerns around wild animal hunting and conservation as well as the nutritional value of game.

We are currently looking for individuals willing to take part in the debate. Whether you're a vegetarian, a meat connoisseur or something in between; if you have strong opinions about hunting and game, then please get in touch. Please call Anj on 0207 03 3 2282 or email her.
Charity appeals for information on missing Bootle man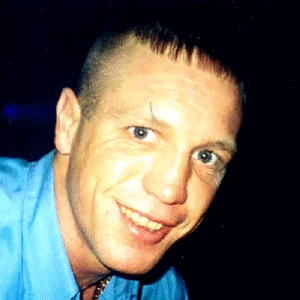 THE charity, Missing People, is renewing its call for help to find a missing man on the first anniversary of his disappearance. Raymond Shearwood, from Bootle, Merseyside, has been missing since 18 August 2007. Raymond is 5ft 9in tall, of slim build with blue eyes and light, brown hair. Raymond was driving a green Ford Mondeo car. He was 36 years old at the time of his disappearance. Raymond was known to have links with St Helens and the surrounding area. Regional spokesperson Brian Cowan said:- "We hope this new appeal will bring some news as to Raymond's whereabouts. This has been a very difficult year for his family." The charity, Missing People include Raymond's details on their Missing Map on their website.