HUNT FOR NORTH WEST SINGLETONS IN 21ST CENTURY SHOT AT FINDING LOVE
SINGLETONS across the North West can audition for a new television dating show, offering them a 21st century shot at finding romance.

Set to hit screens in 2009, Loveland promises a modern spin on the popular dating show format, giving contestants the chance to find love without having to make that nerve wracking face-to-face approach.

The hunt is now on for men and women aged, 18 to 45 to take part, with auditions being held in Newcastle on 2 September and 3 September 2008, Manchester on 4 September and 5 September and Cardiff on 9 September 2008.

During the show, to be fronted by legendary matchmaker Cilla Black, contestants will be able to "hide" behind animated versions of themselves, answering questions under the guise of their virtual persona. In simple terms, they can make themselves look and sound however they want to in an effort to impress their potential date.

Once a winner is picked the couple will meet for real and will get to find out whether or not their relationship can survive in the outside world.

Anyone interested in taking part can get hold of an application form by email or by calling:- 0208 144 2600.

Loveland has been developed by independent production company, Standing Stone Productions, headed up by Tom Gutteridge, whose previous successes include Robot Wars and Challenge Anneka. It will be broadcast as a 10 part series on Sky 1 during 2009.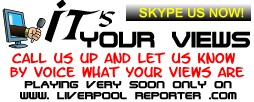 Headteachers place high value on teaching assistants
TEACHING assistants, who perform a whole range of tasks in the nation's schools, are highly valued by their local communities, especially headteachers who have a keen eye for what makes them exceptional.

An analysis of recent nominations shows more than half the winners of the 2008 TDA Award for Teaching Assistant of the Year were nominated by heads who variously describe them as 'multi-talented', 'dedicated', 'warm-hearted', 'unfailingly cheerful' and 'always going the extra mile'. In 2008, 7 out of 13 silver plato winners in this category across the English regions, Wales and Northern Ireland were nominated by heads; in 2007, 6; in 2006, 9. Other winning teaching assistants were nominated by pupils, parents, colleagues and governors.

Nominated by her headteacher Gill Lingfield, teaching assistant Mandy Skillen has had many roles at Woodlands Primary School, Birkenhead, Wirral, including classroom assistant, cleaner, lunchtime supervisor and home school liaison officer. Mandy now leads the 'Nurture Class' where a group of challenging and vulnerable young children learn emotional and social skills and have their confidence built up. They can then settle down to learning in mainstream classes and to regular school life.

Gill says:- "Mandy has given heart and soul to the children of Woodlands and has been instrumental in helping to foster our inclusive, tolerant and caring ethos."

She is winner of the 2008 TDA Award for Teaching Assistant of the Year in the North West and is in the running to win a gold plato at the UK final. This will be held on October 19 at the London Palladium and broadcast on BBC2.

Caroline Evans, Teaching Awards chief executive said:- "Time and again we hear about the positive difference that teaching assistants can make. They may have special expertise but they are also a 'listening ear', someone who children and parents trust because they are warm and wise. Truly, they are national treasures who deserve our thanks and recognition. If you know such a person, please nominate them now at www.teachingawards.com."

Graham Holley, Chief Executive of the Training and Development Agency for Schools (TDA), said the rapid growth in support staff numbers and their new roles put them at the heart of school reform. "We congratulate all our winners for their outstanding contribution to supporting pupils' learning, development and well-being."