Clock is ticking for Merseyside grant scheme...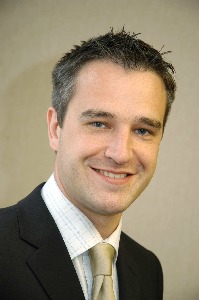 TIME is running out for Merseyside businesses to tap into a grant scheme that is funding investment in new computer equipment, warns a Liverpool accountancy firm. Grant funding specialists at Mitchell Charlesworth Chartered Accountants and Business Advisors, are urging businesses to act now or miss out on a potential £500,000 cash pot.

The landmark project, run by Merit and Liverpool Chamber of Commerce, is offering financial assistance to small and medium sized businesses (SMEs), which are looking to invest in ICT hardware and software. An extra £500,000 worth of grants, from the European Regional Development Fund, has been allocated to the ICT Investment Fund, which will be awarded to Merseyside companies that successfully apply for grants. Grants of between £10,000 and £50,000 are available and the funding can be up to 40% of the total project costs for new hardware and software - however, the project must be spent by 30 November 2008, but companies cannot commit to their project, before they receive approval.

Greg Harris is a specialist in project and grant finance at Mitchell Charlesworth, which has an almost 100% track record of successfully securing grant funding for its clients, ranging up to £1 million. He said:- "Merseyside SME's must act now or miss out on this golden investment opportunity. Grant funding opportunities can be a major part of the jigsaw for any finance package and are worth considering, especially given the current market conditions which is forcing some banks to rein in their lending criteria. The grant process can be daunting to some businesses but with expert guidance a successful application can mean the difference between a major investment project moving forward or failing."

The funding is open to SMEs in the Merseyside area, except those in the retail and agricultural sectors, regardless of whether or not they are Chamber or Merit members.
For further information on the scheme, or general grant funding and project finance advice, contact Greg Harris by email.
BUS COMPANY GIVES TEACHERS A HELPING HAND
TEACHERS in Southport can give themselves a head start this summer by requesting a copy of Arriva's 'Getting to School' education pack.

The bus company created the educational resource pack as part of its commitment to the local community. The pack comes complete with supporting materials including lesson plans and is designed to assist primary school teachers at Key Stage 2. Arriva's 'Getting to School' pack is curriculum-linked and includes a range of activities for Mathematics, English, Geography, PSHE and Citizenship. The pack has been created by Arriva, working alongside education experts and practising teachers. To help teachers access the pack there is a special Arriva website, where free copies of the pack can be downloaded for use in their school.

Nick Gordon, marketing manager of Arriva North West and Wales said:- "We launched the 'Getting to School' education pack in the hope that it would be a valuable resource for teachers. Teachers all over Southport have started to use the pack and the feedback we have received so far has been extremely positive with the pack interesting both teachers and children.

Arriva recognises the importance that buses play in the local community, especially for young children who are reaching the age where they start to use the bus on their own for the first time. We hope this resource will help children understand the importance of travelling safely and considerately when using buses."

For more information or to order a copy of the pack by visiting arrivaschools.co.uk or by email.
TRANMERE ROVERS FANS URGED TO 'ENJOY THE MATCH'
THE Football League has launched a new campaign, for the 2008/09 season, aimed at encouraging even more families to attend matches at Prenton Park. The 'Enjoy the Match' campaign aims to ensure parents can take their children to matches in a family friendly environment. It will focus on removing abusive language and aggressive behaviour from family areas.
Tranmere Rovers will proactively steward family areas and display prominent signage discouraging anti-social behaviour. Additionally, a PA announcement, voiced by local children, will be played before each match to encourage positive support. In the run-up to the new season Tranmere Rovers' manager and players have underlined their support by signing a pledge board which will be displayed in the family area of the ground. We encourage supporters to show their support for the campaign by signing the online pledge. Tranmere manager Ronnie Moore said:- "Enjoy the Match is a great initiative for supporters of all clubs and we're happy to be involved. It will encourage a good family atmosphere at football grounds and should keep younger fans coming to games." The Football League is supporting the campaign with a range of club guidance & resources, match day programme ads, viral video and a promotional campaign. Enjoy the Match has been introduced following a 'mystery shopper' exercise staged at all 72 League grounds last season. This exercise revealed that swearing formed a key negative impression on families at 46% of the 144 games assessed. In launching 'Enjoy the Match' Football League Chairman, Lord Mawhinney, said:- "Young supporters will be the lifeblood of our clubs in years to come. It is therefore vitally important that we encourage more parents to bring their children into our grounds by creating a vibrant, family friendly atmosphere at all matches."