International Firefighters' Games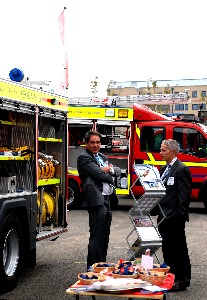 THE International Firefighters' Games continued this week and so far have been a huge success. We have witnessed some of the many events in the Liverpool's new ACC, from weight lifting to Jujitsu, Karate and Tae Kwondo, wrestling, arm wrestling, darts and chess.

We have also seen some of the other activities being conducted on the Queen's Dock, from dragon boat racing to rowing races. This international event has captured the atmosphere of many people and that is not just with the ones taking part. One of the most interesting events was a massive run up the stairs of the Radio City Tower in the heart of Liverpool. The fastest time was amazingly just under 3 minuets! As we took the photographs outside, it was amazing to see how many people came over and wished the fire fighters good luck...

We have also seen local fire fighter, Darren Roberts, from RAF Woodvale, who was taking part in the weight lifting, getting a gold. On the Queen's Dock, over the rowing races, again a rower from Crosby, Antonee Little, won both the single sculls and the doubles, just ahead of a competitor from Sheffield and that Olivia Oakes from Warrington who had pipped her rival from Romania... The funniest thing so far we have seen is the French team winning the Dragon Boat races, singing and wearing chicken hats!

The one thing we can say is that the event seems to have been not only success for showing of the area to an international audience, but also in international team building and sharing ideas. One of the Australian team and a member of the German teams both told us that they are fully enjoying the event, but also getting sharing valuable information between the all with relation to their jobs. The Games continue until 2 September 2008. So if you see any of the fire fighters around Merseyside, keep up the atmosphere and wish them well! We will be doing a report in next week's edition. For now, these are a few of the photographs we have taken so far.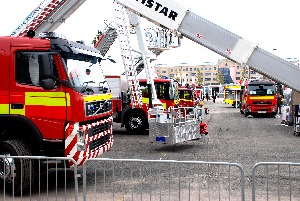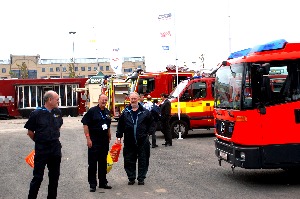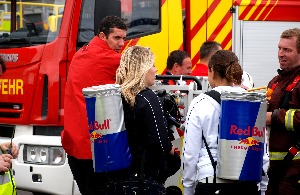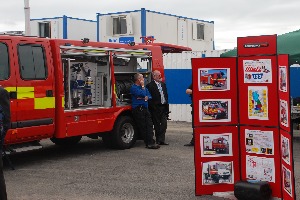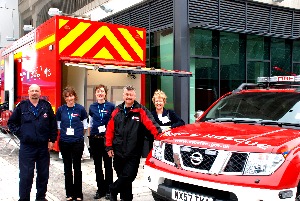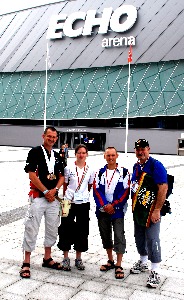 Page 1 of 4