Hope Street Festival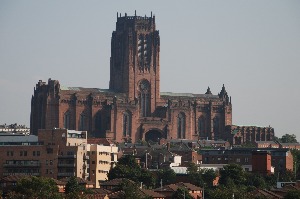 LIVERPOOL certainly does know how to organise and lay on great and successful events. It even makes sure that the events can happen in safety for all participants by closing streets to traffic with plenty of warning and clear signs. Sunday, 21 September 2008, was a prime example, when the Hope Street Festival took place. It commenced with services in the two Cathedrals, which are at opposite ends of the street.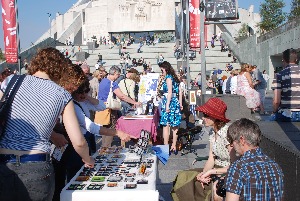 There was a large and happy all-age crowd visiting the event. They were thoroughly enjoying themselves admiring the stalls, activities and refreshments. The locals, commercial and artistic, were joining in, some with tables and chairs outside their premises. Some of the food and drinks stalls were from abroad, some very local and others from across the country. In the RC Cathedral precinct, there were stalls containing pictures, photographs, jewellery and clothes.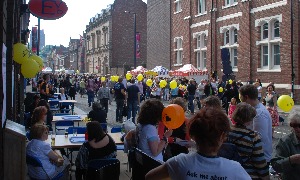 Among the performers was a stunning performance by some young people, Kicking Free Performing Arts School, having returned from a successful time at Pontins. They are at Calderstone Dance studios, Calder Gym (Tel 0151-281-1827/1388). There were musicians taking part, two of whom were sitting on the luggage street sculptures at the end of a side road. Three actors, among others, dressed in black with top hats, walked around showing children what was in their shiny, silver tin! There was even a disembodied head in a box talking to people about free money! The festival seemed to have everything, some ladies, with a drummer, dancing in the street, as they moved through the crowd, who got others to dance with them and a young artist painting a picture on a hoarding round some scaffolding, even a greengrocer!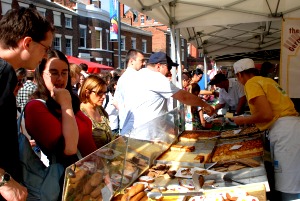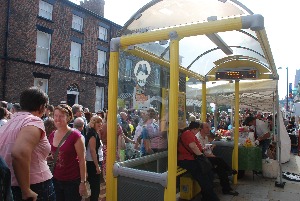 Well done everyone. Thank you for a lovely day out.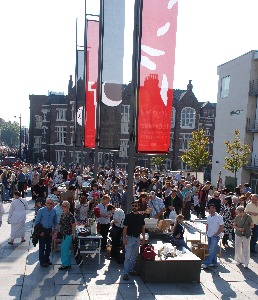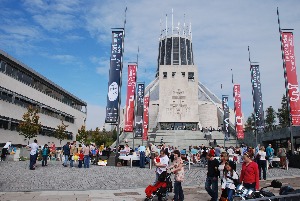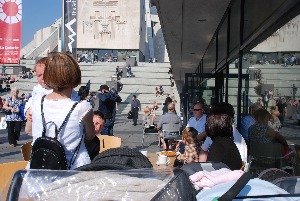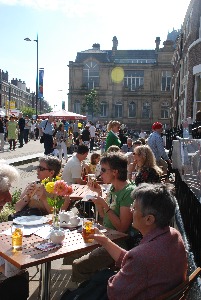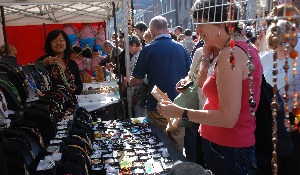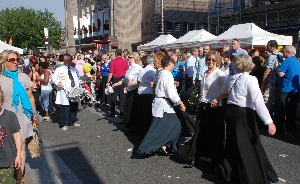 Page 1 of 3