Saving the Planet
FORGET about climate change, news has just broken that the Planet has been saved. Alas, not Mother Earth, but still welcome news; At the eleventh hour, two couples have stepped in to buy the Liverpool Bar Lightship, Planet, the last of an illustrious line of Planets which guarded the mouth of the Mersey. This Planet was the last manned Mersey lightship, which was in position from 1960 –1972, when she was replaced by an automatic vessel. Planet is currently moored in Canning Dock. It is hoped she will be reopened as a restaurant –cum-museum, some time in the near future.
Terry Pratchett in Southport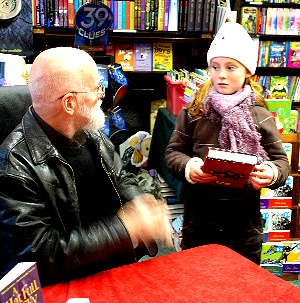 WELL known author Terry Pratchett was in Southport on Thursday, 2 October 2008, to sign copies of his latest book called:- 'Nation'. His visit to Southport came after a local book shop, called Broadhursts Book Shop, on Market Street, won a competition for the best window design promoting his new book. Terry's cult following came out in force to see him, surprising the staff at the shop. With the queues starting to build as early as 9am and by the time he had arrived the stretching on to East Bank Street and further it was a huge, but pleasant shock for the shop's staff! Laurie Hardman from Broadhursts told us "We did not expect to win... It has taken us by surprise! This is fantastic for our business and also for his fans in Southport." In the queue we found people had traveled up to Southport from as far as Devon and even from London to get a signed copy of the book. If you popped down to the shop, please let us know if you got your book signed and what your memories of the signing are. Send your stories to news24@southportreporter.com.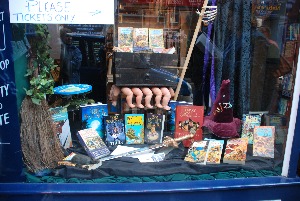 Page 1 of 2