Southport Night Life - Fox & Goose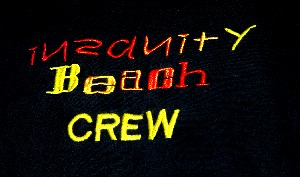 THE pub was packed as Insanity Beach played live at the Fox and Goose on Saturday, 11 October 2008. As the poster said, they really did rock the house! The drummer was highly energetic and reminded me of the song MTV, as he kept the rhythm of this very tight group. The only down side was the singing at times was a bit off considering the mainly technically perfect playing of the instruments. The group also preformed a wide range of classic to modern rock and they even slipped in a few more interesting bits... You have to give this band credit where credit is due. They can really play and the fact the audience packed in to watch is proof of that. At times the music was very loud, just what it should be for a rock band and reminded me of the old days of the Fox and Goose, with lots of suppressing faces turning up.
If you spot this band on the lists of acts, pop on down to see them... They will keep you well entertained!