ECONOMY MAKES BOSSES CONSIDER SMARTER WORKING
THE current economic turmoil is expected to make more employers look at the benefits of smarter working for their staff, an industry group said.

"The economic downturn means organisations are trying to save money and boost productivity – which means managers are more likely to consider allowing staff to work and commute smarter. The benefits of smarter working include lower overheads for employers, more productivity, and a demonstrable commitment to the environment. But, overall, smarter working practices mean happier employees. Employees themselves are looking to cut the costs of commuting. Fuel price increases, rises in mortgages and the growing general costs of living means everyone is tightening their belts." says Phil Flaxton of Work Wise UK.

Phil Flaxton was speaking ahead of National Commute Smart Week (26 October 2008 to 1 November 2008) which aims to draw attention to wasted time and resources which result from work-related travel and commuting to work at peak times. Starting the day after the clocks go back, Commute Smart Week will also highlight a number of ways of avoiding the misery of travelling to and from work in the dark, and the depression and despondency that many experience as a result, by working and commuting smarter.

Flexible working times (including flexitime, condensed hours and nine day fortnights), staggered journeys and part home working, reduce the overall need to commute, and allow people to avoid peak times. Trying alternative ways of commuting, such as cycling or walking, can also help reduce congestion and public transport overcrowding, and at the same time significantly improve health and wellbeing.

The knock-on effect of reducing overall traffic congestion and public transport overcrowding by extending the rush hour and reducing peak demand through smarter working and commuting will make the daily commute more bearable for those workers who have no choice when and how to travel.

National Commute Smart Week this year will have 5 themes, 1 for each weekday:-

· Flexible working and travel plans
· Road congestion and road safety (including car sharing)
· Cycling (why spend hours in the gym?)
· Walking (get off a stop or station early and walk)
· Health benefits of smarter working and commuting
Smarter working and commuting may also help mitigate the significant increase in deaths and injuries that occur on our roads during the winter months, many of which are schoolchildren.

A number of spokespersons will be available from Work Wise UK and from organisations which successfully practise smarter working, both national and regional. Work Wise UK will be publishing a series of tips and guidance on working smarter, which will be circulated to the media and uploaded on the Work Wise website prior to National Commute Smart Week.

Further details about Work Wise UK can be found on the website (www.workwiseuk.org).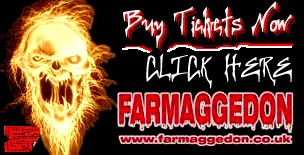 SOUTHPORT SCHOOLCHILDREN CLIMB ABOARD BUS FOR A HEALTHY OUTLOOK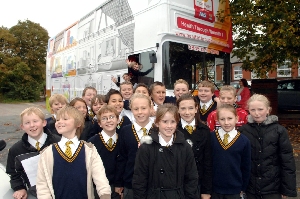 PEOPLE in Merseyside got a double-decker helping of heating advice when the npower Health Through Warmth bus pulled up in Southport this week.

The specially converted double-decker bus rolled into Churchtown Primary School in Southport on the 15 October 2008 to help raise awareness of the npower Health Through Warmth scheme and improve the health and well-being of vulnerable members of the community. The bus has been designed to allow visitors to experience firsthand the cold, damp living conditions which could put the health of vulnerable residents in Merseyside at risk this winter, while also demonstrating the measures provided by the scheme to create a healthier, warmer home environment.

The scheme works by training health and other community workers (including nurses, police and firemen) who carry out home visits to spot the signs of ill-health caused or aggravated by living in cold and damp conditions. The local Health Through Warmth team then accesses the most suitable grants or other types of funding, including charities and the dedicated npower Health Through Warmth Crisis Fund, to ensure homes are properly heated and insulated for eligible clients.

npower Health Through Warmth aims to improve the quality of life, warmth and comfort levels of vulnerable residents in Merseyside whose health is adversely affected by living in homes which are not properly heated or insulated. The scheme can help people of any age whose health is being affected by their living conditions and they do not have to be an npower customer.

Robbie McAndrew, Regional Co-ordinator said:- "The Health Through Warmth bus is a fully interactive way to find out more about the scheme, the measures available or how to become a referrer to help identify vulnerable people in the community. By alerting people to the contrast between cold, damp homes and warm, efficiently heated homes, the bus tour will have a positive impact on the health of people in the area."

Elaine Midwinter, Health Through Warmth scheme manager, said:- "The scheme has been operating very successfully in Merseyside and thanks to the ongoing support and commitment of all the local partners involved, we look forward to making the scheme an even greater success by significantly alleviating fuel poverty locally through increased training and assisting more residents."

Since the launch of npower Health Through Warmth in 2000, the scheme has trained 15,000 referrers, received over 40,000 referrals and accessed more than £32 million of grants and other funds for insulation and heating measures that help create warmer, more comfortable and healthier homes. Launched in Merseyside in 2003, the scheme has received over 2,971 referrals, trained 927 referrers and accessed £2.3 million of grants.

Anyone who would like more information about Health Through Warmth can call 0800 0702 809 or visit www.healththroughwarmth.com.
Information and advice on energy efficiency is also available from Warm Front on 0800 316 2805 and the Energy Savings Trust (EST) on 0800 512 012.