'MTV Liverpool Music Week' present in association with the 'Make it Break it Awards'
THIS event will take place at 7pm, Tuesday, 4 November 2008, in Liverpool's The New Picket, on Jordan Street. The Admission will be FREE and open to anyone from 14 years and above... BRING I.D! The Make it Break it Awards is a unique award scheme for young singer songwriters (ages 14 to 19) to showcase and develop their music to get to the next step. The judging panel includes Chris Martin (Coldplay), Mark Radcliffe (Radio 2), The Wombats, Steve Levine (producer), Dawn Joseph (songwriter) and other industry officials. The competition is currently backed by the LIPA and Yamaha, both of which help to provide wonderful prizes for the winners including: A 3 day boot camp at LIPA climaxing in a live performance to industry professionals, press, family and friends. The winner's school, rehearsal studios or youth club will get £1000 worth of Yamaha equipment, their choice of recording gear or instruments. They will also get the opportunity to record a music video and demo in a creative environment with like-minded musicians...
THE NIGHT WILL FEATURE:-
Polly Mackey
www.myspace.com/pollymackey
Polly Mackey writes her songs initially for solo acoustic performances, but really wants to take them to a higher level. She is currently in rehearsals with her newly-formed band working on arrangements and production styles for her songs. The band have their live debut in early November and will then be in the studio to record a session for Radio 1 Wales.

Natalie McCool Band
www.myspace.com/mccoolthemonkey
With Damian Rice, Gomez, Liam Frost and Suzanne Vega amongst her biggest influences, Natalie's sound is a warmth of heavenly vocals and engrossing lyrics over a backdrop of masterful guitar playing: creating a 'beautiful and timeless' sound (Manilla PR). Most recently Natalie appeared on T4's 'Mobile Act Unsigned' with band Kalorie, gaining many fans, and won the 2007 'Make It Break It' songwriters competition. The track 'Anchor Down', which was written, arranged and performed by Natalie was judged by Chris Martin and Mark Radcliffe, and scooped the top prize.

Dave O'Grady
www.myspace.com/daveogradymusic
Dave O'Grady is a singer/songwriter from Kildare, Ireland. He prides himself on writing the most honest songs he can and people have definitely warmed to his sound, indeed Rob Smith of Coclebob Records was quoted to have said:- "The most honest songs you'll hear on TV or radio today. If Damian Rice had written these songs everybody would be raving about them!" Dave is also proud to be a member of the famous Sense of Sound choir.

The Little Hydes
www.myspace.com/thelittlehydes
The Little Hydes formed in December 2007! In the 10 months that they have been together they have obtained a fan base and believe their alternative lyrical pop style of music is spreading rapidly through word of mouth...

The New Haze
www.myspace.com/thenewhaze
The New Haze are a four piece band consisting of Drums, Bass, Guitars and Vocals. The took part in the Streetwaves competition and as a result of the competition we have been able to play at stages across Europe including Germany, Turkey, Poland, Italy and France. They call their music Rocky Blues and their influences include Jimmy Hendrix, The Beatles and the Rolling Stones!

Red Orchestra
A 5 piece alternative rock band from Liverpool, the band have been critically acclaimed for producing big, anthem like rock songs with sharp musical arrangements and thought provoking, socialist-inspired lyrics. In summer 2008, the band won the regional Streetwaves competition to secure places on Matthew Street Festival, Eclectic Festival, and Creamfields...
http://www.myspace.com/romusicuk

The Lee Broderick Band
www.myspace.com/leebroderickofficial
For more information about the fantastic line up on night go online to:- www.makeitbreakit.org or myspace.com/makeitbreakit or just go to myspacecom/picketliverpool.
Knowsley Arts & Events presents 'AUTUMN STRINGS'
THIS fantastic event will be held Friday, 7 November 7.30pm at the Prescot Parish Church, Church Street, Prescot and will feature players from the Royal Liverpool Philharmonic Orchestra.
The night of musical feasting offers an irresistible programme of favourites from Mozart, Elgar, Gershwin, The Beatles and others...
Tickets £5 (£3 concessions), available on the door, by phone on 0151 443 5640, or from Prescot Museum & Library.
Southport signs up for The Tour Series 2009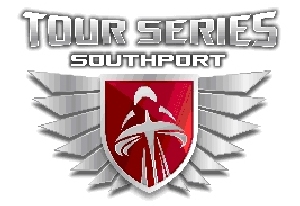 FOLLOWING on from the successful launch of The Tour Series at Earls Court, SweetSpot, the organisers of the series are pleased to announce Southport as the latest venue to sign up for a round of the dynamic new series.

Southport, scene of huge crowds for a Sprint on the final stage of this year's Tour of Britain, joins Woking as one of the first venues to become part of The Tour Series for 2009.

With an emphasis not just on the Elite Criterium that will round off an evening of exciting cycling activity, but also on a whole afternoon of music and cycling related activities including youth and amateur races, demonstrations and skills sessions.
The Tour Series will help build a cycling-themed carnival atmosphere in the centre of Southport next summer.

The Tour Series aims to help the development of cycling in Southport, one of Cycling England's Cycling Towns, not just on the day of the event itself, but also throughout the year.

Cllr John Fairclough, Sefton Council's Cabinet Member for Technical Services, said:- "This is another great coup for Southport and Sefton – hot on the heels of the Cycling Town announcement a few months ago. Thousands of people turned out to see the Tour of Britain pass through Lord Street in September and this helped us realise that the new Tour Series could provide an exciting new opportunity for the resort. This high profile event can only help highlight Southport as a great place to visit. Over the coming months, we will continue to work with the Tour Series organisers to make this inaugural event a night to remember."

Commenting on Southport joining the Series, Alastair Grant, Commercial Manager for The Tour Series said:- "We are delighted to welcome Southport as a venue for the inaugural Tour Series, and look forward to working in partnership with Sefton Council to create a fantastic and exciting event next summer. The scenes in Southport when The Tour of Britain passed through the town were hugely encouraging, and we are eagerly anticipating the atmosphere and excitement that The Tour Series will bring to the venue."

Following the launch at Cycle 08, attended by representatives of some of the venues and teams who will be a part of the Series next summer, Peter Hodges, spokesman for the Series said:- "We have had an extremely positive reaction to the launch of The Tour Series, with lots of parties approaching us to find out more, with a view to becoming involved in the series, whether as a venue hosting a round of the series, or as a team participating in the events."

Rather than focussing on individual athletic achievement, The Tour Series will instead focus on teams, with ten squads of five riders taking part in the series.
With Britain's top domestic teams taking part, plus special guest stars, The Tour Series will make for exciting and action packed racing on a circuit at the heart of Southport next summer.