Research shows nearly half of all local authority building stock is in poor condition
GLOBAL real estate adviser DTZ surveyed local authorities across the UK about their property portfolios and found that, despite the pace of change accelerating, the state of ageing buildings is impacting costs and productivity. Over 40% rated their property portfolios as being in either poor or very poor condition with 90% of respondents' holding portfolios where the majority of stock is over 20 years old.

DTZ's survey found that local authorities are rationalising and upgrading their property portfolios primarily to improve operational effectiveness and to reduce costs. When considering what is driving change in property portfolios, the desire to kick-start regeneration has been one of the lowest priorities, with only around 40% rating this as important or very important. This compares with operational efficiency, cost reduction and building condition, all at over 90%

Richard Grass, director of Corporate Real Estate Consulting at DTZ comments:- "This bears out DTZ's own experience that regeneration benefits are quite location specific. They are usually a spin-off benefit of a major consolidation, such as the release of surplus council assets for redevelopment, rather than a key driver."

The northern region was well represented in the responses received to the survey, accounting for around 25% of the total sample.

Michael Booth, associate director of Corporate Real Estate Consulting in DTZ's Manchester office comments:- "Local authorities across the north are faced with much the same pressures and challenges as those in other regions and in a number of cases tend to occupy much older and more unsuitable office accommodation than the 'average'.
The overall picture is mixed however, and several of the region's local authorities have already made significant strides towards upgrading or renewing their office accommodation.

DTZ is currently working with several councils across the northern region in reviewing their existing office portfolios and advising on property solutions that will make a real difference in facilitating improvements in staff productivity and driving out space and cost efficiencies.
It is significant to note that, despite the credit crunch, a number of these clients are currently looking at implementing major change programmes."

The survey reveals that nearly 2/3rds of local authorities have sold off offices in order to save money. However, the pace of change within local authority property portfolios appears to be accelerating, with around 43% reporting significant change over the past five years and 65% saying that they currently have change initiatives planned, including a range of measures from refurbishments to consolidations. 50% of councils say that change projects in their property portfolios have significantly contributed to improvements in staff performance. Over 40% of respondents reported significant success in implementing new workplace strategies including flexible working, improvements in space utilisation ratios, and reductions in staff to desk ratios.

The main reason cited by those few local authorities not making any improvements to their buildings was difficulty in proving an economic business case for change.

Richard Grass comments:- "Authorities need to focus on capturing the productivity benefits of major workplace change.
It will strengthen future business cases and give the wider local government community the confidence to press ahead with projects where the economic case appears marginal.

The general age of the building stock suggests there's still a lot to do and whilst current market conditions may delay or defer projects that were relying on capital receipts from asset disposals in the near term, we wouldn't expect them to prevent medium to longer-term projects moving forward."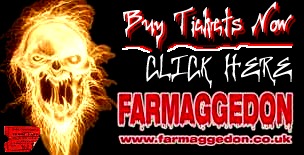 HELPING SMALL AND MEDIUM SIZED BUSINESSES THROUGH THE ECONOMIC SLOW DOWN
A package of further support to help small and medium sized businesses to bear the impact of the current global economic challenges has been announced by the Government. Most parts of the package can be accessed through Business Link Northwest. Small and medium sized businesses employ over 1.5 million people in the North West and are essential for the livelihoods of hard working families. Today's cross-Government package focuses on the things small and medium sized enterprises (SMEs) have identified as top priorities, cash flow, access to finance and training for staff.

The Government will:-
· Build on its commitment to pay firms within 10 days by working with NHS trusts in England, local authorities and other public sector employers in England to seek opportunities to extend the payment target. Regional Development Agencies in England, which spend around £750m per year with suppliers, have signed up to this target.

Business Link Northwest will:-
· Offer free "Health Checks" for businesses through Business Link Northwest's support service to help identify problems early and to survive in the current financial climate.

· Prioritise training for SMEs in England under its Train to Gain initiative to ensure employees have the skills and business knowledge they need.

· Provide financial information, produced by the Institute of Credit Management, to help UK businesses to maintain cash flow, secure finance and limit problems caused by late or non-payment.

Secretary of State for Business Peter Mandelson said:- "We are on the side of small and medium sized businesses and understand that they are facing tough times. The Government has taken steps to ensure that banks can start lending to them again. But we're determined to do more. Businesses tell us they need access to cash flow. That's why central Government has committed to paying businesses within 10 days – and we're urgently speaking to the wider public sector to extend this commitment. We want everyone in the supply chain to pay their bills more quickly.

Big businesses have accountants and business advisers. Small businesses, with fewer employees and limited resources, often lack such professional help and advice. These measures we're announcing today offer them new support. They're not on their own. We want to help smaller businesses to plan for the difficult times ahead. We want to ensure that they are healthy enough to survive and come out strongly at the other side."

Skills Secretary John Denham said;- "We are overhauling the training system to make sure small businesses can get help with training their staff with the very minimum of bureaucracy. We know that firms which invest in skills do better than those that don't, which is why we will be urging small businesses to take up this offer from Government."

The free business Health Checks aim to provide personalised support and confidential advice for all businesses, regardless of their size or sector, on:-

* Maximising cash flow
* Marketing
* Business Planning

Qualified experts will help firms draw-up business action plans designed to shore up their businesses and avoid the potential pitfalls of the economic slowdown. Business Link Northwest will also provide a follow-on and monitoring service to ensure the plan is working for them. In addition, Business Link users will be given free guidance, produced by the Institute of Credit Management, to give businesses expert financial information to help safe guard their businesses. The guidance will cover:-

* Effective invoice chasing
* Debt management
* Credit Insurance

Peter Watson, Managing Director at Business Link Northwest comments;- "No-one could have predicted the scale and impact of the global credit squeeze, and as the economic downturn bites, we fully recognise the need to support small and medium sized businesses by helping them access finance, improve efficiency and maintain their long-term sustainability. In short we want to help local businesses plan for the difficult times ahead and ensure that they emerge strong and competitive."

For more details go online or call 0845 00 66 888.