YOUNGSTERS FROM THE NORTH WEST WILL MAKE YOU LAUGH OUT LOUD
ACTION for Children, with the BBC, launched lol (laugh out loud) a comedy-writing talent search and is calling on youngsters from its services from across the North West to create a comedy sketch in an effort to out-wit their peers. Entries will pass under expert eyes in the quest to discover true comic talent.

lol is the latest initiative from the partnership between Action for Children and BBC Writersroom, which calls on some of the UK's most isolated youngsters to dig deep and unearth their comic flair. Bringing previously untapped humour to the surface, lol will reveal the talent behind the comedy sketches of the next generation. Celebrity comedians Jocelyn Jee Esien, Johnny Vegas and Jon Culshaw are sharing their comic wisdom, offering top tips, while a panel of comedy-writing connoisseurs including BBC Head of Comedy, Mark Freeland and BBC Creative Director of New Writing, Kate Rowland, will identify the 'judge's favourite'.

Action for Children and the BBC launched their partnership earlier this year with the Writers in Residence scheme. Established writers were placed in Action for Children projects, working with some of the country's most vulnerable children and giving them the opportunity to become the creative stars of the future. As part of the charity's Growing Strong campaign, as well as nurturing creative skills, lol aims to develop children's confidence, resilience and self-esteem to take them into adulthood.

Launching lol, Action for Children's Strategic Director for Children's Services in the North, Paul Moore explains:- "Creating a comedy sketch is a really fun way for young people to explore and develop their creative skills. Expressing themselves through writing is an outlet that can help them to cope with life's challenges as they enter adulthood. Our partnership with BBC Writersroom has already revealed how writing really helps vulnerable young people to build on their self-esteem and realise their own abilities."

Kate Rowland, BBC Creative Director of New Writing, who set up BBC Writersroom explains:- "Young people, the writers of tomorrow are an astute and discerning audience. They know where the next catch phrase is coming from because they pick up on it, take it into the playgrounds, the streets and yeah but no but yeah but no. This partnership with Action for Children is a fantastic departure for the BBC and its search for new voices. Where better to look for new characters and situations, than amongst young people who love to laugh."

Celebrity comedienne Jocelyn Jee Esien, of 'Little Miss Jocelyn' (BBC 3) fame said:- "I find performing comedy sketches really rewarding – comedy invites you to express yourself in your own unique way at the same time as having loads of fun. It's great that lol will give youngsters the chance to discover this for themselves. I'd urge everyone to give it a go, and wish them loads of luck!"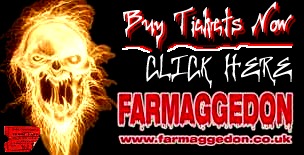 British Toilet Association
IN The Provision of Public Toilets, a report, the Community and Local Government Select Committee is calling for all Local Authorities to reverse a decline in the number of public toilets, estimated at 40% in the past 8 years. The Committee recommends that Local Authorities develop a public toilet strategy for their area, in consultation with the local community, to ensure that more toilets are available to the public. Although many of the BTA's Local Authority members provide clean, hygienic and safe toilets many have failed to provide adequate facilities and have closed public toilets leaving the public with 'nowhere to go'.

Chair of the Committee Dr. Phyllis Starkey MP said:- "Our over-riding recommendation is that the Government imposes a duty on Local Authorities to develop a public toilet strategy, which should involve consultation with the local community. This will go a long way towards achieving the right of people who live in and visit this country to have accessible and clean public toilets, wherever they live, work or visit."

The British Toilet Association has been campaigning for better 'away from home toilets' throughout the UK since 1999 and contributed to the Government's Strategic Guide - Improving Public Access to Better Quality Toilets published on 6th March 2008. It also gave written and oral evidence to the DCLG Select Committee which published this report today.

Although falling short of the BTA's demands for the Government to place an obligation on Local Authorities to provide adequate public toilet facilities (the Public Health Act 1936 gives Local Authorities the power to provide public toilets, but imposes no duty to do so) this report offers hope to all who need to use public toilets in England - males and females, families with babies and young children and those with physical or mental disabilities that need accessible toilets with all of the facilities that they require..

The report also recommends that Local Authorities use their many existing powers to ensure that more public toilets are available, either by using planning, licensing and leasing powers, by running public toilets themselves, or by paying local businesses, such as shops, cafes and pubs, to provide public access to their toilets (Partnership Toilet Schemes). It wants local authorities to aim to provide a ratio of 2:1 public toilet provision in favour of women to address the current lack of female facilities. Other recommendations include standard public toilet signage across the country, better information about public toilets and their location, and the encouragement of establishments selling food and drink for consumption on the premises to provide toilet facilities for customers.

BTA supports this report and will continue to campaign until the British public, and the increasing numbers of visitors to this country, can enjoy the availability of public toilets when and where they are needed. We understand that Ministers have 3 months to respond to the report and we look forward to hearing their response.

The Loo of the Year Awards, also mentioned in the report, will continue to recognise the best toilets in the UK.
The British Toilet Association welcome comments from the public and toilet providers that will reinforce this campaign.