Diamonds aren't a woman's best friend finds Diamond - it's girlfriends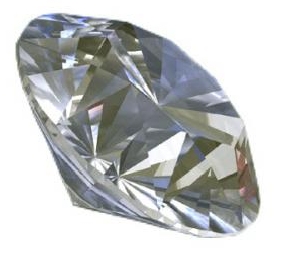 THE age-old adage says that a dog is man's best friend, but what about a woman's best friend?

Women's car insurance specialist Diamond carried out its own Best Friends Survey to answer this very question, and found that according to women a woman's best friend is much more human than a man's; it's her girlfriends. 2nd in the list is chocolate and rounding out the top five for women are a cat, a dog and make-up. Diamond also asked men what they think is a woman's best friend, and they put chocolate at the top of the list. The top 5 for each gender are as follows:-
Women
1. Girlfriends
2. Chocolate
3. Cat
4. Dog
5. Make-up
Men
1. Chocolate
2. Girlfriends
3. Shoes
4. Handbag
5. Make-up
Diamond managing director, Sian Lewis, commented:- "Women certainly value friendship above anything else as they see their girlfriends as most important to them. It's nice to see that men see how important girlfriends are but then take a more stereotypical route putting shoes and a handbag in their top 5."

Those surveyed were also asked which celebrity they themselves would like to be best friends with. Women plumped for This Morning presenter Fern Britton while men went for funny man Peter Kay. Interestingly, Kylie Minogue appeared in the top 3 for both men and women, although probably not for the same reasons!
Women
1. Fern Britton
2. Davina McCall
3. Kylie Minogue

Men
1. Peter Kay
2. Kylie Minogue
3. Ricky Gervais
Sian continued:- "This shows that men and women look for different traits in best friends. Women seem to want someone who's a good listener and shows empathy, and Fern Britton and Davina McCall's on-screen personas certainly come across like this. Men seem to look for a good sense of humour and someone they can have a laugh with, hence their choice of comedians. Kylie also comes across as a good listener for women, but certainly isn't a comedian, so I can't think why men would choose her in their list!"
Fairer charging for social care
FOLLOWING a major public consultation, proposals for new social care charges in Liverpool have been released. Currently, Liverpool City Council, unlike other councils, only asks people for a contribution to home care, whereas government guidelines recommend that a fair charging policy should be applied across all social care services.
A consultation began last month over draft proposals for people to contribute towards the cost of day care and transport services if they can afford to; as well as a review of the cost of home care. Over 5,500 letters and questionnaires were sent out to those affected and their carers. During the wide-ranging consultation, 1,140 responses were received, 600 people attended meetings and 500 calls were received by the council's social care contact centre, Careline.

The majority of those who expressed a preference were in favour of the principle of charges being applied fairly across all services, but raised concerns about the proposed level of charging. The council has listened to all the views and has made significant alterations to the draft scheme as a result.

Councillor Ron Gould, executive member for health, care and safeguarding, said:- "This has been a full and inclusive consultation – we have listened to what people have said and taken this into account when drawing up the final proposals. The government has set out procedures for local authorities and expects us to charge for social care, but I am clear that we have to make sure it is not more than people can afford. We will protect the most vulnerable by giving each person affected an individual, tailored financial assessment to make sure they are receiving all the benefits to which they are entitled. Our experience shows that one in three people usually end up better off when we do this. And we will use every single penny that we raise to maintain and modernise our social care services, so that the people who are contributing see the benefits."

Under the proposals, people will retain at least the basic level of Income Support or Guaranteed Pension Credit, plus a buffer of 25% on top after any charge for services is made. In addition, they will be allowed to retain 30% of their disposable income, and savings below £13,500 will not be taken into account. The other key elements of the proposals are:-
• Earnings from wages will not be included in the financial assessment, so that those who work are treated fairly

• Sessions at day centres will be charged at a maximum of £15 per day, rather than the original proposal of £10 per morning or afternoon session

• A flat rate of £3 per day will be charged for transport, up to a maximum of £10 per week

• The cost of home care will rise by the cost of inflation to £9.18 per hour, rather than £10.70

• Telecare, which uses technology for people to live in safety and comfort at home, will continue to be free

• The council will increase the allowance for Disability Related Expenditure (DRE) from £20.60 to £22.70 per week as part of the financial assessment. People will also be entitled to a full DRE check on request

• The maximum weekly charge will be £210 per week – and it is expected only a handful of people will pay this

• Safeguards are in place to protect people on low incomes, and they can ask for their charge to be reviewed at any time

A comparison shows that the proposals are broadly the same or significantly less than those levied by other councils, including authorities on Merseyside. If approved by the Executive Board on October 31, assessment for the new charges will start next month for any new applications, with existing people who receive the service currently seeing full implementation after assessment by January 2009.