James Bond - over 18 screenings @ Vue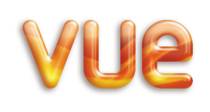 VUE Entertainment are delighted to announce they will be offering cinema goers the chance to see selected PG, 12A and 15 rated films in screenings that will be for guests aged 18 years or over across 58 cinemas nationwide, including Southport. The first film to be shown in this way will be James Bond - The Quantum of Solace (12A) from 7 November 2008. Other major films scheduled for over 18 screenings in December include; The Day the Earth Stood Still, Australia and Yes Man.

Mark de Quervain, Sales and Marketing Director of Vue Entertainment said:- "These screenings have been launched in direct response to overwhelming positive customer feedback obtained from extensive research studies and trials carried out over the past year. This confirmed a significant number of cinema goers wanted to see PG, 12A and 15 rated films in screenings that could avoid unwanted disruptions that can sometimes be caused by audiences under the age of 18.

To assist with creating the relaxing adult environment that our customers have asked for, we will have a member of staff present throughout the film in these special screenings.

We are keen to know what films people want to see next in this way, so we are also giving them the opportunity to go online at:- www.myvue.com/voteover18s and vote for future films. We will take this information and respond with the most popular choices being scheduled."

This new offering from Vue, underpins the company's ongoing commitment to provide cinema goers with choice and value in the way they experience and enjoy movies at their cinemas. For more information on the screenings visit:- myvue.com/voteover18s

Customers wishing to see movies as normal will still enjoy the wide the availability of choice of films, and times as they have come to expect from Vue.

Also to see film times why not use our weekly listings on Mersey Reporter by clicking here..?
Participating Sites:- Acton; Newcastle Under Lyme; Basingstoke; Northampton; Blackburn; Norwich; Birmingham; Plymouth; Bolton; Portsmouth; Bristol Cribbs; Preston; Bristol Longwell; Reading; Bury; Romford; Camberley; Scunthorpe; Cambridge; Sheffield; Cardiff; Shepherd's Bush; Cheshire Oaks; Southport; Cleveleys; Staines; Croydon; Stirling; Cwmbran; Swansea; Dagemham; Thanet; Doncaster; Thurrock; Edingburgh; Watford; Exeter; Worcester; Finchley; York; Fulham; Greenwhich; Hamilton; Harrow; Hartlepool; Hull; Islington; Lancaster; Leeds; Leicester; Livingston; Manchester; Methyr
Media Question Time - Update...
THE event is your chance to quiz the local and regional media about what is going on in your area. Find out why some reports are covered and others are not covered... Find out about the Press Code Of Conduct and lots more!
So far those who have indicated their intention to attend are representatives from Dune 107.9, Southport Community Radio, the Champion Newspaper, Southport Reporter, Big Pictures, The National Union of Journalists and we hope to have on board, very soon, the BBC.The event is free and will be held on 12 November 2008, from 7:00pm at the Latin Lounge on Post Office Ave. Southport. If this is successful, we are looking at running more in the new year, across Merseyside. For more information about the night, please go to our information page via:- SouthportReporter.com/MQT08.
If you want to put a question in to the panel in advance, please email us at news24@southportreporter.com or drop a letter into The Latin Lounge. Please put your full name on it!
Singles Night at the Latin Lounge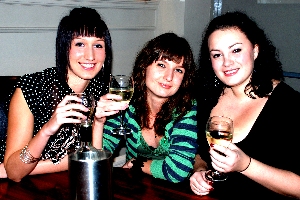 THE Latin Lounge on Post Office Ave. held a dating night on 31 October 2008. The night was very successful yet again. So if you want to find out when the next one is visit the the latinlounge.co.uk. Who knows who you might meet...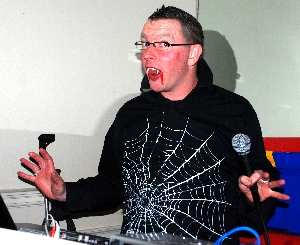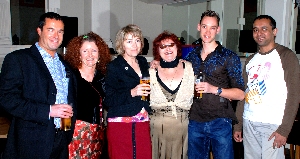 One in 10 shop workers physically assaulted
ONE in every 10 shop workers has at some point been physically assaulted, according to shop workers union, Usdaw.

The union revealed its shock survey results as they started 'Respect for Shopworkers Week' at the beginning of November 2008.

Besides store robberies, many staff are being assaulted whilst trying to get on with their daily job. Many of these incidents are motiveless and random attacks, whilst many more are customers getting angry at being asked for ID or refused alcohol.

John Hannett, Usdaw General Secretary, said:- "It is an outrage that so many of our members can't get on with their daily job without the fear of abuse from customers.
That's why Usdaw is running its 'Freedom From Fear' campaign again this year - to show that no abuse, either verbal or physical, of shop workers is acceptable.

Our survey shows that incidents of verbal abuse are going down.
This is due in large part to our campaign, which has encouraged many employers to take the issue of staff safety much more seriously.
However, the British Retail Consortium forecasts a possible rise in incidents of violence due to the economic downturn, coupled with increased stress over the Christmas period.

Therefore we urge employers to make the security of their staff a top priority and for customers to keep their cool at Christmas and show due respect to shop workers."