Night Life...

Photographs by Patrick Trollope.
As most people drowned their sorrows after the England Defeat, we were out on the town again and dropped into Platinum.
This is a two floor club that is small enough to have a good socializing and meeting point with a fun atmosphere and the punters are often really friendly and welcoming.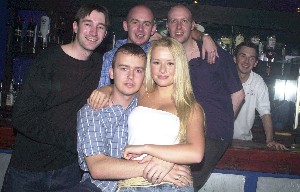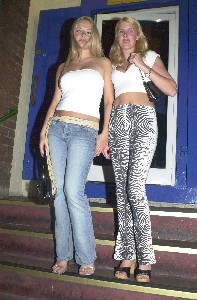 We will be back in a few weeks time so keep any eye out for us!
Tiredness Kills
An estimated 300 people a year are killed and many more are injured by drivers who have fallen asleep at the wheel. So here are some tips on how not to fall asleep at the wheel.

Try to stop for a break every 2 hours or so, preferably for 15 minutes or more, whilst having the break have a cup of coffee or at least something with caffeine in, but realise it takes around 30 minutes for it to revive you.

Try to get a good nights sleep before setting out on a long journey, and if possible share the driving with someone else.

If you do feel yourself nodding off, then take the next exit of the motorway; find somewhere to park and have a nap, if you can have a cup of coffee as well, once you have napped the coffee should have taken effect.

Try not to make trips between midnight and 6am, when human alertness is low anyway and tiredness can easily set in.

Donít try to will yourself to stay awake, it does not work, this will result in injury or death if you arenít lucky.
Article by Eric Lion Taylor.
Formby National Trust Events
There are two main events for July coming from the Formby National Trust. On the 10th there is the Footprints on the shore event, with local archaeologist Gordon Roberts, who will recite the history of the tracks on the beach. This event is £1.50 and takes place between 6.30 and 9pm.

The second event is the Time Detectives on the 27 to the 28th of July. This is a whole weekend of fun and activities all featuring archaeology on the beach and around Formby. Takes place on both days between 10 in the morning and 4 in the afternoon.

To go back to the Top of the page.