Vampires Rock Christmas!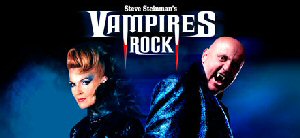 WHATEVER happens this Christmas, this won't be a your average Christmas show as the main cast members Steve Steinman and Toyah Willcox put their own version of a panto!

Christmas and 'Silent Night' are the normal things you tend to think of at this time of year, but rock fans will be jumping for joy as the Vampires come to Liverpool Arena and Convention Centre (ACC) on Saturday, 27 December 2008...

The Vampires Rock show is now a world famous hit already, but for Christmas they have added that extra bite, with some well known names in it and a whole lot darker and a whole lot more fun! The cast will be rocking the night away with some of the best known rock anthems ever, including some number 1 Christmas classics...

If you do not know what it is all about then a quick intro. The show is set in the year 2030, the undead are livelier than ever, especially in club 'Live and Let Die', where Baron Von Rockula (Steve Steinman) and The Devil Queen (Toyah Willcox) reside. Sadly for The Devil Queen, the Baron is on the look out for a new bride. In the words of The Devil Queen "I would say 'over my dead body', but then I'm already dead, aren't I?!" so the story is set... Unlike other musical plays, no two nights are quite the same, so if you think you have seen it, think again. The Story is told, as you might have guessed by now, through the songs written by some of Rocks legends including Brian May 'Queen'; Paul Crook 'Meat Loaf' and Eddie Ojeda 'Twisted Sister'. With amazing stage set, pyrotechnics, "VERY" beautiful dancers and of course Steve Steinman's famously powerful vocals and sense of humour, make sure you'll be on your feet. So get out your air guitar and get ready to rock around the Christmas Tree this year!

Last week we got a chance to interview Toyah and Steve as they took a look around the new Arena. They informed us that "this year's show will have some bite" and that they could not wait to do the show.

To hear our exclusive audio interview with Toyah Willcox and Steve Steinman, please select audio player below.

Next week we will have a bit more about this show and a competition for you to win tickets to what will be the best alternative panto in the city!

If you do go, remember your fancy dress... it is optional, but highly recommended!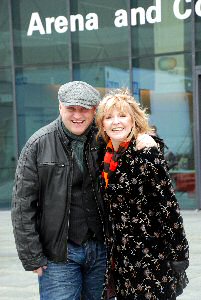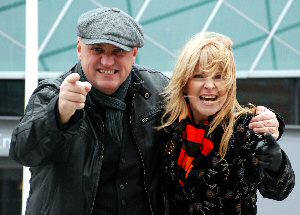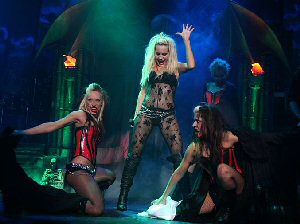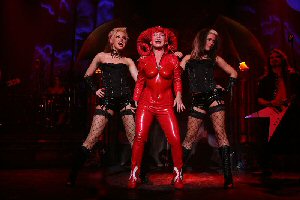 Ticket Prices:- £25.00 + booking and handling fees from the Liverpool ACC Box Office via calling 0844 8000 400 or through their website at accliverpool.com.