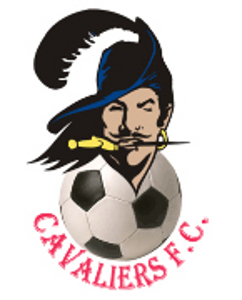 Help Wanted
SOUTHPORT Cavaliers F.C are a new team applying to enter the S&D Sunday League from 2009/10 season. We are looking for new players for all positions, age 16 and over. All abilities welcome. We are also looking for a sponsor. If you are interested in joining the team or sponsoring, please contact:- Jay - 07856894776 or Andy - 07791060539. Your can also visit the club's website.
Letters to the editor:- "Sajjad Karim MEP asks about a whopping £74.5 million fine"
"THE European Commission has announced it will be fining our Government a whopping £74.5 million thanks to the calamitous way it handled reform of the Common Agricultural Policy.

In 2005, DEFRA introduced a new system for making payments after the EU reformed its farming policy in 2003. Most countries were able to make the transition easily, however our government introduced an unnecessary bureaucratic method under the 'Single Farm Payment' – against the advice of Conservative MEPs. As a result, many farmers who were supposed to receive a payment in January 2006 did not receive a penny until the summer at the earliest. Even when they did, the calculations were often incorrect and only partial payments were made.

While there is a need for further reform of the Common Agricultural Policy, the incompetent manner in which our government introduced the last one put many farmers through a summer of misery. Thanks to our government's incompetence, we have been forced to hand over another £74.5 million to the EU that we really should be spending here. How much longer must we keep hand over fist for this government?" Sajjad Karim MEP - Conservative Member of the European Parliament Representing the North West.
MEPs demand action on small business scams...
MEPs have demanded tighter national laws and more action from the European Commission to ensure small businesses are afforded greater protection from directory scams.
Conservative MEP Sir Robert Atkins has campaigned for a crackdown on rogue directories for many years, but MEPs only got the chance to vote on a report which was initiated after 400 petitions were received from aggrieved businesses recently.

The European City Guide and similar outfits advertise "free of charge" entries into business catalogues and then trick interested businesses into signing long-term agreements which foresee annual fees amounting to thousands of pounds. The scam forms have onerous contract terms in very small print, which are overlooked by businesses convinced they are merely getting a free listing. Although there is no evidence that these fraudsters have taken anyone to court to recover their fees, many small businesses have succumbed to the pressure of threats and parted with substantial sums of money.

The parliament has called for greater awareness amongst business owners of the potential scam, tighter national laws on unfair commercial practices and for the European Commission to ensure national laws already in place comply strictly with current European law.

Sir Robert said:- "Small businesses are already under huge pressure in the current financial climate and can ill-afford to fall victim to these scams, which could in effect send some over the edge.
It has been imperative for some time that we do all within our powers to ensure businesses are aware of these scams, and that national governments are encouraged to crack down on rogue directories.
Many business owners have had their lives made a misery by the European City Guide and we will continue to act to shut it down for good."
Let our newsroom know if you have been affected by a scam like this. Email us to news24@southportreporter.com.