Over 60s rebel against stereotype with changing lifestyles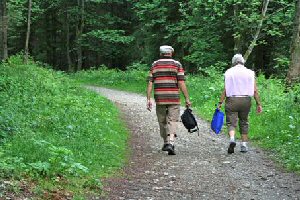 BRITAIN'S older generation is casting off the traditional image of a sedate lifestyle snoozing in front of the fire for a more action packed way of life, a study revealed.

A poll by Intune, the financial products and services provider set up and owned by Help the Aged, found that 33% of over 60s surveyed are more likely to be adrenaline junkies and go on activity holidays such as skiing, diving, cycling, walking or golfing each year. 80% of those interviewed also like to jet off to overseas destinations, taking at least 2 foreign holidays each year and nearly 1 in 6 enjoy more than 4 trips abroad.

Mature travellers even appear to be rebelling against stereotype in their packing habits and are becoming increasingly tech-savvy.
While older people may pack medication or a spare pair of glasses, many now can't leave home without their high-tech gadgets according to the study. Figures revealed that 40% take their mobile phone on holiday while some can't be without their MP3 player (5%) or laptop (2%) and specifically look for wireless internet (2%) when choosing a destination.

Over 60s have increasingly eclectic tastes and are more likely to be adventurous when it comes to their holiday food too, with many being turned off by traditional English breakfasts and roast dinners. 33% want a good selection of authentic local cuisine when choosing a holiday destination compared to a minority (7%) who insist on having British food when they go away.

68 year old broadcaster, writer and fitness guru Diana Moran, well known as television's The Green Goddess in the 80s, said:- "Intune's poll dispels the myth that all older people while away the hours in their home.
This is a generation that wants to continue to rock and roll rather than sit in rocking chairs.
Over 60s are healthier, fitter and have more energy so it's not surprising that we choose more active holidays and travel more.
Many of us are reluctant to settle for a quiet life after reaching retirement age. Becoming older brings many changes but it also produces lots of opportunities to stay vital and happy."

The Intune findings support the current trend for older people to be more active. Last year, the government announced proposals for free admission to public swimming pools in England for over 60s; a second outdoor 'playground' for pensioners is planned in Eastbourne following the opening of a similar scheme in Blackley, Greater Manchester last January (2008) and research shows that a 3rd of all people taking a gap year are aged over 50.

Stuart Castledine, Managing Director of Intune, said:- "With the over 60s now outnumbering children in Britain for the first time ever, we need to recognise that this age group is an increasingly important and influential body and their views on life are changing.
For many of the baby boomers born after 1946, 60 is the new 40 and they now have the time and the money to travel and enjoy more active holidays.
However, many companies make it more difficult for older people to go on holiday by imposing an upper age limit on their travel insurance products.
Intune provides policies that have no upper age limit and pre-existing conditions may be covered."
What are your views on this? Do you agree with these findings? Have you had problems getting travel cover? Email us now to news24@southportreporter.com and let us know what you think.
Hard drive hijacking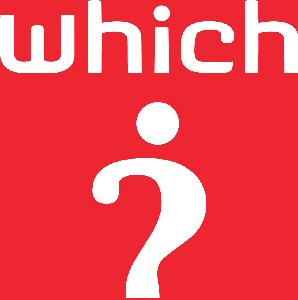 PEOPLE disposing of their old computers could easily fall victim to identity theft – even if they delete files or wipe the hard drive, warns Which? Computing.

The computer magazine has been informed that criminals trawl council tips and internet auction sites for PCs, and then recover deleted data with the help of specialist software. This information could be used to make a fraudulent credit card application, order a new phone, or even apply for a copy of a birth certificate.

Which? Computing bought 8 2nd-hand hard drives from auction site eBay and found that they still held information that could be confidential. Using free software downloaded from the internet, the computer magazine was easily able to recover 22,000 'deleted' files, including images, music files and spreadsheets.

The importance of disposing of data correctly is highlighted by the case of Alexander Skipwith, a Which? Computing reader from London. He was told by Mesh Computers that his faulty hard drive would be wiped of personal information before being sent back to the manufacturer. He subsequently had family pictures, bank statements and more 'held to ransom' by a man in Latvia, who sent one of Alexander's most personal photos to show he meant business.

Alexander finally agreed a £100 fee plus expenses for the return of his information, but such data is worth more than that - it is estimated that the average UK citizen is worth £85,000 to an identity fraudster.

Which? Computing advises a non-technological solution to the problem: if you want to be absolutely sure your files are deleted, remove the hard drive from your PC and destroy it with a hammer!

Sarah Kidner, Editor, Which? Computing says:- "PCs contain more valuable personal information than ever as people increasingly shop online, use social networking sites and take digital photos. Even if you delete your files, you'd be surprised how easy it is to recover your personal data. Such information could bring identity thieves a hefty payday. It sounds extreme, but the only way to be 100% safe is to smash your hard drive into smithereens."
Consultant experiences his 'Extreme Dream' on the BBC next week
CONSULTANT Urologist Gurpreet Singh will be featured in the BBC 2 series Extreme Dreams The Ultimate Challenge all next week, as he joined a group of other unsung heroes who work in serving the community doing charity and other work beyond their normal call of duty, in an adventure of a lifetime. The group joined travel presenter and adventurer Ben Fogle as they had the chance to realise their dreams and conquer some of the world's most extreme environments. Embarking on a voyage of personal discovery they were tested mentally, physical and emotionally on this journey of a lifetime.

Gurpreet said:- "It was an astonishing time that really was an experience of a lifetime. We really were put through it and it was probably the most difficult few days of my life, but I learnt a lot about myself and what I was capable of under extreme circumstances."

In talking to TV Quick Magazine, Ben Fogle said:- "There's a doctor called Gurpreet on the Peruvian challenge and I think people will be amazed he came. He's in his fifties, overweight and had never been in a tough environment. He loves eating and drinking fine wine and suddenly he found himself in the Peruvian jungle. I found him incredibly inspiring. The whole point is that anyone can do a challenge like that if they put their mind to it."

The adventure can be seen on BBC 2 at 6.30 from Monday, 19 January 2009 to Friday, 23 January 2009.