Liverpool launches first ever Pedal it Pink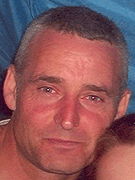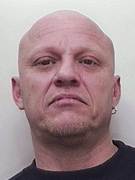 MERSEYSIDE Police are asking the public for help in tracing a man, who we urgently need to speak to in relation to a murder.

Merseyside Police would like to speak to Gary Finlay in connection with the investigation into the death of Graham McKenna.

Gary Finlay, pictured here, is considered dangerous and should not be approached by the public. We would urge anyone with information about his whereabouts to contact Merseyside Police or Crimestoppers on 0800 555 111.

On Saturday, 10 January, Merseyside Police have told the media that they received a report of a fight at around 12.45pm in Speedwell Road, Claughton, Wirral.

Merseyside Police have said that:- "At this stage of the investigation it is believed that Mr McKenna, 45 years, and his son were walking towards a bus stop on Upton Road. Mr McKenna was attacked in Upton Road and was found collapsed in Speedwell Road. He was taken to hospital where he later died.

Mr McKenna's 14 year old son was also attacked in Upton Road and was found collapsed in Speedwell Road. He was taken to hospital, where his condition is described as serious but stable. Both males were attacked with a knife and received stab wounds to the abdomen.

It is thought that the offender then got into a Honda car and drove towards Bidston Hill. The car has since been recovered.

Enquiries have led us to believe that this was a domestic and targeted incident.

Forensic examinations were carried out at the scene and house-to-house inquiries were conducted in the area.

Detectives investigating the murder are keen to trace the whereabouts of 46 year old Gary Finlay, who has links to the Prenton area but also to the South West of England."

Gary Finlay is described as a white, 5ft 8in tall, stocky build, with blue eyes.
He is balding and was last seen wearing a black and dark grey padded jacket.

Merseyside Police stress that members of the public are advised not to approach Mr Finlay, as he is considered to be dangerous, but if anyone does see him they should report the sighting to their nearest police station.
They can also contact officers at the dedicated incident room on:- 0151 777 2263 - immediately or contact Crimestoppers anonymously on:- 0800 555 111.
McDonald's wrappers worst brand for shaming Liverpool's streets
KEEP Britain Tidy on Tuesday 13 January 2009 has names McDonald's as the number one source of branded fast food litter strewn across the streets of Liverpool. Its customers were found to be responsible for more than a quarter of the wrappers, cartons and uneaten food dropped in the city following a survey by the environmental charity. While 58% of the fast food litter was classed as unbranded local chippies/ kebab shops, McDonald's (28%) was well ahead of the next brand, Greggs (4%), in the investigation which looked at both Liverpool city centre and a suburban location in Woolton. Across England, Keep Britain Tidy again found McDonald's litter most prevalent with a 29% share while unbranded local chippies/ kebab shops (21%) and Greggs (18%) were second and third respectively. The findings come as university research reveals the damaging impact litter can have on a brand. Academics said that fast food businesses could be suffering financially due to their association with litter. Keep Britain Tidy has delivered the results of its survey to the chief executives of all the outlets named and demanded that they accept more responsibility for what happens to food and packaging taken away from their premises. Phil Barton, Keep Britain Tidy chief executive, said:- "This is the first time we have looked at which brands are littering Liverpool and the results are very revealing. The branded litter causing problems in the city is also a significant eyesore across the country. We condemn customers for dropping fast food litter in the first place but also believe the findings have pertinent messages for the industry itself. Fast food companies have to play a more active role in delivering an anti-litter message at the point of sale and also reduce unnecessary packaging to make it easier for customers to do the right thing."

Keep Britain Tidy surveyors spent two days in ten city centres and surrounding areas investigating which brands were most commonly appearing as litter. It is the first time that litter has been looked at in terms of brands, an area the environmental charity intends to put more focus on in future. Academic research carried out by Dr Stuart Roper of Manchester Business School, University of Manchester and Professor Cathy Parker at Manchester Metropolitan University reveals the damaging impact fast food litter can have on brands. Professor Parker said:- "There is clear evidence that seeing litter with a company's brand on can negatively affect the public's perception of that brand. There is, therefore, a good commercial reason why fast food operators should take more of an interest in what happens to their packaging once it leaves their premises."

Keep Britain Tidy is launching a Dirty Pig campaign to target fast food customers and urge chains to take more responsibility.
As part of its challenge to fast food businesses to improve both the environment and their own image, the charity is calling on the companies to:-

► reduce unnecessary packaging

► tell "eating-out" customers to use a bin once they've finished their meal

► increase anti-litter signage in restaurants and drive-thru's

► offer money-off vouchers or incentives to customers who return packaging

► put more bins at strategic points - not just directly outside their premises

► work with Keep Britain Tidy

We will try and get a responce from McDonald's about this study. Please do let us know what you think by emailing our news room at news24@southportreporter.com.