Liverpool Community College up for Top Culinary Award
A team of three catering course students from Liverpool Community College have made it through to the Northern England regional heat of Brakes Student Team Chef Challenge. Competing in the country's leading student competition, they will now have to prepare, cook and serve a three course menu for four using local and regional ingredients. Facing a tough judging panel of leading industry professionals, they'll be put through their paces at the Duke Street campus on Monday, 2 February 2009.

The competition is now in it's 15th year and it is held in association with the catering industry's leading professional body the Craft Guild of Chefs. Designed to drum up interest in and support for British food and cooking, it's targeted at teams of student chefs working towards their professional NVQ qualification in catering and is an opportunity for them to showcase their culinary skills before embarking on their first professional job.

Judged initially on their paper entry, the Liverpool Community College students will compete against other teams from Sheffield and Blackpool colleges in the live cook-off. Coached by chef lecturer Ian Juandoo, team members –Rikki Vidamore, Shaun O'Brien and Katie Calland - will be judged on their regional menu, taste, presentation, teamwork, seasoning, culinary skills, working methods and overall balance.

Short listed for their clever use of regional ingredients and complementary dishes, the team's menu features:- poached Olsten trout, speck and mousseline wrapped loin of Bleasdale lamb and almond apple tart.

Team mentor Ian Juandoo commented:- "We are delighted to have got through to the heats again and hope to do even better and get through to ScotHot, which we did four years ago! If we do get through and win the final that would be a fantastic achievement not only for the college, but for the city at the end of our Capital of Culture year."

The members of the winning team will each receive £75 of Brakes Catering Equipment vouchers and team members of the two runners-up will also receive £40 of vouchers, while the winner will also be invited to take part in the live final at ScotHot in Glasgow on 4th March.

Talking about the competition, James Armitage, marketing director of Brakes said:- "Over the years we have found the quality just gets better and better. This year has been no exception; with the standard of paper entries being very high which made short-listing very difficult. What shines out about these entries is that there is genuine interest and knowledge of regional ingredients and dishes out there. Full of anticipation, we're truly looking forward to the live cook-offs and being able to sample some of the exciting menus we have seen. Promoting the use of home grown and reared produce to our customers, we've long supported British food and farmers. Always keen to implement initiatives like this and champion British food wherever possible, we hope this will inspire these students to support British food throughout their careers. In addition, placing significant importance and investment on nurturing the industry's talent of tomorrow, the Brakes Student Team Chef Challenge is a major platform for young chefs to demonstrate their skills. Our congratulations go to Liverpool Community College on making it through to the regional heat and we wish them the very best for the rest of the competition."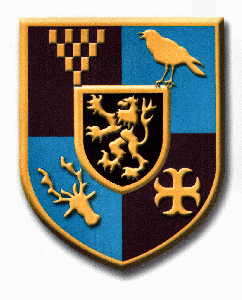 Vacancy Range High School Job Vacancy
RANGE High School is a popular, over-subscribed 11 to 18 Community School with 1283 students including 280 in the 6th Form. It is located in Formby, a residential area of Sefton, Merseyside, where commuter links are good. The school is situated close to open countryside and an impressive coastline. This is a flourishing, well-resourced and innovative school with an excellent reputation for its commitment to high standards and to the care of its students as individuals. Range High School has a tradition of exemplary inclusive practice and has a highly qualified and dedicated staff. The school was inspected by Ofsted in November 2008 and was judged to be outstanding.

Range High School is a specialist school for Maths and Computing. It was awarded 'World School' status and authorised to teach the International Baccalaureate from September 2008. The governors are proud of the school's positive ethos and its commitment to raising achievements for all. The Governing Body is seeking to appoint an outstanding person as Headteacher to lead this forward-looking and highly successful school.

Job Vacancy:- Headteacher
Group - 7 Salary Range ISR L33 - L39, £78,581 - £90,979
To commence September 2009

With your outstanding leadership qualities, you will build on the school's strengths; work with local primary and secondary schools and a local college and meet the challenge of transforming secondary education.

You will have:-

• excellent leadership qualities and proven skills in the management of change

• a clear vision with excellent strategic planning abilities

• an innovative approach to curriculum development

• the ability to maintain and improve high attainment standards

• a commitment to safeguarding, the pastoral care and personal development of students

• an understanding of the value of an inclusive curriculum to meet the needs of ALL students

• the ability to help students realise their academic and vocational potential

• excellent interpersonal skills reflected in the ability to value and motivate both staff and students

• the ability to maintain and improve, if necessary, already high standards of student behaviour

• the ability and commitment to work collaboratively with the other local specialist high school within the town

• proven understanding of strategies leading to school improvement – including teaching and learning

• experience of successfully managing a budget and of securing and managing external funding

Further information and an application form may be obtained from the school website. (Headteacher Application Pack).