Bar Non's 12th Birthday Party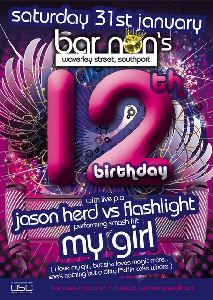 THE Southport classic night spot is getting ready for a fantastic night of partying as its very soon to be 12 years old... Bar Non on Waverley Street in the heart of Southport has kept clubbers and party goers partying for so long now that it has become one of the town's land marks at night. So it is no surprise that they will be celebrating in style. The event will have live PA Jason Herd vs Flashlight who will be performing LIVE the smash hit "My Girl" But that will not be the only thing going on... So put down on your lists of things to do before you die, "Going to Bar Non's 12 Birthday Party on Saturday 31 January 2009!" See myspace.com/barnonsouthport for more information!
Merseyside Prayerfest
PRAYER for people goes on all the time in churches and in people's own homes. In 2009 our Christian Churches are making an extra commitment to pray together for the needs of people in the various communities. During each week there will be a church, somewhere near you, where you can get prayer for your needs. If you listen into the BBC Radio Merseyside Daybreak programme on Sunday, at 8.05am, on 95.8 FM, you will get information and be able to join in prayer. You can send your prayer requests by logging onto the web at:- www.tfh.org.uk/ask, or text, or even telephone and leave a message. Why not do something even better? Go to your local church and talk to someone there. You can find out more about the Christian message on the web at:- www.the4points.com. Go on have a go!
Short-list revealed for local employment partnership awards 2009
THE Marriott, BUPA, McDonalds, Asda, Marks & Spencer and Royal Mail are among the UK employers which have made it onto the shortlist for the Regional and Country Local Employment Partnership (LEP) Awards 2009.

The LEP Awards were introduced by Jobcentre Plus to recognise the important role employment partnerships are playing in getting people back to work. The LEP scheme is on target to get 250,000 long-term unemployed people back into work and with the extra money allocated in the Pre-Budget report last November, people who have just lost their jobs will now be able to benefit.

Overall, Jobcentre Plus received more than 1,000 entries to the awards which have been rolled out regionally across the UK after the success of the national LEP Awards in 2008.

Minister of State for Employment and Welfare Reform, Tony McNulty said:- "The response to the awards has been tremendous and mirrors the success of LEPs in getting people back to work. By working in partnership with employers we aim to find sustainable employment for 250,000 people by the end of 2010.

Now more than ever it is important that we do everything possible to support people to get back into jobs. We will continue to work with employers to provide opportunities for those who find themselves out of work.

These awards recognise the commitment of everyone involved in the success of LEPs and demonstrate, through real life examples, the difference these jobs can make to peoples' lives."

Nominations have been received from employers who have recruited through LEPs, their employees and partner organisations across a range of six awards from Unlocking Talent to Recruitment Innovation.

Winners of the Regional and Country awards will automatically be entered into the National awards, to be held at One Whitehall Place in London on 9 June this year and hosted by Tim Campbell, winner of the first series of The Apprentice and founder of the Bright Ideas Trust.

For more information about the individual award categories and full details of each Region and Country short list visit this website.
Bobhowla Album Launch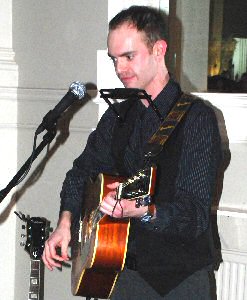 SOUTHPORT'S Latin Lounge hosted the launch of Howard Doupe album entitled:- 'It's all in the Letter That Broke you Down'.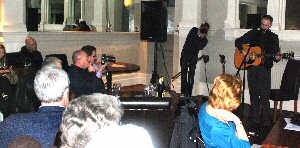 The Southport based singer/songwriter has fine-tuned his act by playing live in and around the North West for around 7 years. The event was extremely well attended. The album is his third, and what an album it is! The night ended with the rising star having a rapturous applause that lasted well over two minutes! To find out more about the artist and also to play some of his music, visit:- www.myspace.com/bobhowla.