RECORD DEMAND FOR FLOWER SHOW COMPETITIONS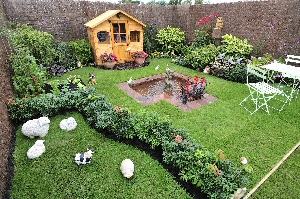 PREPARATIONS for this year's Southport Flower Show are already well underway and members of the public are now invited to get involved. Demand from the public has been so great that the show's much-loved photography and school garden design competitions are being launched 5 weeks earlier than in previous years.

Lisa Taylor, head of marketing for the 2009 Southport Flower Show, said:- "We've been taking enquiries on a daily basis about when entries for the competitions can start so we decided to bring the launch forward this year. The Stefan Buczacki photography and David Bellamy school garden design competitions always prove popular and it is great that there is already such a huge amount of interest. This year's show is shaping up to be our best yet."

Green fingered pupils at Haslingden Primary School in Rossendale, Lancashire, are hoping for a hat-trick having won the school design competition for the past 2 years. The school has a successful history with the Southport Flower Show, after winning the garden design competition in 2007 and 2008.

Amanda Milburn, outdoor learning teaching assistant at Haslingden Primary, said:- "The garden design competition is always a highlight for the children here. The prize money from our last two triumphs has funded an organic vegetable patch which the students help maintain. It is a great way for the kids to learn about fresh ingredients and healthy eating at the same time as having good fun in the open air. The children are extremely excited for this year's competition and they are already coming up with lots of great ideas."

Now in its 80th year, the Southport Flower Show takes place from 20-23 August and has a reputation as one of the largest, most diverse and friendliest shows in the country. Gardening enthusiasts can enjoy the million blooms that will be on display while budding chefs explore the new fine food offerings from local suppliers across the North West. More than 250 exhibitors will be taking over 34 acres of Southport's beautiful Victoria Park, offering everything from home and garden furniture and kitchen gadgets to local crafts, food and wine. Entertainment will include live music, arena displays and appearances from some of the country's favourite celebrity gardeners who will be on hand with advice on making the most of your garden.

For competition details, entry forms and to order tickets for the Southport Flower Show 2009, visit www.southportflowershow.co.uk or call 01704 547147.

Competition details:-
David Bellamy school garden competition
► Open to pupils in years 5 and 6 primary school
► 2 winning schools will receive £500 for their school grounds, a £50 gift card for the pupil and have their garden design constructed for the show
► A presentation will take place at the show with David Bellamy at their winning garden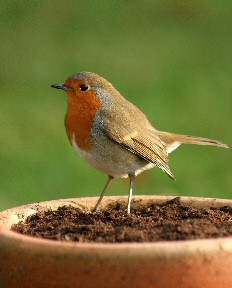 Stefan Buczacki photography competition
► Open to amateurs only
Age groups:-
► 10-16 years of age, on 5th June 2009
► 17-54 years of age, on 5th June 2009
► 55+ years of age, on 5th June 2009
Classes:-
► plant portraits (including fungi)
► garden views (including parks and botanic gardens)
► garden wildlife
Prizes:-
► winner £100, runner up £50 in each class (a, b & c) for the over 55's
► winner £100, runner up £50 in each class (a, b & c) for the 17-54's
► winner £50, runner up £25 in each class (a, b & c) for the 10-16's
► A presentation will take place at the show with Stefan Buczacki
ANSWER TO SOCIAL WORKER CRISIS IN TORY HANDS
UNISON, the UK's largest public sector union, representing 300,000 social care workers including 40,000 social workers, has called on the Tories to stop whingeing about social work shortages when the answer to the problem lies in their hands.

Dave Prentis, UNISON Head of Local Government said:- "Only last week UNISON described the shortage of social workers as a "ticking time bomb" and called on councils to take urgent action. It's a bit rich for the Tories to start whingeing about the crisis in recruiting and retaining social workers when they run most councils. The answer to the problem lies in their hands. They could start by sorting out local government pay - still outstanding from April last year and pulling local government staff off the bottom of the public sector pay league.

The Tories could also pay more to recruit and retain social workers and other key council staff if they had the political will to do so. Why don't they just get on with the job and stop wasting public funds asking their friends in local government for answers to questions they should already know."

In England and Wales the Tories run 216 councils, 104 are No Overall Control, 48 Labour, 27 Lib Dem and 8 Independent. That means the Tories run 54% and are often the largest group on the NOC ones. They also Chair the Local Government Association.

As part of its submission to the Laming Inquiry, UNISON has produced a 10-point plan aimed at tacking the growing crisis in child protection.

UNISON's 10-point plan:-

Co-working on all child protection investigation visits:- child protection investigation visits to be done by 2 practitioners.

More social workers and support staff: an urgent action plan to fill vacancies and to review staffing levels across all social work teams.

National caseload management standards:- enforced through the inspection process and regularly audited by the council leadership, with sanctions against employers who breach the Code of Practice for Social Care Employers.

More resources:- a planned programme of investment in children and families' social work.

Cull of bureaucracy:- a root and branch zero-based review of all bureaucracy and consideration of similar measures to those used to cut red tape in schools.

Re-establish homecare services for children and families: homecare workers to act as "the eyes and ears" of social services.

Complete overhaul of the Integrated Children's System: to create a system that is fit for purpose and commands the confidence of social workers. Immediate remedial measures by councils, where the system is impeding effective, efficient work.

Review of legal processes:- There is widespread concern about the impact of the recent hike in court fees that local authorities must pay. There should be a review of the decision on fee levels and of CAFCASS's funding and capacity to ensure that resource constraints are not influencing legal proceedings and outcomes.

Better support and more reflective practice:- Social workers should have at least two years post-qualifying experience before being allocated child protection cases. There should be consistent, high quality supervision that is both supportive and challenging.

Measures to rebuild morale, confidence and status of social workers: redress the devastating impact on morale through a sustained campaign to promote positive public awareness about what social work achieves.
£10,000 REWARD OFFERED - DANIEL KEATINGE MURDER
MERSEYSIDE Police is offering a £10,000 reward for information that leads to the identification and prosecution of the killers of Daniel Keatinge. The 25 year year old victim from Higher Lane, Fazakerley, was murdered on Formosa Road, Fazakerley, on Friday, 30 January 2009. Officers were called the scene at around 7.30pm following reports of a shooting. When they arrived they found Daniel Keatinge suffering from gunshot wounds. Paramedics attended the scene and the victim was taken to hospital where he was later pronounced dead at hospital. The offender ran away away from the scene in the direction of Eagle Dene, Fazakerley, on a footpath leading off Formosa Road. He is described as white, between 16 and 20 years old, and was wearing dark clothing, and a black Lowe Alpine hat, it is believed his face may also have been covered. Detectives are treating the shooting as a targeted attack but the motive is unknown. DCI Dave Brunskill, from the Force Major Incident Team, said:- "I would urge anyone who may have information regarding Daniel Keatinge's murder to come forward. We are particularly interesting in speaking to anyone who saw a silver car in the area around the time of the murder to come forward. If you were in driving a silver car in the area around that time we would also ask you to come forward so that we can eliminate you from our inquiries. At the moment the motive for the attack is unknown although we are following up a number of lines of inquiry. We are determined to find the person responsible for the murder of Daniel Keatinge. Tackling gun crime is a top priority for Merseyside Police and we will not tolerate firearms on the streets of Merseyside. Today we have put forward a reward of £10,000 for information leading to the identification and successful prosecution of the person responsible for Daniel Keatinge's murder and I would urge anyone who has information which could assist us to contact us immediately." House-to-house enquiries have taken place and high visibility patrols have been stepped up in the area to reassure the local community. Anyone with information is asked to contact the Guncrime Hotline on 0800 458 1211, or Crimestoppers on 0800 555 111. Alternatively you can text the word CRIME followed by your message to 61051, or email information.