What Snow?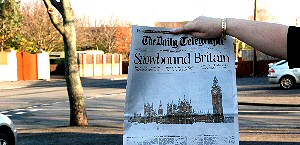 WELL it is about time we had some snow in Southport and Formby, and our wish came true... for a few hours at least yesterday. As Liverpool and the rest of the UK battled snow drifts and snow storms closed roads, airports and schools, many in the north part of Merseyside were puzzled by the news. We looked out and yes, it was cloudy most of the day with nice warm sunny spells, but snow? Lucky for the children and those young at heart we did get a few sprinklings during the day, but on Tuesday it was all gone and a fantastic blue sky kept us all buzzing. Our editor took the train in to Liverpool and he commented "It was amazing… We hit Hightown and a small amount of snow was visible, but as soon as we reached Crosby it was covering roofs and gardens. By the time the train got to Bootle it was covering the roads as well. It was a striking contrast that reminded me of my holiday in Switzerland. The divide was so apparent that it was like one had just gone up a mountain and past the snow line. I was on the phone to London a few hours before, amazed, as I warmed my face with the sunlight coming through the window, as I heard about the massive problems London commuters faced. But it was an old man who made me giggle. He suggested we should move the capital to Southport as:- "We never get snowed in!""

These are a few photographs we took of Liverpool in the snow….
Snow falls hard on Liverpool
Photographs by Ian Andrew Fairbrother.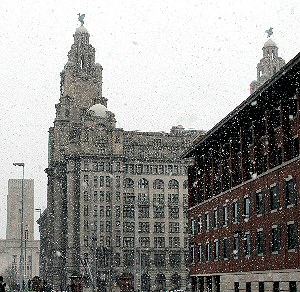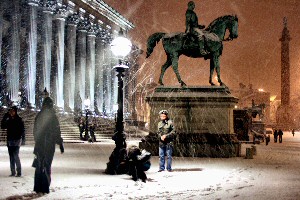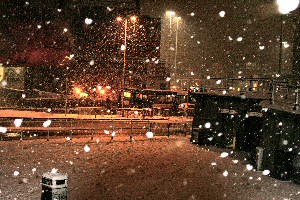 More Snow Views
Photographs by Patrick Trollope.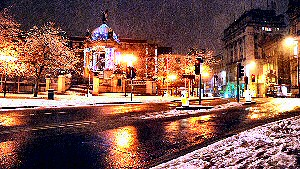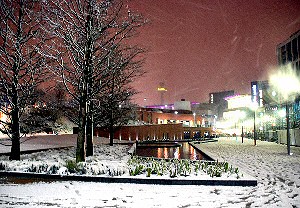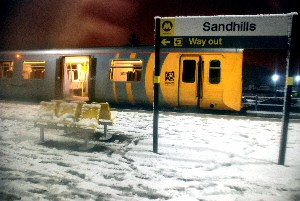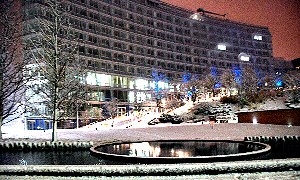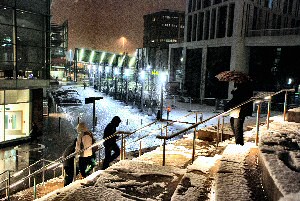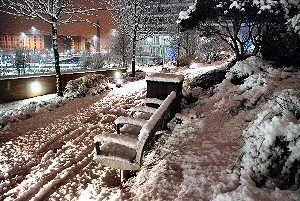 Page 1 of 2