EXCESSIVE INDIVIDUALISM THREATENS CHILDREN
THE aggressive pursuit of personal success by adults is now the greatest threat to children in the North West according to a landmark report commissioned by The Children's Society. The findings of a 2 year investigation, together with recommendations, have been published in a major new paperback:- "A Good Childhood:- Searching for values in a competitive age."

'Excessive individualism' produces more family discord and conflict; more pressure to own things; and unacceptable income inequality. A panel of 11 experts from 'The Children's Society's Good Childhood Inquiry', the UK's 1st independent inquiry into what makes for a good childhood today, analysed evidence from over 30,000 children and adults from across the country including the North West. The book contains some startling findings across as well as 30 hard-hitting recommendations on how to improve childhood major issues affecting children today, including family, friends, health, education, inequality, lifestyle and values. The findings include:-
► Children with step-parents or a single parent are, on average, are 50% more likely to suffer short-term problems with academic achievement, self-esteem, behaviour, depression or anxiety.
► Only a quarter of the children who are seriously disturbed by mental health difficulties get any kind of specialist help.
► Some 70% of children agree, "parents getting on well is one of the most important factors in raising happy children." By contrast only 30% of parents agree with the statement - a significant difference of perspective.
► Increased exposure to TV and Internet increases materialistic desires and reduces mental health.

The report makes recommendations to parents, teachers, government, media and society at large. They include:-
► Schools should be "values-based communities" promoting mutual respect between teachers, parents and children. They must develop character as well as competence.
► Advertising aimed at children under 12 should be banned, as should all advertisements for alcohol or unhealthy food on television before 9 p.m.
► Teachers in deprived areas should be paid significantly more than elsewhere to ensure that teaching quality and teacher turnover is no worse in deprived areas than elsewhere.
► At least 1,000 more psychological therapists should be trained to support children and families.

Bob Reitemeier, chief executive of The Children's Society, said:- "This landmark report for The Children's Society says the aggressive pursuit of individual success by adults is now the greatest threat to our children, and we are determined to do something about that. Essentially the report brings a taboo into the open which is that we have to confront our selfish and individualistic culture. We need to realise that we are collectively responsible for the welfare of all children and that together we can make childhood better.''

Andrew Gilyead, Regional Director from The Children's Society, said:- "This major new book reveals the findings from the largest investigation into the state of childhood in the 21st century. Within our communities, towns and cities, we all need to look seriously at how we can each make childhood better. The Children's Society works with children in projects across the North West from a variety of backgrounds to help make their childhoods better."

Emma, 13, from The Children's Society's Lancashire Children's Rights project said:- "Growing up with a loving family is very important for a good childhood. Thanks to The Children's Society, I am sorting out my problems and starting to enjoy myself again."
Do you agree with these findings? Email us to news4@southportreporter.com with your views.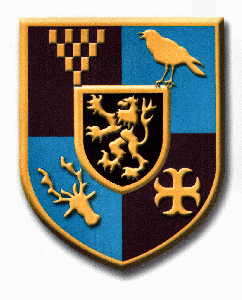 Vacancy Range High School Job Vacancy (2nd week online)
RANGE High School is a popular, over-subscribed 11 to 18 Community School with 1283 students including 280 in the 6th Form. It is located in Formby, a residential area of Sefton, Merseyside, where commuter links are good. The school is situated close to open countryside and an impressive coastline. This is a flourishing, well resourced and innovative school with an excellent reputation for its commitment to high standards and to the care of its students as individuals. Range High School has a tradition of exemplary inclusive practice and has a highly qualified and dedicated staff. The school was inspected by Ofsted in November 2008 and was judged to be outstanding.

Range High School is a specialist school for Maths and Computing. It was awarded 'World School' status and authorised to teach the International Baccalaureate from September 2008. The governors are proud of the school's positive ethos and its commitment to raising achievements for all. The Governing Body is seeking to appoint an outstanding person as Headteacher to lead this forward-looking and highly successful school.

Job Vacancy:- Headteacher
Group - 7 Salary Range ISR L33 - L39, £78,581 - £90,979
To commence September 2009

With your outstanding leadership qualities, you will build on the school's strengths; work with local primary and secondary schools and a local college and meet the challenge of transforming secondary education.

You will have:-

• excellent leadership qualities and proven skills in the management of change

• a clear vision with excellent strategic planning abilities

• an innovative approach to curriculum development

• the ability to maintain and improve high attainment standards

• a commitment to safeguarding, the pastoral care and personal development of students

• an understanding of the value of an inclusive curriculum to meet the needs of ALL students

• the ability to help students realise their academic and vocational potential

• excellent interpersonal skills reflected in the ability to value and motivate both staff and students

• the ability to maintain and improve, if necessary, already high standards of student behaviour

• the ability and commitment to work collaboratively with the other local specialist high school within the town

• proven understanding of strategies leading to school improvement – including teaching and learning

• experience of successfully managing a budget and of securing and managing external funding

Further information and an application form may be obtained from the school website. (Headteacher Application Pack).