SECONDARY SCHOOLS SIGN UP TO INITIATIVE AIMED AT REDUCING GUN CRIME
A play, designed to show the stark reality of becoming involved with gangs and guns, will be watched by more than 1500 secondary school children from Liverpool and Knowsley, between Tuesday, 10 February 2009, and Friday, 13 February 2009.

"The Terriers" is a play which shows the consequences of becoming involved with guns and gangs and the difficult decisions that young people can face. It has been written by Maurice Bessman, a local writer, and been produced by Miriam Mussa. The play is part of an initiative aimed at educating children and will be followed by a seven-a-side football tournament in March which has been organised by Merseyside Police.

The Matrix Challenge Shield is part of an anti-guncrime initiative put together by the Force's specialist Matrix team.

The football tournament - supported by Liverpool City Council, Knowsley Borough Council, Liverpool County FA, Merseyside County Schools FA, Liverpool Schools FA, Liverpool Football Club, Everton Football Club, Merseyside Fire and Rescue Service, Merseytravel, Liverpool Active City and Rhys Jones Memorial Cup Trust - will kick off on Tuesday, 3 March 2009, when 15 teams of boys will battle it out on the pitch in a bid to become the first time winners of this prestigious trophy. This will be followed on Wednesday, 4 March 2009, when the girls teams will be taking part in tournament.

The contest will involve 30 teams of children, aged between 11 and 13, and the games will take place at the Soccer Centre on Walton Hall Avenue. the 3 group winners and the best overall runner up on each day will qualify for the semi-finals and final to be played in May. All the children who take part in the tournament will receive participation medals and the Challenge Shield and individual trophies will be awarded in May 2009.

Chief Superintendent Steve Moore, who heads up the specialist Matrix team, explained:- "This tournament has taken a number of months to bring together with the help of our partners and I'm delighted that these schools have chosen to take part. The tournament is part of a wider campaign aimed at educating young people about the consequences of becoming involved in gun and gang crime. It's great to see these young people participating.

Nationally we have seen more and more young people becoming involved in firearms offences and we want to work with young people to warn them of the potential consequences. Sadly when we have dealt with teenagers involved with gun crime they tend to have a complete disregard not only for their local community, but also for themselves and their families. They don't see the consequences of getting involved in gangs and guns.

We want to work with young people so that they are well aware of the devastation they can leave behind, not only in the local community, but for their own families. It's not like a video game where you fire and people get up and walk away. If you use a firearm there is potential that someone may be seriously harmed, or killed.

It should be remembered that the majority of teenagers are not involved in criminality, or guns and gangs. The wider the audience we get this message across to the more likely we are to prevent some young people from becoming involved. Young people do talk to each other and hopefully the good sense of some will transfer to others who may be more easily led."

Councillor Marilyn Fielding, Liverpool's executive member for safer, stronger communities, said:- "This fantastic football tournament will help develop lasting friendships between pupils from many schools across Merseyside and break down barriers between different communities as well as police officers and young people. Using football and drama as a hook to educate children about the dangers of getting involved in gun and gang activities will help prevent them being tempted into activities which could put them at risk of harm in the future."
Our Email News Bulletins Update
WE have been over the last few months finishing our daily news bulletins system with the aim of delivering news emails to your in boxes on a daily basis. We have been working on fixing bugs in the BETA Test and for any of you who signed up, but have not had an email off us, please do sign up again as a script error was discovered in the sign up system. Other than a few hiccups the system is now working smoothly. We are not sending out emails every day to every subscriber, at present. We are only sending the information to people who have expressed an interest in a particular subject. We hope to expand our news database to cover the gaps in topics you have indicated, where possible. So please do keep giving us feedback and keep us informed as we develop this system. Remember the more information we get back from you the reader, the better the service we can provide will be. If you want to sign up to the email system, please do so by logging on via clicking on here and sign up.
Bank Credit Card Errors...
WE have been working on a national - international story with a few reporters across the UK and in the USA about issues regarding Credit Cards. We would like to know if anyone has had good or bad experiences over the last 5 years with any banks when dealing with fraud on their credit cards and/or theft of their cards etc. We will hide any identities if requested of anyone who supplies us with information, but we will have to have full information about your name and possibly a bit of in-depth background about your case. The object of the report is to find out how banks have been treating people who suffer from crime and if they have played fair or not over the last 5 years. If you can help, please email us at news24@southportreporter.com with your contact information and a short bit about your story. Remember, we are after good and bad for this and any help would be very appreciated.
The hunt is on for 'Facebook fugitive'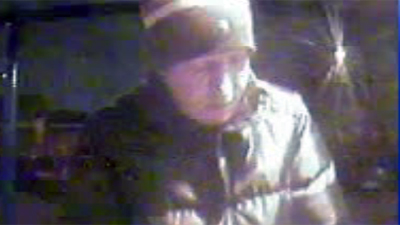 THIS week Greater Manchester Police have issued a warning to women as they hunt a murder suspect who has been dubbed the "Facebook fugitive" by the media. The murder suspect is 40 year old, George Appleton, who is described as a serious threat to women, is known to prowl online dating and social networking sites including Facebook looking for women.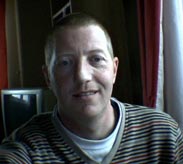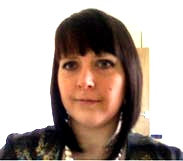 Detectives spoke to the media to issue a warning. Appleton might attempt to communicate with women via the internet following the murder of his ex-girlfriend, 36 year old, Clare Wood, whose badly-burnt body was discovered at her home in Salford, Greater Manchester on Friday, 6 February 2009. His car, a red Ford Escort estate car (registration N554 HYG), has since been recovered from Greengate, close to Manchester City centre. It has been seized for forensic examination.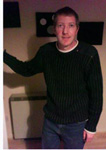 Police have told the media that Appleton is known to have links in the Warrington area and in Leicestershire and Gloucestershire.

Anyone with any information about his whereabouts should contact police on 0161 856 7878, or Crimestoppers anonymously on 0800 555 111.

Greater Manchester Police have stressed that if members of public see or hear from him, but not to approach Appleton, but to contact them immediately.

Detective Superintendent Pete Jackson, who is leading the investigation into Clare's murder, said:- "George, if you are hearing this message, please listen to me. I want to speak to you and I want you to get some help. Please phone your solicitor or the police. Please tell us where you are and whether you are ok, so we can get you some proper help."
INTERNET SAFETY DAY
MERSEYSIDE Police are marking Safer Internet Day by visiting schools throughout the area and providing pupils with practical advice and guidance to help keep them safe whilst online.

The day, coordinated nationally by the UK's Child Exploitation and Online Protection (CEOP) Centre, aims to raise awareness of online safety issues, encouraging parents everywhere to become more involved in understanding what their children are doing online.

The internet is integral to the lives of children of all ages. It opens up new opportunities and is now an essential part of their every day world whether they are using it for homework, to talk and share materials with their friends or for a multitude of other uses that are legitimate and beneficial in so many ways.

Detective Sergeant Geoff Conway, Merseyside Police's Hi-Tech Crime Unit said:- "The internet is becoming more and more important in our daily life and we should encourage children to use it safely whilst always being mindful that there are associated dangers. That's why we all need to know how to use it safely and responsibly.

We want to raise awareness of how to use the internet safely as a means of communication and to highlight to parents that they need to be aware of what their children are doing on the internet. Together with our Local Safeguarding Children partners we hope to provide young people with a toolkit that will help them stay safe when on-line".

As part of Internet Safety Day dedicated schools officers will be visiting schools in the area delivering Think-u-know leaflets that contain practical and simple advice for pupils and parents. The leaflet explains different terminology, explores some of the specific dangers that children could face and provides practical advice and guidance that should make the online experience safer for all.

Jim Gamble, Chief Executive of the CEOP Centre said:- "There are many resources out there aimed at helping young people stay safe online – software and other tools which can feel reassuring. But none of these will help unless people take notice of what the threat really is. This is where CEOP comes in, providing information on what children are actually doing online and how offenders are using online environments to target young victims. That is why we are encouraging all parents, teachers and anyone working or caring for children or young people to use the Think-u-know resources: they're there for you and they're free. Critically, Think-u-know is informed by what our own work in tackling this horrific crime is telling us. It helps break down some of the mystique, is realistic about what children are doing and gives very practical and often simple advice to help children stay safe online."