Generation Green and Recycool join up to create UK's largest schools recycling programme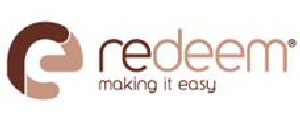 GENERATION Green, the schools and community project from British Gas, has joined forces with Recycool, a mobile phone and cartridge recycling initiative, to create the UK's largest schools recycling programme. The joint initiative, available to all schools in the UK, already has access to approximately 14,000 schools looking to be involved in environmental projects. The campaign encourages pupils to recycle old mobile phones and used printer cartridges for cash whilst enabling them to collect leaves with Generation Green. These leaves can then be used to earn a whole range of rewards as well as saving the planet. Each school that is involved will be given a Green leaf goal, which encourages them to keep recycling and earn leaves every time they do. When a school reaches its goal, it will receive rewards to encourage pupils to learn more about the natural environment. These include botanical kits, camera nesting boxes, PC integrated weather stations or wind turbine kits. In the UK alone, it is estimated that there are 90 million old mobiles lying around in drawers and cupboards, just waiting to be recycled. This is a perfect opportunity for schools to get involved, raise funds and earn Green leaf rewards.

Jamie Rae, Chief Executive of Redeem, which runs Recycool, commented:- "We are delighted to partner with British Gas in its excellent Generation Green campaign. Recycool has had great success over the past few years, however this partnership will enhance both initiatives and offer kids even more opportunity to learn about and protect the environment. The rewards that they can earn from recycling old mobile phones and inkjet cartridges can really mount up, and can be converted into cash and green leaves to earn a great range of rewards."

Sacha Brech, Brand Experience Manager from British Gas said:- "At Generation Green we're really pleased to be working with Recycool, offering new ways for Friends and Family to get involved and help schools earn green leaves. Currently, only around 14% of mobile phones are recycled or re-used – that's a huge number going to landfill each year. So, the more phones we can get people to donate to schools for recycling, the better for the environment and for the schools as they earn even more green rewards!"

It could not be easier to get involved, just visit:- www.recycool.org/generationgreen to find out more, download posters, flyers and top tips to get everyone involved. Collections are free.
GOVERNMENT URGED TO PUT MONEY WHERE THE MOUTH IS TO CURB MOUTH CANCER
BRITAIN'S leading oral health charity has called on the Government to act on research detailing how simple cost-effective screenings can provide the early detection so important in saving the lives of mouth cancer patients. The British Dental Health Foundation, organisers of the UK's annual Mouth Cancer Action Week, has urged the government to fund an NHS-led oral screening programme.

The charity's call follows a report published in the World Health Organisation (WHO) bulletin, which found visual oral screening an effective low-cost measure in preventing mouth cancer, which kills 1 person every 5 hours in the UK.

The research, led by RTI International, showed how early detection of mouth cancer was near-doubled by routine visual screenings. Foundation chief executive Dr Nigel Carter BDS LDS (RCS) said:- "This report confirms our message that prevention and early detection are key to curbing the effects of oral cancer. Early detection leads to survival 9 in 10 mouth cancer patients. With nearly 5,000 people diagnosed each year in the UK, investment in NHS screening would be a real lifesaver."

The new research studied 160,000 people in Southern India. Researchers found that targeting high-risk groups of alcohol and tobacco users during a 9 year screening programme cost as little as $6 per person. Early detection was achieved in 42% of cases where routine screening took place, almost twice the 24% ratio in cases not taking part in screening programmes. Sujha Subramanian of RTI said:- "Our results show that screening for oral cancers is comparable or less expensive than the more widely accepted practice of screening for cervical cancers."

4 in 5 mouth cancer cases in the UK are linked to tobacco and smoking, creating a obvious group for targeting high-risk patients. Smoking and chewing tobacco and the likes of paan and guthka place people at considerable risk. At last year's Mouth Cancer Action Week launch, WHO oral cancer expert Dr Saman Warnakulasuriya called for dentists to be given greater powers to prescribe smoking cessation treatments.

The Foundation's Annual campaign runs each November, under the tagline 'if in doubt, get checked out'. The campaign advises regular dental visits plus self-examination.
Early mouth cancer warning signs include ulcers which do not heal within three weeks, red and white patches in the mouth and lumps or swellings in the mouth or neck, are also important.