Southport Sainsbury's Comic Relief Events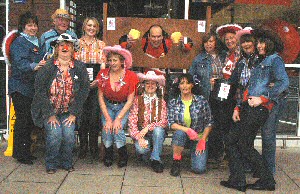 ON Friday, 13 March 2009, many groups held Red Nose Day events throughout out the UK. In Southport, Sainsbury's started a three day long fund raiser. Outside the store on Lord Street, staff had stocks, and the manager let customers throw wet sponges at him. Inside line dancing was held in the aisles on the hour every hour and staff dressed in fancy dress. This continued on Saturday as well. On Sunday, Sainsbury's staff held an event with Barnetts Solicitors at the Ship and Anchor Pub on Cable Street, Southport. This event was organised by Nicky Playstow, Emma Playstow and Claire Thursfield. On offer were pool matches, fancy dress competitions, limbo dancing and Red Nose Darts....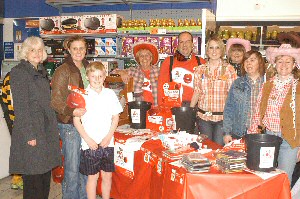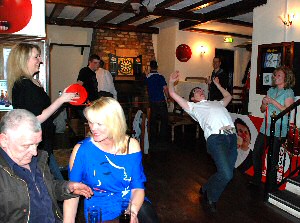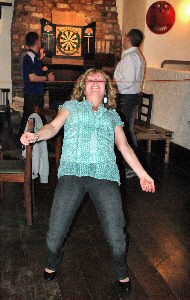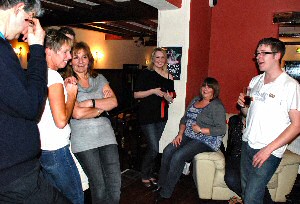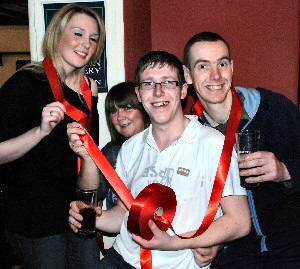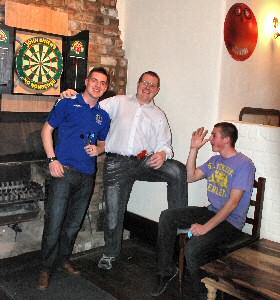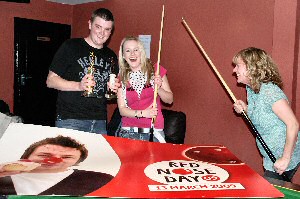 Film Review:- "The Age Of Stupid"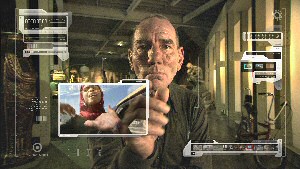 THE Age of Stupid is not your average run-of-the-mill film. It is an Eco-Film, set in 2055 and foretells a world that has been decimated by a failure to act on climate change. This is not everyone's cup of tea, so be warned! It has a scrap book documentary style, that is effective at first, but in our view, it goes on too long. Do not get us wrong, however, it is still an important film.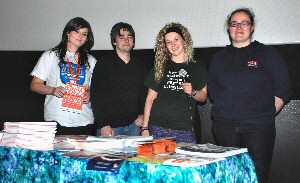 We viewed this film at Southport Vue Cinema on Sunday, 15 March 2009, as they received a live feed from the premiere that was held in London. Before the film started, we were addressed by a representative of the Age Of Stupid campaign and of Christian Aid, in the cinema. Then we were shown interviews and guests running down a 'Green Carpet' at the premiere. Interestingly, this feed was being simultaneously received at lots of Vue cinemas throughout the UK, making it the world's largest simultaneous film premiere. The film was being screened from a solar cinema tent in London's Leicester Square. A massive amount of effort was made to make this event as environmentally friendly as possible at the site in London, and many big names came to the screening, including the Oscar-nominated Pete Postlethwaite, who stars as the single person narrating throughout the film. One of the most surprising facts came out in the Q&A session, at the very end of the film, in London, as audiences from all over the UK texted in questions. Director, Franny Armstrong was asked how she got Pete to star in the film. She responded with, "I Googled him and found he had green credentials." To that Pete said, "She did Google, yes. She found that we'd applied for planning permission to get a wind turbine, so she said 'you must be on side'". At the end of the session, they cornered David Milliband and started the count down to the Climate Change meeting in Copenhagen, in December, 2009. Even with the razzmatazz of the film's opening, this film is odd and it does make me wonder if it is suited to cinema audiences. The four year epic from McLibel director, Franny Armstrong, lacks the action most cinema goers now require. As one viewer that day, in Southport said:- "It is powerful stuff, but we are interested in this topic. How many other people would pay to see it?" As the film maker's aim is for 250 million people to see the movie, before a new world climate change agreement is signed in December, I think it will be hard for them to convince that number of paying also viewers to see it. But this "rallying cry" as they call it is just that. It is not so much a film, but more of a crusade. It is hard to add any more than that really.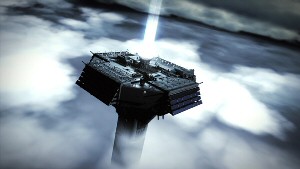 As to the plot; the material is well written and sees a man living alone in a building called the 'Archive'. The 'Archive', we find out, is a large repository of life on Earth, set up to preserve the pre-climate change culture, housing not only animal and plantlife specimens, but all the written material, films and artwork man has made. Through this mass of knowledge he records a message, guiding us through a sequence of video clips and explains why he feels we were "Stupid".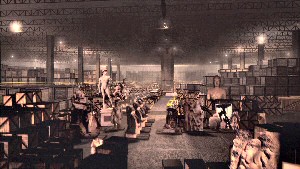 This film does make one think about many aspects and predicts how bad life will be if people don't act fast enough to stop climate change. How effective this film will be is open for debate. Clever, but in our view aimed in the wrong medium for mass audience viewing. It is a must see:- not very entertaining, but nevertheless a sobering film, enlightening for many...

For more information about this film and the campaign, visit:- www.ageofstupid.net.

The Age of Stupid is in cinemas from 20 March 2009.
Film Fact File:-
Rated:- PG
Runtime:- 92min 25sec.
Director:- Franny Armstrong (McLibel, Drowned Out)
Producer:- Lizzie Gillett
Exec Producer:- John Battsek (One Day In September, In The Shadow of the Moon)
Editor:- David G Hill (Game Over, McLibel)
Animation Directors:- Martyn Pick & Jonathan Hodgson
Composer:- Chris Brierley (McLibel, Drowned Out)
Featuring the music of:- Radiohead, Depeche Mode, Boots Are Made For Walking
Funding:- £450,000 raised by "crowd-funding" - selling shares to individuals and groups. Film is therefore completely independent.