Amazing Fashion Week A Huge Success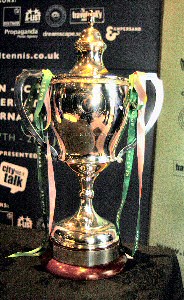 OUR friendly local pap, Ian Andrew Fairbrother was at the Liverpool Tennis Tournament Press Call on 17 March 2009 and snapped these pictures of the young lad Liam Broady. This year he is England's hottest prospect and Liverpool will be his first senior tournament.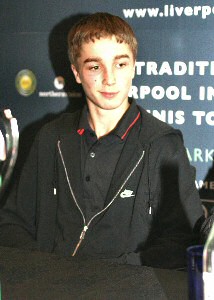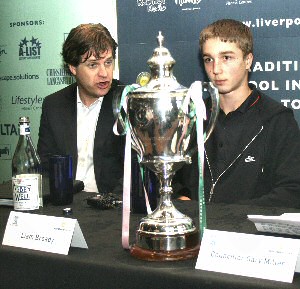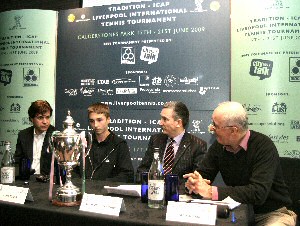 Ambitious - Event Information
ON Friday, 3 April 2009, Ambitious will launch at the exclusive Eve Club - found in the heart of London just off Regent Street... our red carpet & champagne reception will await. Ambitious is a new series of events around the UK which will totally change your perception of what to expect at a party.

Come prepared for an awesome evening with our special lineup including; Big Brother Housemate Reunion, special performances from; Belinda (BB9), Bobby Houston (X Factor 2008), Shaun Rogerson (X Factor 2006) & Danny Morris (X Factor 2006) with his 6 piece dance show. Plus Awesome Sets By Top London DJ's Tuomo Fox & DJ P plus so much more.

Come dressed however you want the paparazzi to see you... Ambitious is an event you won't want to miss - tickets are selling fast!

Tickets are £20 for standard £50 for VIP.
To book tickets go online now to:- ynactive.com/youngexpert/ambitious/tickets.html
Travel note:- The closest tube to the venue is Oxford Circus, at street level walk 5 minutes down Regent Street. Opposite Hamley's Toy Store you'll find New Burlington Street where the Eve Club is on the right.
'pool project's The Settlement
BY request, the 'pool project's exhibition, The Settlement, held in a community gallery on the Third floor of St George's Hall, Liverpool, has been extended until mid May '09. If you have not already visited this stimulating undertaking or if you fancy a re- visit because you've thought up more ideas, please do go along and see for yourself. It has already produced a multitude of comments, which are now being collated. Do you have any aspirations or ideas for the use of any, at present under -utilised, patches of space anywhere around the city, which could be greenified or otherwise used for the enjoyment of the public? Add your comments to those already offered. May be, get yourself involved in pursuing those ideas.

Who owns the land in question? Could it be better used, even on a short-term basis?

Are you already or would you like to start, growing things on an allotment?

Feeding your suggestions to the group would be very helpful. Meeting other like-minded folk may give enjoyment and impetus to your hopes.

On, Sunday, 15 March 2009, a group of volunteers met with the facilitators of the project to review the progress of the project so far and to decide on a few lines of pursuit. The next meeting will be held on Saturday, 28 March '09, again in a side room on the 3rd floor of St George's Hall, near the exhibition. It would be a real boon if the people who have already taken the trouble of raising points and suggestions, or have as yet unvoiced comments to make, could come and add their two-penn'orth to the pot.

No one has to be an expert; only a willingly participant to the discussion and hopefully to go away with some further intentions.

You will be made very welcome, so don't be shy.
Let's be having you there!
For further information see:- www.poolproject.com.

Related archive reports:- Report 1 & Report 2.